---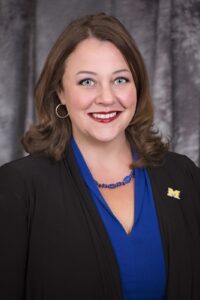 Jessica Hutchings
Assistant Vice President for Academic Affairs
Phone: (337) 475-5512
Email: jhutchings@mcneese.edu
BS, MLIS, University of Oklahoma
Joined IRE May 2015
-SACSCOC liaison
-Institutional and programmatic accreditation
-General Education Core Curriculum assessment
-Academic program and unit assessment
-Institutional review and strategic planning
-Other academic support services
---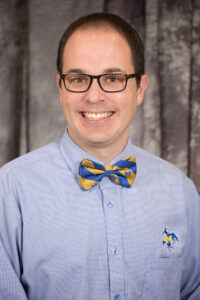 Dane A. O'Blanc
Director of Institutional Research
Phone: (337) 475-5080
Email: doblanc@mcneese.edu
BS, MBA, McNeese State University
Graduate Certificate, UC San Diego Extension
Joined IRE May 2006
-State reporting
-Federal reporting
-IRE website
-Data analytics and visualization
-University Factbook
-Ad hoc requests
---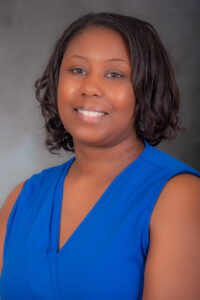 Renella Martin
Assistant Director of Institutional Research
Phone: (337) 475-5509
Email: rmartin1@mcneese.edu
AS, SOWELA Technical Community College
Joined IRE December 2018
-State reporting
-Federal reporting
-Faculty workloads
-Budget
-Ad hoc requests
---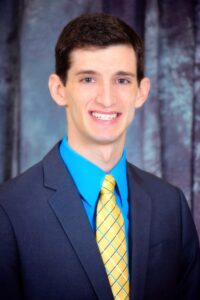 Wesley LeJeune
Assistant Director of Institutional Effectiveness
Phone: (337) 475-5591
Email: wlejeune1@mcneese.edu
BS, MS, McNeese State University
Joined IRE January 2016
-Academic Catalog
-Academic program and unit assessment
-Curriculum and course development
-General Education Core Curriculum assessment
-Institutional and programmatic accreditation support
-University policies
-Ad hoc requests
---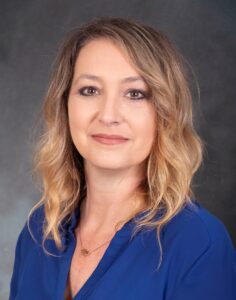 Tonya Laughlin
Coordinator of Surveys and Data Collection
Phone: (337) 475-5510
Email: tlaughlin@mcneese.edu
AS, SOWELA Technical Community College
Joined IRE December 2003
-Class Climate System and related surveys and assessments
-Survey development
-Student Evaluation of Instruction (SEI) process and report creation
-Institution-wide peer review process
-Ad hoc requests
---
Kathleen (Kay) Dougay
Special Projects Analyst
Phone: (337) 475-5077
Email: kdougay@mcneese.edu
BS, McNeese State University
Joined IRE 1982
-Special projects
-Faculty credentialing
-SACSCOC compliance support
---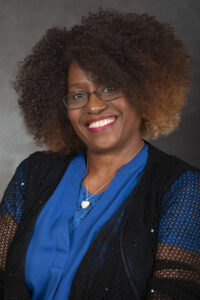 Constance (Connie) Major
Administrative Coordinator 2
Phone: (337) 475-5530
Email: cmajor1@mcneese.edu
AS, SOWELA Technical Community College
Joined IRE February 2019
-General administrative support to office
-Other duties and special projects as needed
---
Student Workers
McKyla Clark
McKyla is from DeQuincy, LA, and is studying Biology/Pre-Pharmacy.
Paige Daboval
Paige is from Lake Arthur, LA, and is studying Chemical Engineering.
Bradley Reed
Bradley is from Ville Platte, LA, and is studying Accounting.
---
Our Mission
The mission of the Office of Institutional Research and Effectiveness (IRE) is to provide leadership and support for the institution's operational and strategic decisions and facilitate processes that ensure continuous improvement. The Office's responsibilities include, but are not limited to, the following:
Providing data and analysis to support the institution's mission and strategic goals;
Ensuring compliance with SACSCOC principles of accreditation and satisfactory maintenance of programmatic accreditation;
Ensuring timely and accurate completion of federal and state reporting requirements;
Providing support for academic program analysis and programmatic accreditation;
Improving the university through original research projects, education, and resources to aid in curriculum development, assessment, and continuous improvement for academic and administrative units.
Our Commitment
IRE adheres to the Code of Ethics and Professional Practice established by the Association for Institutional Research and SACSCOC Principles of Accreditation 1.1 (Integrity). These documents guide our professional practice and outline our professional values, which include a commitment to continuing education; objectivity; fairness; confidentiality; and, above all, integrity. Our Office strives to be an objective, trusted resource for all campus constituents. See also our statement on Survey Administration.
IRE Organizational Chart