We are pleased that you have chosen to visit our campus!
On Campus Tours are Back!
Considering McNeese? Register online for a personalized campus tour, offered Monday through Thursday, or a general tour available on Friday. To schedule a group tour, call (337) 475-5504.
Jump into our Virtual Tour!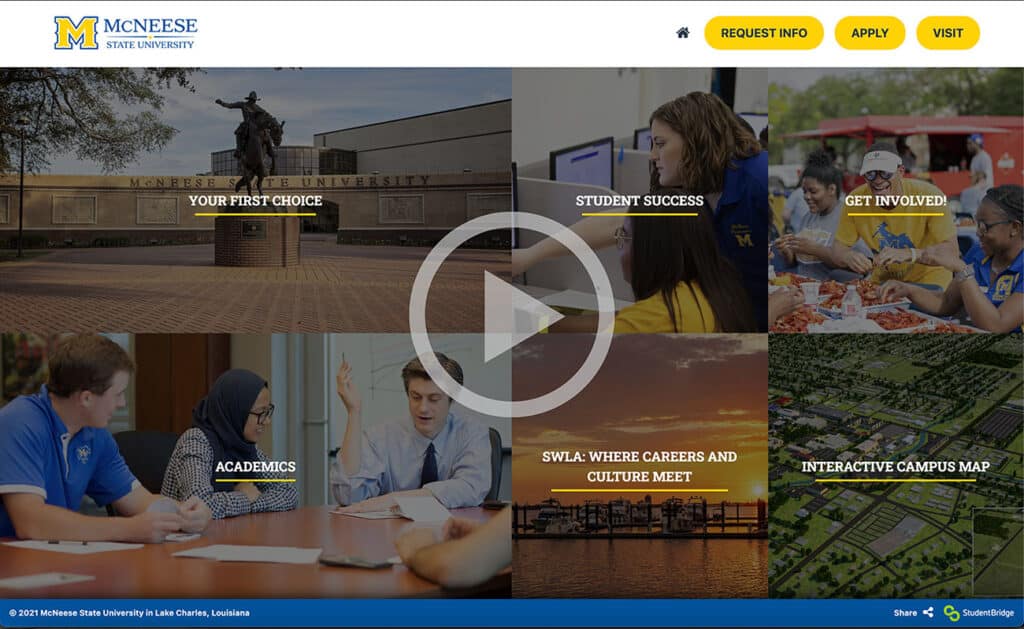 Explore our beautiful campus through our virtual tour. Plus, get a detailed look at the different aspects of campus, student and academic life at McNeese through our in-depth Virtual Campus Experience.