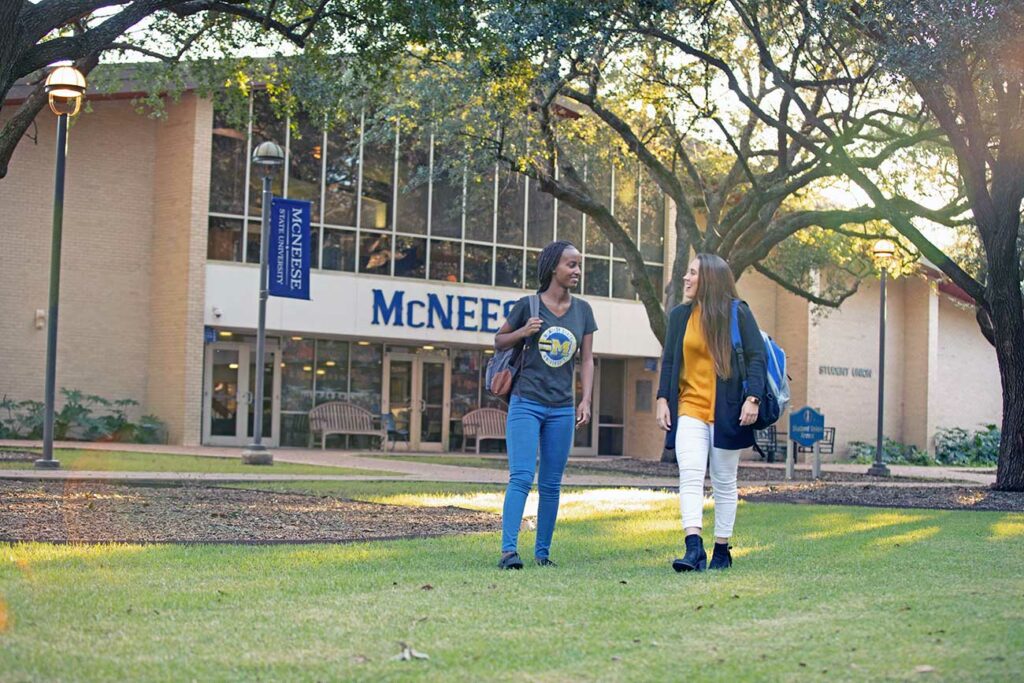 The Holbrook Student Union complex serves as the central clearinghouse for diverse student life programs and activities designed to engage students in University and community life, recognize student academic and success, and promote linkages with key community stakeholders. Encompassing over 75,000 square feet, these facilities are headquarters for multiple student-funded and student-led initiatives that add value to the collegiate experience by nurturing leadership development; promoting philanthropy and service to others; creating awareness about local, regional, and global cultural issues; providing social and entertainment events; and fostering advocacy for an array of student and campus concerns. Holbrook Student Union houses several venues utilized for campus programs, campus dining options, and offices for student entities. The facility is often referred to as the family room for the campus.
Hours of Operation
Old Ranch
Monday-Friday – 7:00am – 10:00pm
Saturday-Sunday – 10:00am – 8:00pm
New Ranch
Monday-Thursday – 7:00am – 10:00pm
Friday – 7:00am – 11:30am
Saturday-Sunday – CLOSED (open for special events)
Offices/Operations in Holbrook Student Union
Student Union Information Center
Office of Student Services (Dean of Students)
Student Activities & Cultural Engagement
Student Organizations & Fraternity/Sorority Life
Student Government Association
Student Life Coalition
Bookstore
Campus Post Office Counter
Dining Services Office
Rowdy's Dining Hall
New Ranch Food Court
Market Convenience Store
Student Union Venue Reservations and Table Requests
Recognized student organizations, McNeese departments, and the community are invited to request to rent space in the student union and reserve tables to market upcoming events, initiatives, and other endeavors. Room reservations and table requests are free for recognized student organizations and McNeese departments. Expo table requests are free for non-profit organizations and state agencies. Fees for non-University entities are listed below.
While reservations are complimentary for University entities, charges may be assessed for extensive services such as enhanced security, custodial support, or attendant support.
University Entities Reservation Forms
Registered/ recognized student organizations and McNeese departments
Non-University Entity Reservation Forms
Other Reservation Forms
Reservation Fees for Non-University Entities
| | | |
| --- | --- | --- |
| Venue/ Item | Cost Per Hour | Cost Per Day |
| Expo Table Request (per table) | N/A | $75 |
| Mariner Room (25) | $25 | $125 |
| Mallard Room (20) | $25 | $125 |
| La Jeunesse Room (150) | $50 | $175 |
| Parra Ballroom (300) | Unavailable | Unavailable |
| Old Ranch Ballroom (200) | Unavailable | Unavailable |
| Executive Meeting Room (25) | Unavailable | Unavailable |
| Quadrangle (and Amphitheater) | $175 | $875 |
| Quad Amphitheater (only) | $75 | $300 |
Reservation Fees
Other venues are charged based on the nature of the request
In addition to usage fees, proof of liability insurance may be required for non-University entities.
Technology is included when it is built into the venue's infrastructure.
Questions
If you have questions regarding Holbrook Student Union or reservations, email studentunion@mcneese.edu or call 337-562-4212.