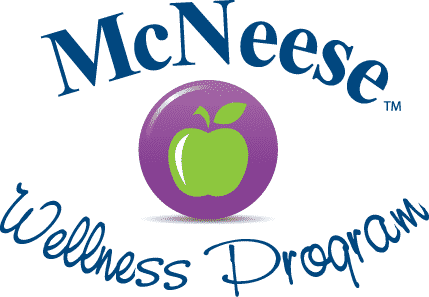 The McNeese Wellness program offers free exercise classes, health talks, lifestyle programs, fitness challenges, conditioning programs, wellness screenings, health fairs, wellness consultations and more for McNeese students, faculty and staff.
Wellness Class Schedule – Fall 2021
For more information or to sign up for classes, please contact the McNeese Rec Complex at 337-475-5277 or email Lwentzel@mcneese.edu
Morning Classes
Afternoon Classes
Wellness to Go!
Workplace Wellness
The Wellness Program is available to speak to your department on various topics including stress management, managing blood pressure, healthy eating, exercise information, tips for staying active at work, back health and much more. These talks can be done for 10-15 minutes during meetings.
If you would like to have a health talk or blood pressure screenings in your area, call Lacie Wentzel at 475-5277.
One-on-One Health and Wellness Consultations
Want to get back on track with your health and wellness goals? Schedule a free consultation with a member of our workplace wellness team: Lacie Wentzel, Director of Recreation Complex and Wellness Programs, Teresa Goree, Registered Nurse & Certified Diabetes Educator, or Ashely Chretien, Registered Nurse.

Wellness consultations with Lacie can include a personalized fitness plan, weight management, nutrition guidance and goal setting. Health consultations with Teresa or Ashley can include education on specific health conditions, blood pressure management, glucose control, cholesterol management and help getting established with a physician. Health consultations with Teresa or Ashley are only available to McNeese employees.
Are you interested in teaching an exercise class?
The Rec is currently looking for McNeese students to teach exercise classes in the Rec. If you are certified to teach a fitness class or have experience teaching, contact Lacie Wentzel at 475-5277 or lwentzel@mcneese.edu.
Lacie Wentzel – Wellness Program Director
337-475-5277
Rec Office 212