Office of Student Services
The Office of Student Services enhances the educational mission of the University through engaging students in co-curricular programs and activities that promote development in the areas of leadership, professionalism, cultural awareness, service learning, morality, fiscal awareness, social ability, and recreation. The department also provides management and oversight of auxiliary services including Holbrook Student Union, campus dining, campus housing, and the recreation complex. The Office of Student Services is the administrative authority for student rights and responsibilities including the Student Code of Conduct. The department ensures each of these operations works efficiently to meet the needs of McNeese State University students.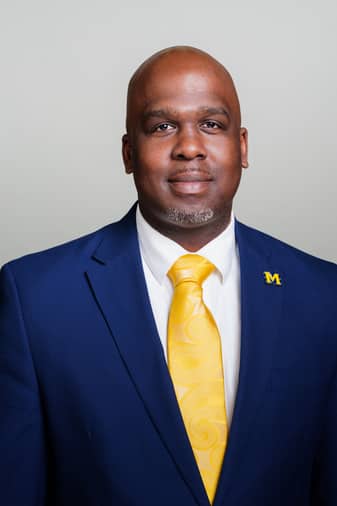 Dr. Kedrick A. Nicholas
Dean of Students
337-475-5609
knicholas@mcneese.edu
The motto of student engagement at McNeese is "E3 – Enhancing Education through Engagement". It is proven that the educational experience of a college student is enhanced by engaging in student life and through building a deeper connection to the university. We look forward to working with you and showcasing McNeese's "excellence with a personal touch"!
Student Services Leadership Team
Nancy McIntyre
Administrative Assistant for Student Services
nmcintyre@mcneese.edu
Demetrius Gatewood, M.A.
Director of Student Activities & Cultural Engagement
dgatewood@mcneese.edu
Jacqueline Clark, M.A.
Director of Student Organizations & Fraternity/Sorority Life
jclark@mcneese.edu
Lacie Wentzel, M.S.
Director of Recreation Complex & Wellness Programs
lwentzel@mcneese.edu
Drew Hoffpauir
Director of Campus Housing
drew@mcneesereslife.com
Kendal Arthur, M.A.
karthur3@mcneese.edu
Director of Residence Life
Jim Graham
Director of Campus Dining
james.graham@compass-usa.com
Desmond Wallace, M.A.
Director of TRIO Upward Bound Program
dwallace@mcneese.edu
Portia Metoyer
Director of Student Union Facility and Programs
pmetoyer@mcneese.edu

---
Holbrook Student Union (New Ranch)
4300 Jefferson Davis Drive
MSU Box 92535
Lake Charles, LA 70609
(337)475-5609
studentservices@mcneese.edu