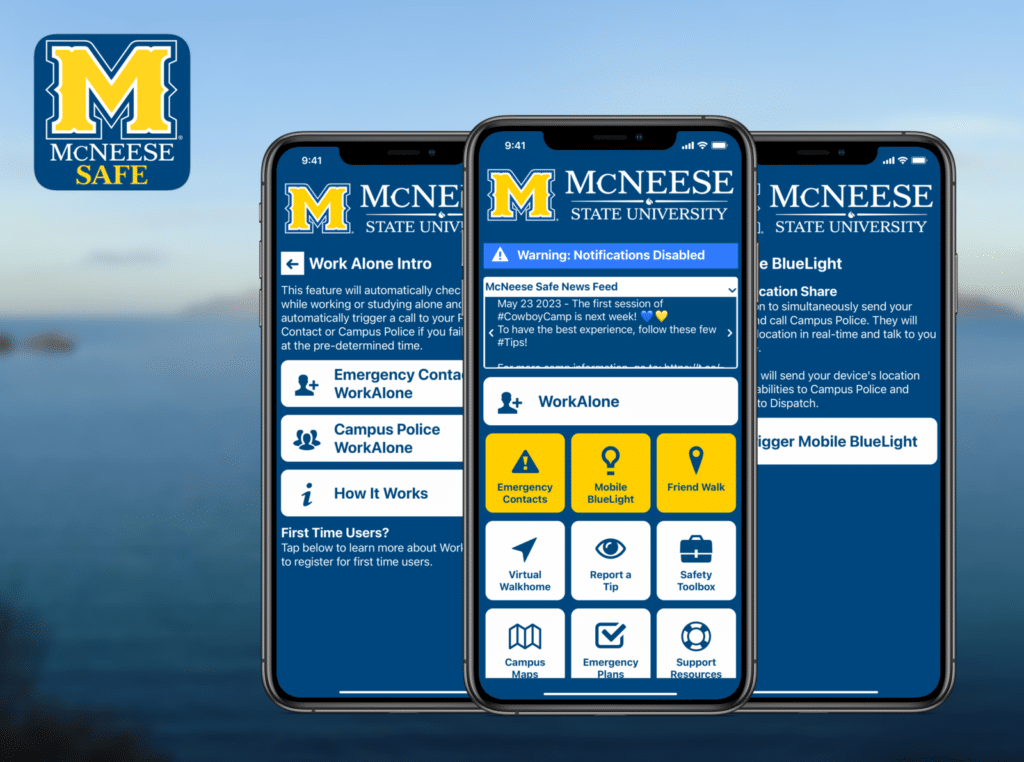 McNeese State University Police Department
4497 Dr. Philip Williams Drive
Box 90540
Lake Charles, LA 70609
New Dispatch Phone Number: 337-475-5711
mcneesepd@mcneese.edu
McNeese University Police are available 24/7. Emergency calls can be made from all campus extensions by calling 9-1-1.
About Us
The University Police Department is a team of professionals working to provide a safe environment to help ensure that the educational mission of the University is fully realized. The department operates 24-hours a day and is staffed by commissioned police officers.
University police officers are vested with all the powers, authority, and responsibilities of any police officer of the state on property owned or operated by the University, including adjacent public streets. Police authority is derived from Section 17:1805 of the Louisiana Revised Statutes.
The University Police Department has primary jurisdiction for the main campus, the McNeese Farm, the Athletics Complex, and over 1,600 acres of land that is used for ranching, farming, and research. 24-hour patrol protection is in place for the main campus, parking lots, and residence halls.
Staff, students, and University organizations can also receive free training on a host of topics by contacting the department, including an introduction to University Police, active shooter response, personal safety, crime prevention, and other topics available upon request.
By dialing 9-1-1 from any cell phone, you can ask the dispatcher for the McNeese State University Police to report an emergency on the campus.
Chief of Police Will Scheufens
wscheufens@mcneese.edu
Lieutenant Erin Willis – Investigations, Event Coordinator, & Clery
ewillis@mcneese.edu
Sergeant Kristopher Shaw
kshaw@mcneese.edu
Sergeant Stephanie Bryant
sbryant5@mcneese.edu
Sergeant Joseph Cahill
hcahill1@mcneese.edu
Sergeant Jake Roberts
jroberts1@mcneese.edu
Facility Use Requests For Special Event Security– Alicia Mann
amann@mcneese.edu
Parking Related Concerns & Permits – Amanda Peloquin
apeloquin@mcneese.edu