Agricultural Sciences Students Keep McNeese Farms Operating
April 9, 2020 | McNeese Public Relations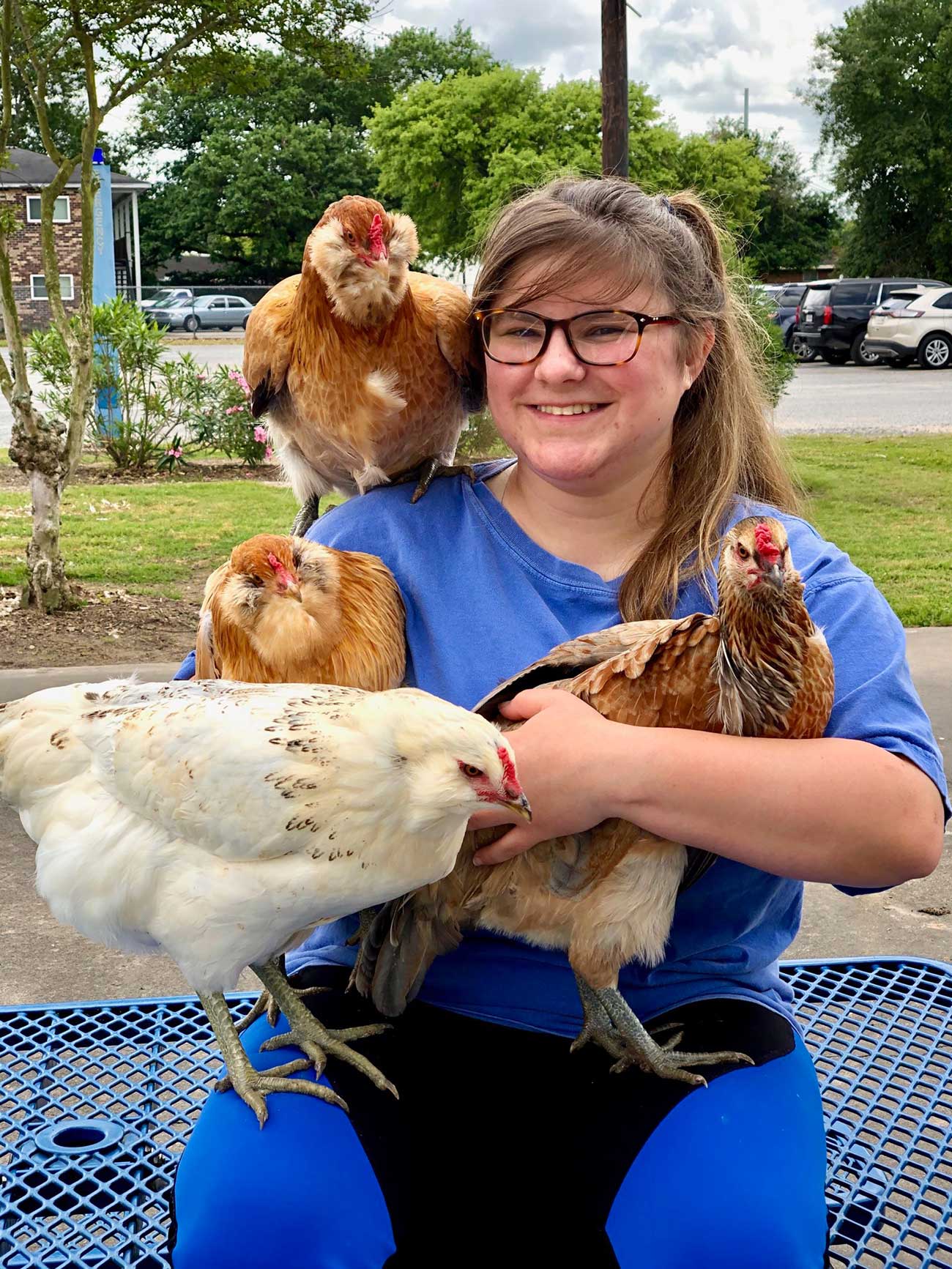 Most McNeese State University staff and many student employees are working remotely, but not everything can go virtual during the COVID-19 pandemic. Several students in McNeese's College of Agricultural Sciences have stayed on to provide crucial care for the more than 1,000 acres of agricultural land and three farming operations.
Senior animal science students Brandon Smith and Madison Pillaro are currently caring for the McNeese Farm's poultry flocks, which includes providing feed and water, cleaning enclosures and collecting, cleaning and packing eggs in cartons for consumers. They're also looking after newly hatched ducks and chickens, which need extra attention as they transition from the incubator to outdoor enclosures. 
For Pillaro, working at the farm gives her the opportunity to make a difference. "Life will return to normal, but until then, we all should do something positive and productive. Working with the animals on campus has given me this opportunity," she says.
At Fuller Farm in Kinder, students have been busy preparing the ground and planting corn for this year's crop. Professor of Agricultural Sciences Dr. William Storer and his senior agribusiness students Karlye Crawford and Jacob Guillory and natural wildlife conservation management senior Jacob Billeaudeaux also provide daily care to the more than 200 head of cattle that are housed at the farm. Students mix and distribute feed each day, clean pens, sort cattle and maintain the facilities and equipment.
The 2019-20 heifer development program – the only such program in the state – is also wrapping up. Students are working to artificially inseminate the heifers and preparing them to return home.
The McNeese Farm, which under normal circumstances would be teeming with students participating in labs and extracurricular activities, now has just a small team maintaining operations – senior agribusiness major Jackson Carroll, junior pre-veterinary medicine major Jacques Fontenot, junior management major Joshua Korsten and junior animal science major Ethan Zaunbrecher.
"To be a part of this team at McNeese in this critical time – when farmers and ranchers are often forgotten – renews a strong sense of purpose for why we do what we do," says Carroll. "While most of the world has been put on hold, I am proud to be a part of an essential industry where no matter what else is going on there is work that needs be done."
Every day these students report to take care of teaching and research animals, which includes birthing spring lambs, breeding cows and feeding and preparing pigs and cows for market. Students are also preparing fields for summer forage and processing honey from the farm's beehives.
The Center for Advancement of Meat Production and Processing (CAMPP) in Lacassine has also been extremely busy during these past three weeks harvesting and processing over 100 hogs, steers and lambs. Senior general agriculture student Caleb Ramsey has been there every step of the way.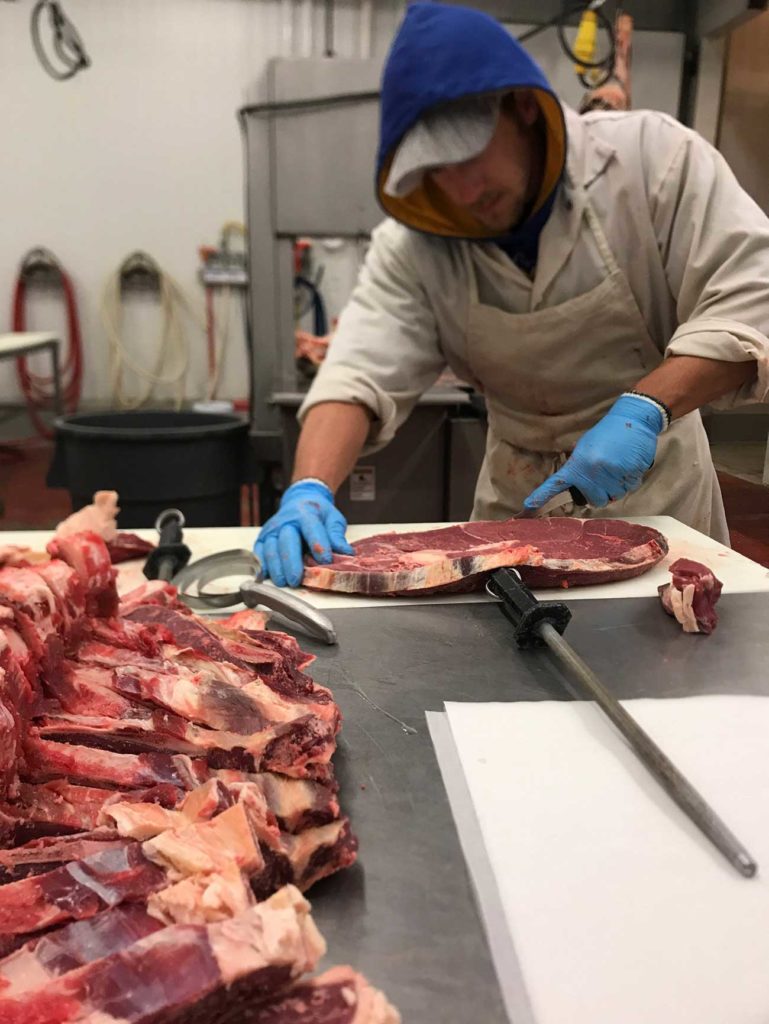 "During these unprecedented times, customers and commercial producers from across the state are still relying on production to continue at CAMPP," he says. "I am proud to be part of a team that not only produces quality meats but also actively helps livestock producers, retailers and restaurants to continue their operations."
According to Chip LeMieux, dean of the College of Agricultural Sciences, the U.S. meat industry had a 77% increase in retail purchases of red meat the week ending March 15, which left many grocery stores searching for retail products and increased the already high demand for CAMPP meats.
With help from junior animal science major Caleb Chiasson, junior agriculture education major Brennan Uzee and junior agribusiness major Will Vanderlick, the CAMPP store has been able to maintain its retail hours. In addition, these students have also been checking bee traps across campus, monitoring the food pantry and watering the fruit trees surrounding Gayle Hall.
"We are fortunate to have these students here to help us get through this event and we look forward to when we can have all of our students back at Gayle Hall and the McNeese farms," says LeMieux.
Want more stories like this one sent straight to your inbox every week? Sign up for our McNeese eNewsletter!
The Office of Marketing and Communications
4205 Ryan Street
Lake Charles, LA 70609
337-475-5640
communications@mcneese.edu