McNeese Autism Program Changes Lives
April 14, 2020 | McNeese Public Relations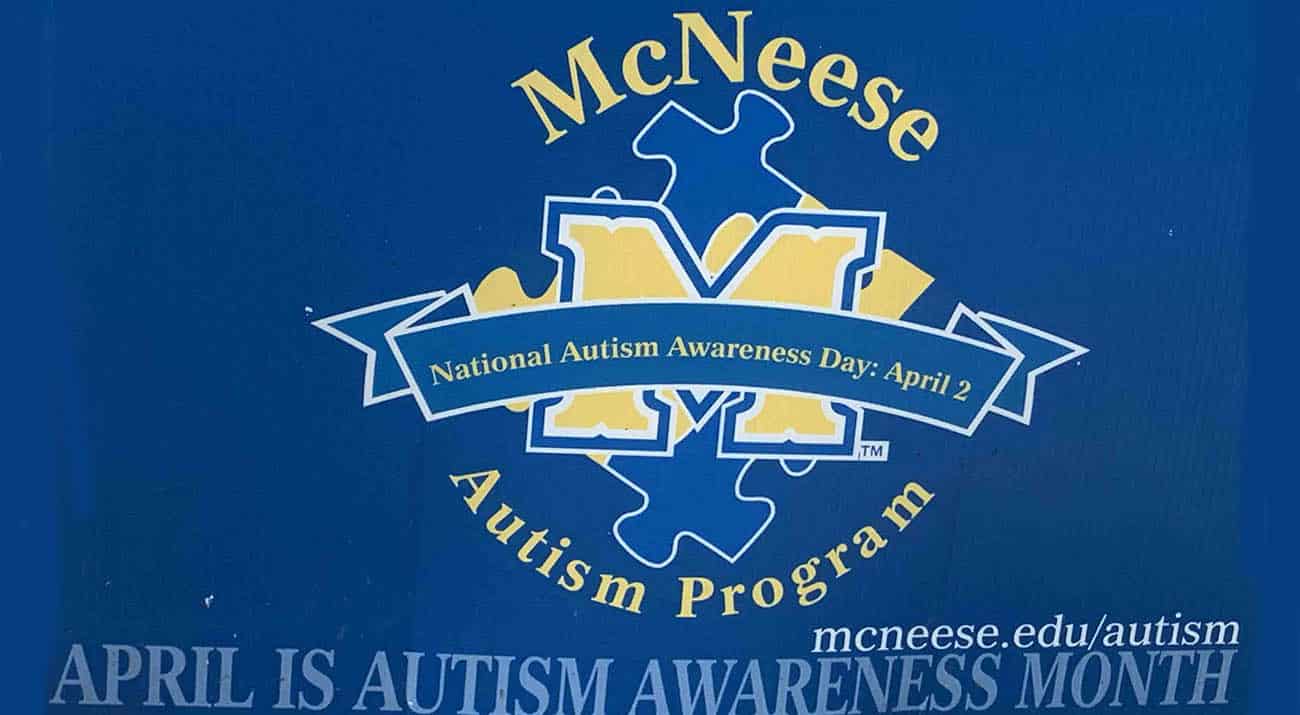 April is National Autism Month and for over 10 years the McNeese State University Autism Program has been changing the lives of children on the autism spectrum.
MAP revolves around the on-campus clinic staffed by six licensed board-certified behavior analysts (BCBAs), doctoral-level faculty and 18 graduate student interns.
"Our program not only provides a training facility for students but also – more importantly – offers a treatment clinic for children with autism," says Kaycie Stacy, MAP's clinical director. "Our services help to change the lives of both our clients and their families."
MAP offers a variety of behavioral services designed to improve the quality of life for individuals with neurodevelopment disorders through education and skills development. Several unique programs are also available including a feeding clinic designed to improve nutrition, an intensive day-camp style program called BRIDGES for older adolescents and young adults and a Super School program aimed at helping children with school readiness, group social skills and appropriate classroom behavior.
Students in the graduate psychology program with a concentration in applied behavior analysis work side-by-side with the BCBAs to gain hands-on experience with client care and case management. McNeese's program is ranked highly by several national organizations and is considered a verified course sequence by the Association for Behavior Analysis International that allows students to apply for national certifications as a BCBA.
"Our students are training with industry experts," says Dr. Cam Melville, coordinator of the graduate psychology program. "The skills students learn are directly related to the behavioral health of their patients. The program and internship provide a comprehensive structure related to what a student will do as a behavior analyst."
ABA students complete a five-term internship that covers all areas of basic treatment implementation, data collection, treatment plan development, behavioral assessment and patient oversight and consultation.
Thaddeus Richard and Victoria Yanitor are ABA students and serve as behavioral line technician interns with MAP.
"As a line technician, I work directly with our clients and implement treatment and activities developed by our BCBAs," explains Yanitor. "By shadowing our BCBAs, I've been able to gain experience with social, behavioral and feeding programs tailored to meet the needs of each client."
Students are given greater responsibility as their experience and understanding improves. Lydia Harris has served as a team lead where she studied current research and shared her ideas with the BCBAs who create treatment plans for clients. Now entering her last semester, Harris will be a case manager where she will continue researching and use that knowledge to make treatment decisions with a BCBA.
Richard is also contributing to research projects conducted by faculty at McNeese.
"It's incredible to work with faculty members on such important topics," says Richard. "From addictions to work efficiency, our work is important to improving the lives of so many and I'm humbled to be a part of it."
To recognize National Autism Awareness Month, the McNeese president's home on Ryan Street will be lit up blue and informational yard signs are posted around campus.
For more information about MAP, visit www.mcneese.edu/autism.
Want more stories like this one sent straight to your inbox every week? Sign up for our McNeese eNewsletter!
The Office of Marketing and Communications
4205 Ryan Street
Lake Charles, LA 70609
337-475-5640
communications@mcneese.edu