Graduate Nursing Student and Engineering Faculty Partner to Help Protect Health Care Workers
April 7, 2020 | McNeese Public Relations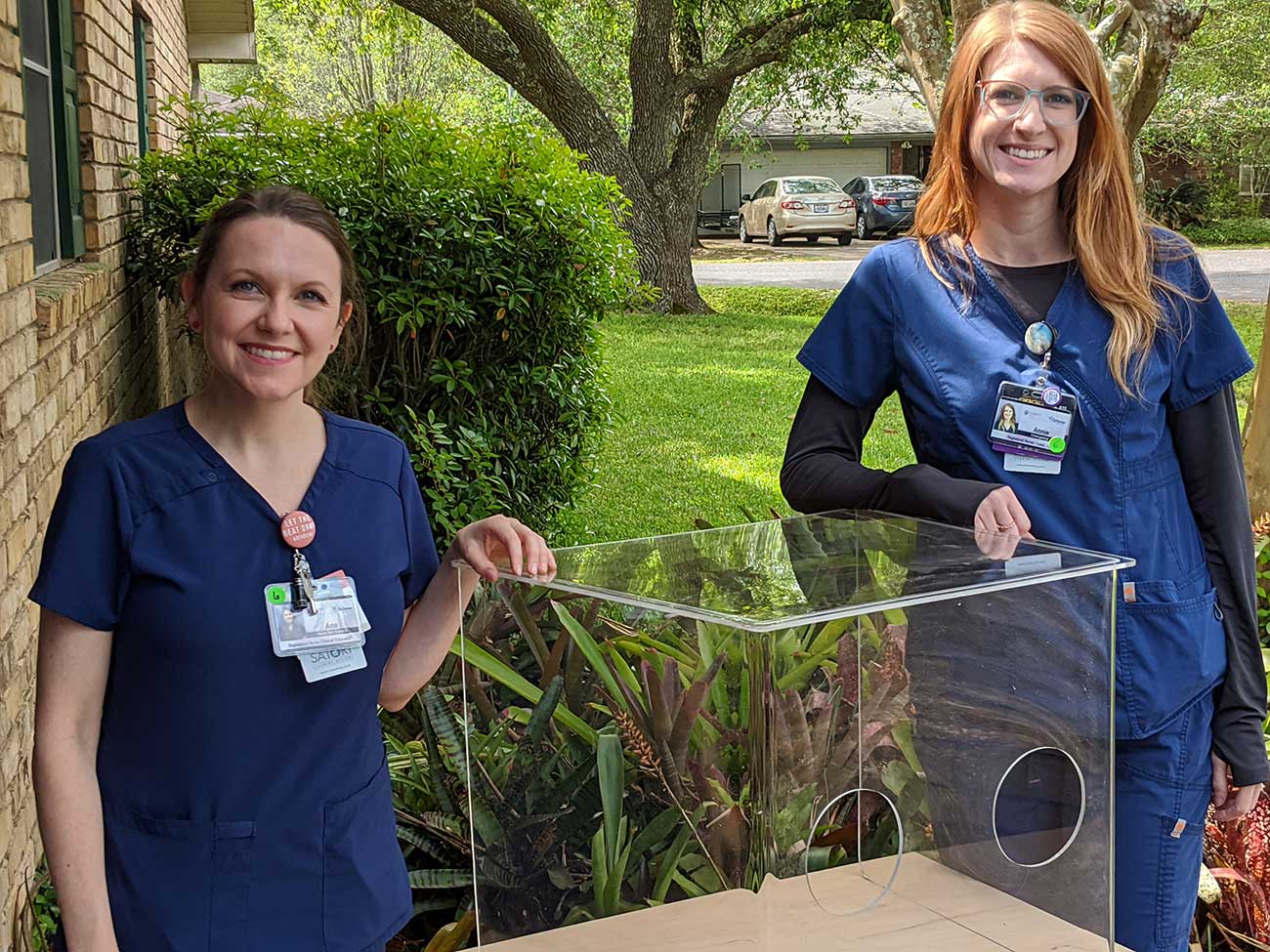 One McNeese State University student has partnered with faculty from the College of Nursing and Health Professions and the College of Science, Engineering and Mathematics to create and supply critical protective equipment for staff in local hospitals during the COVID-19 (coronavirus) crisis.
A major challenge that health care providers currently face is the risk associated with inserting breathing tubes in patients facing respiratory distress, called intubation. During this procedure, the health care provider who is placing the tube is in very close proximity to the patient and is at a high risk of being exposed to the virus.
This was the challenge facing Ana DePuy, a registered nurse at CHRISTUS Ochsner St. Patrick Hospital and current nursing education graduate student, who is on the front lines of the coronavirus pandemic.
When DePuy read about a shield invented by Dr. Lai Hsien-Yung, an anesthesiologist at Mennonite Christian Hospital in Taiwan, that protects health professionals while they're intubating patients, she reached out to professor of nursing Dr. Ann Warner for help.
"In my class last semester with Dr. Warner, we discussed having a greater collaboration between the nursing department and hospitals, and I took that challenge to heart," says DePuy. "This is what encouraged me to reach out. I know we have very intelligent people in this community with talents different than mine, and I wanted to use their expertise."
Warner, in turn, reached out to Dr. Tim Hall, dean of the College of Science, Engineering and Mathematics, who connected DePuy with Dr. John Griffith, professor of engineering.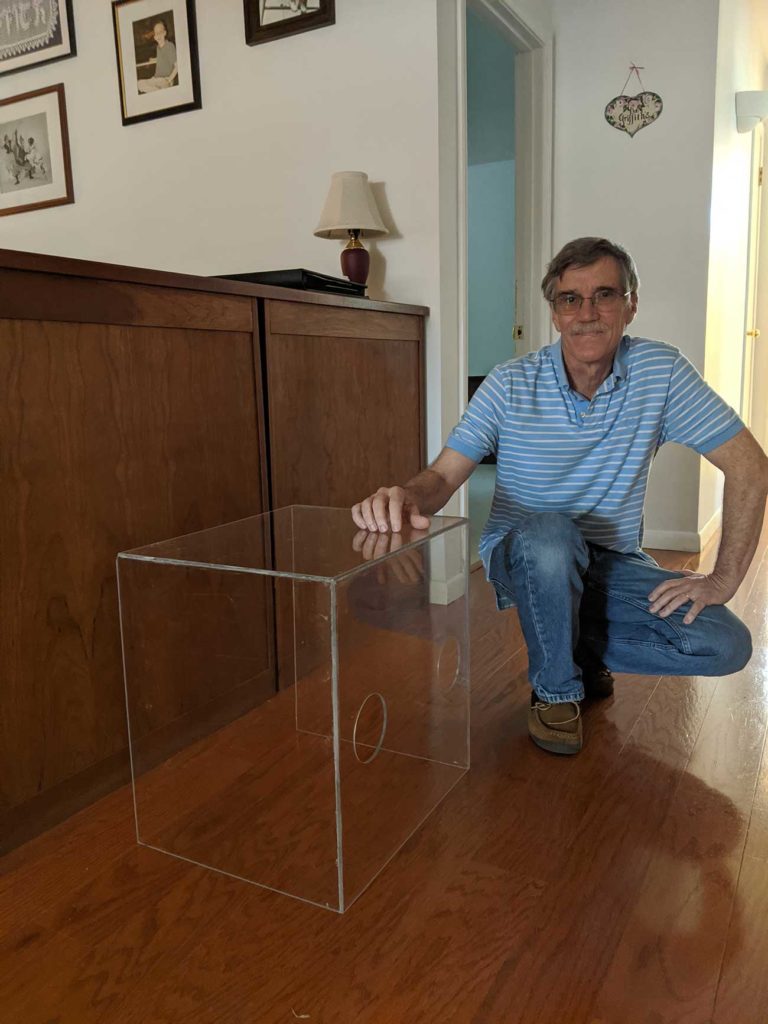 "I looked at the photo Ana sent me and I said, 'Wow, I can make that in my shop,'" says Griffith.
The shield, made of quarter-inch plexiglass, provides a physical barrier between health care providers and patients while a breathing tube is being placed. Griffith reached out to assistant professor of engineering Mitch Morgan and IT support specialist Ramona O'Brien for help with securing supplies and fabricating a prototype.
"We got it to Ana for testing, who showed it to all of the doctors. They came back and said they needed it to be a little wider and the armholes to be larger, so we've adapted the specifications from the original design," Griffith says.
Now, according to Griffith, other hospitals from the area have begun reaching out and the team is working together to keep up with the demand. While O'Brien works to obtain supplies from local retailers, Morgan has created molds to make the fabrication process easier and has made improvements to the design.
The original prototype required four parts to be glued together, which made the shield more difficult to sterilize, but Morgan has redesigned the shield to make it easier to build by heat-bending the plastic. Now, the shield requires less gluing and is stronger and easier to clean.
From start to finish, one shield takes about two hours to build.
"I really appreciate how rapidly the engineering department stepped up to assist with this project and I am so proud of my student who had the wisdom to seek out the expertise of those in other disciplines to help in these difficult times," says Warner.
For Griffith and Morgan, this project has represented a way for the university to use faculty skills and innovation to help during the crisis.
"I'm not a doctor and I'm not a nurse, so I'm not on the front lines, but I can give them the tools they need to do their job and be safe," says Morgan. "We push to make McNeese the first choice to call when the community needs help. McNeese got the call and we're glad our faculty could provide the expertise for this project."
"As awful as this pandemic has been, it has brought out some amazing talents and generosity in people. I appreciate those at McNeese that have been willing to help out," says DePuy.
Want more stories like this one sent straight to your inbox every week? Sign up for our McNeese eNewsletter!
The Office of Marketing and Communications
4205 Ryan Street
Lake Charles, LA 70609
337-475-5640
communications@mcneese.edu