Kay Doré Counseling Clinic
The Kay Doré Counseling Clinic is a low-cost counseling clinic that serves the SWLA community. If you're a current McNeese student seeking counseling services, please visit the McNeese Counseling Center.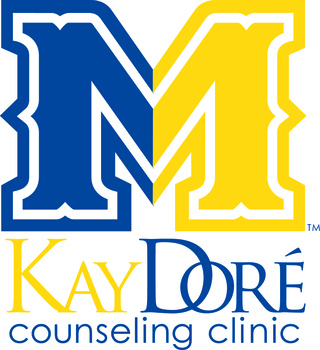 Monday-Friday 8 a.m. – 5 p.m.
Phone: 337-475-5981
Fax: 337-562-4221
808 Blue and Gold Drive Lake Charles, LA 70607
The Kay Doré Counseling Clinic, under the direction of the Department of Psychology and the College of Nursing and Health Professions at McNeese State University, was created in 2001 through the generosity of the William Doré Foundation.  The main goal of the clinic is to offer quality and affordable counseling services to the community of Lake Charles and surrounding areas, while also providing a site for programs focusing on learning through growth, training and experience to students earning a Psychology Master's Degree from McNeese.  The Kay Doré Counseling Clinic serves all of Southwest Louisiana, including Allen, Beauregard, Calcasieu, Cameron and Jeff Davis parishes.
Though counselors at the clinic provide services to clients with various issues and concerns, our most common are: depression, anxiety, work-related issues, family relationship issues, parent-child fighting, truancy, self-injury, self-esteem issues, time management, money management and life-transition issues.
All counseling services are provided for a flat rate of $20 per session.  The clinic offers individual one-on-one counseling, couples counseling, family counseling and group counseling.  Sessions are conducted by graduate students in the Master of Arts, Counseling Psychology program at McNeese State University under the supervision of a licensed professional counselor (LPC), ensuring high-quality clinical services in a training environment.