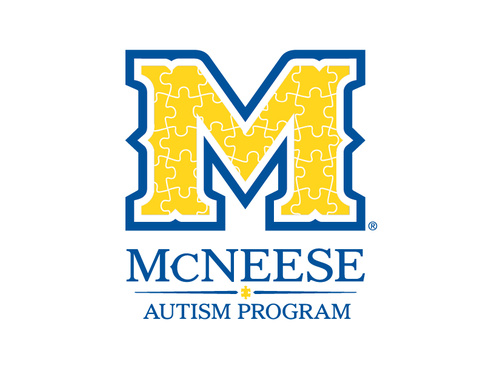 4205 Ryan Street
Box 91375
Lake Charles, LA 70609
Office: (337) 562-4246
Fax: (337) 562-4221
The McNeese State University Autism Program (MAP) is part of the McNeese Department of Psychology's nationally recognized training program in applied behavior analysis. The focus of our program is on providing high-quality care: we maintain fairly small caseloads so we can develop and deliver specialized, individual treatment for each client we serve.
At MAP, diagnostic evaluations for Autism Spectrum Disorders are conducted by a specifically trained and experienced licensed psychologist. Our board certified behavior analysts and licensed psychologist have extensive training and experience and are involved in every aspect of treatment each client receives, and our therapists are master's degree level interns with extensive training in Applied Behavior Analysis. Many of these therapists completed the McNeese bachelor's degree program in psychology and possess hands-on experience in research, treatment planning and service delivery in our program both as undergraduate and graduate students.
Here, students working towards a Master of Arts in psychology degree with a concentration in applied behavior analysis complete coursework approved by the Behavior Analyst Certification Board. Graduate students who complete the program requirements are eligible to sit for the Board Certified Behavior Analyst Examination. This program prepares master's level graduates to practice in community settings as applied behavior analysts and has received accreditation from the Association for Behavior Analysis International.
Close collaboration between MAP staff, interns and doctoral-level department faculty ensure our interventions reflect the highest standards of evidence-based practice and treatment delivery.