McNeese Grad Works with College of SEM to 3D Print Nasal Swabs
May 18, 2020 | McNeese Public Relations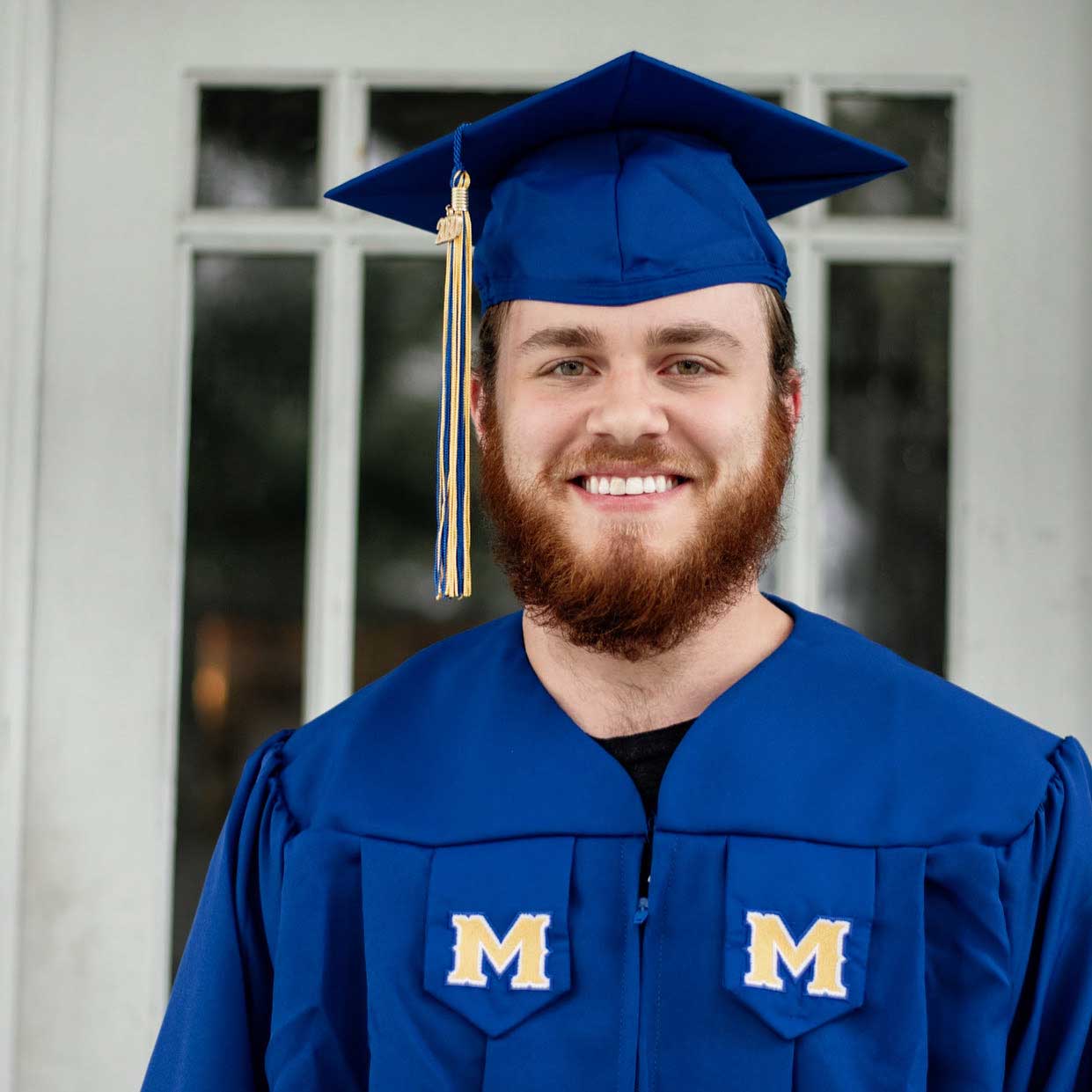 McNeese State University's newest chemical engineering graduate Joseph McKinney is making one last impact at McNeese through a 3D nasal swab printing project with faculty and staff from the College of Science, Engineering and Mathematics.
McKinney first made waves at McNeese when, in 2017, he became the first student to graduate with an associate degree from McNeese 11 days before he received his high school diploma from Westlake High School.
Now, he's helping professor of engineering Dr. John Griffith, IT support specialist Ramona O'Brien and assistant professor of chemistry Dr. Trey Vaughn to produce 3D-printed nasal swabs to help fight coronavirus in Southwest Louisiana.
A frontline defense against coronavirus, nasal swabs are used by health officials to identify individuals suffering from the virus for treatment and isolation. Mass testing with nasal swabs also helps pinpoint areas where the virus may be spreading undetected. The University of South Florida developed a way to produce the swabs using 3D printing technology.
While McNeese already had 3D filament printers on hand, the plans for creating the swabs required more specialized printers. 
"3D filament printers heat plastic and extrude it through a tip, which then cools into a finished product," McKinney explains. "To make the swabs, we needed stereolithography 3D printers, which are resin-based, meaning the printer cures liquid resin into a hard plastic layer-by-layer. This takes longer, but the finished product is so much better it's not even comparable."
With the approval of Dr. Tim Hall, college dean, the McNeese Foundation allocated the funds to purchase five stereolithography 3D printers to join the effort.
Because the swabs have to be produced in a clinical setting with FDA-approved protocol in place for printing medical devices, O'Brien reached out to local hospitals to host the printing lab. CEO of Avail Hospital Lake Charles and McNeese alumus Lance Armentor immediately expressed interest in the project.
"I have two degrees from McNeese and my entire senior staff is made up of McNeese graduates," Armentor says. "It means so much for me to collaborate with McNeese and help the university put the resources together and connect all the dots. Taking care of Southwest Louisiana is what we're here to do as health care leaders and an educational institution, and any time we can partner with McNeese to do that, we're happy to."
Armentor worked with his staff to provide O'Brien and McKinney with space in Avail's facility and connected them with Dr. Dharmesh Patel, AMD Global's founder and CEO, and Dr. Lacey Cavanaugh, Louisiana Region 5 Office of Public Health medical coordinator.
"Without them we wouldn't be able to do this," O'Brien says.
McNeese's Department of Chemistry and Physics has also stepped in to contribute to the project. After testing, swabs must be preserved in a special chemical solution called a viral transport media that protects the integrity of the test and helps guarantee accurate results.
While mixing the solution isn't difficult, keeping the solution sterile poses challenges that has led to a collaborative effort within the department, Vaughan says.
"There's always something flying out in the air – bacteria, mold, other pathogens – and they're normally not a problem, but we can't have any contamination in this solution," he says. "For that you really start to get into biochemistry and so I reached out to chemistry professor Dr. Mark Merchant, and he agreed to be a part of this project."
Once the medium is made and tested, the department may be called upon to scale up production.
"What we have that capacity to make right now is enough for 10,000 kits, but if and when they want us to scale up, it might be up to a million kits. It'll be the biggest thing we've ever mixed up. Everyone in the department is adding their strengths to make this happen, so it's very exciting to be a part of this," Vaughan says.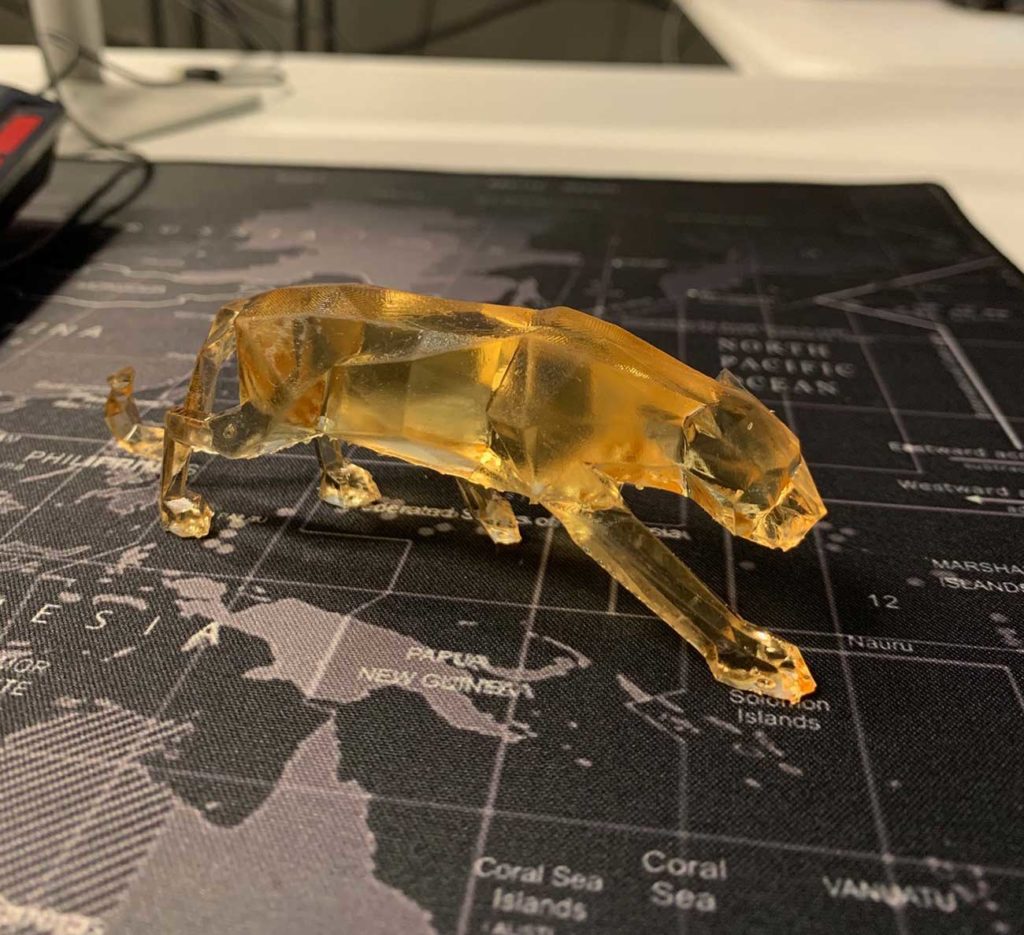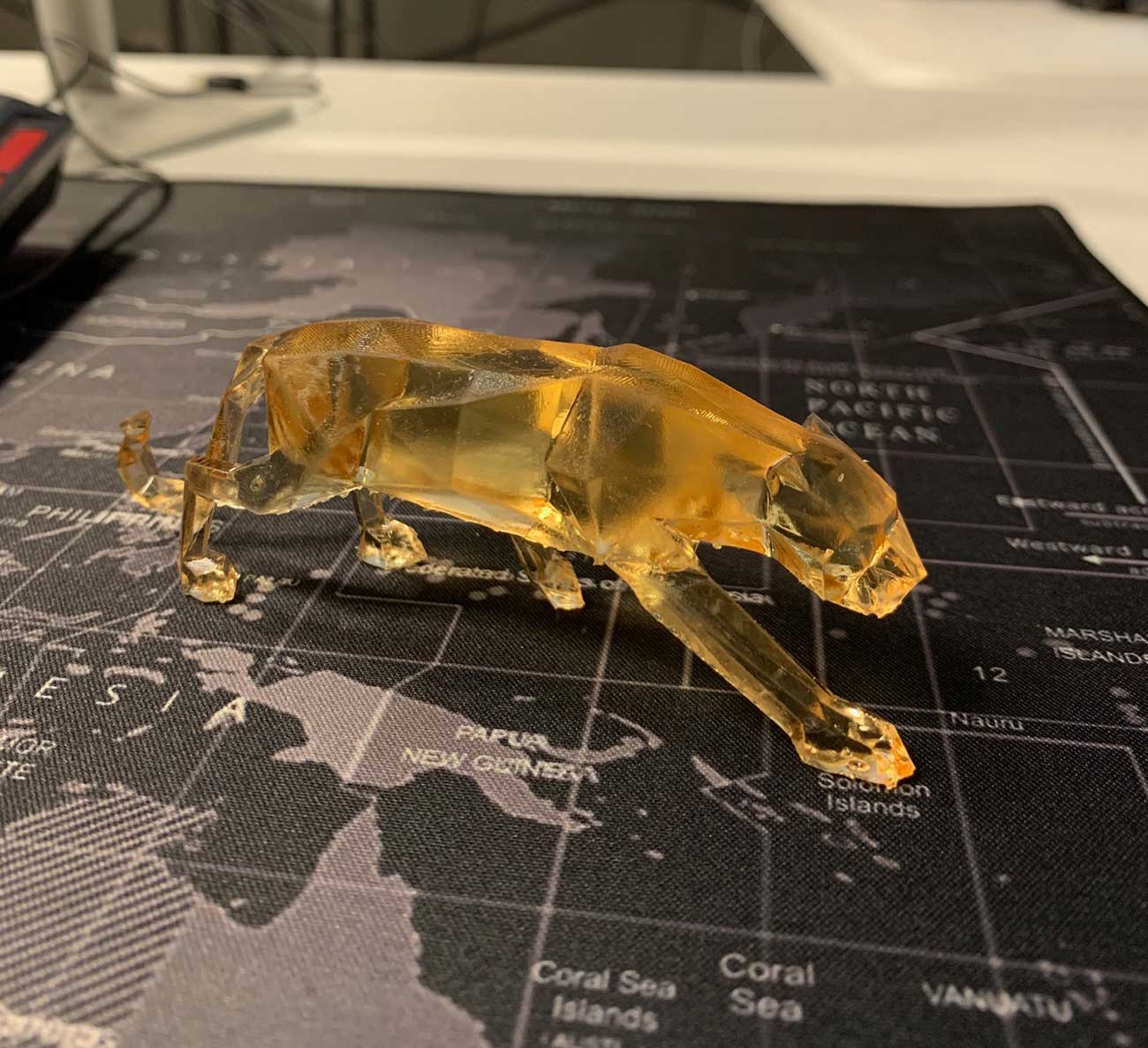 As of May 15, McKinney and O'Brien had set up the printers, isopropyl alcohol wash stations and UV cure stations and have begun testing the printers. At full capacity, Griffith says, McNeese can now produce 1,000 nasal swab tests in 24 hours.
"Dr. Cavanaugh has informed us that the federal government has supplied Louisiana with 200,000 additional testing kits, so there's no immediate demand for swabs," Griffith says. "But when you have 4 million people in the state and you're working towards reopening, that will only go so far. Our goal now is to be ready for mass production when the swabs are needed."
Though McKinney graduated on Saturday, May 16, he says that he still plans on helping out with the project even as he pursues his career at Brask Inc. in Sulphur.
"My time at McNeese was challenging and I gained a lot of practical knowledge. This project is a good opportunity to help people in their time of need and apply engineering practices to make solutions," he says.
O'Brien adds that now that tests are widely available, it's up to the community to get tested. "Even if you don't think that you've been exposed or don't have any symptoms, knowing who has and who doesn't have coronavirus is so important in understanding this disease and how it spreads. We have the tests, now we just need people to go out and get tested."
Drive-through testing is available to Allen, Beauregard, Calcasieu, Cameron and Jeff Davis parish residents over the age of 16 (with ID). There is no medical requirement to be tested and no cost. For more information on testing times and locations, visit www.calcasieuparish.gov/home
Want more stories like this one sent straight to your inbox every week? Sign up for our McNeese eNewsletter!
The Office of Marketing and Communications
4205 Ryan Street
Lake Charles, LA 70609
337-475-5640
communications@mcneese.edu