McNeese Combines Freshman Orientation and Cowboy Camp
May 8, 2020 | McNeese Public Relations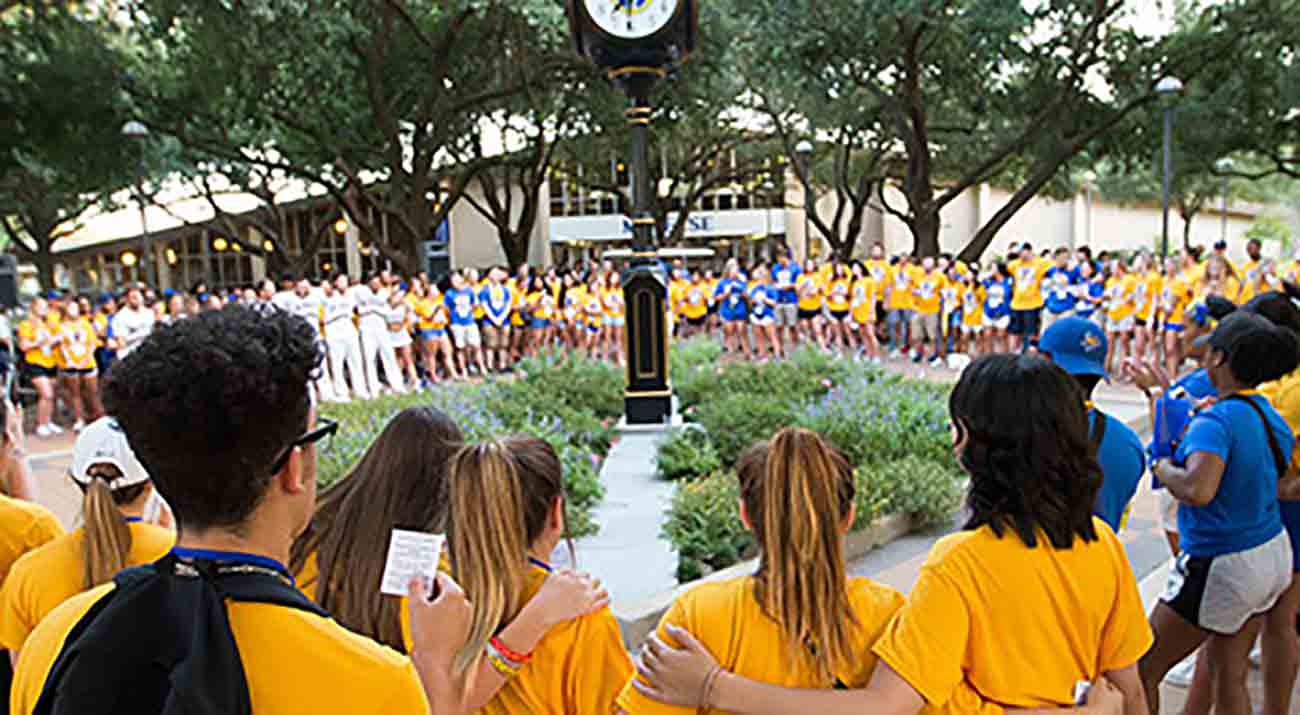 McNeese State University has combined its two-day Cowboy Camp with its traditional summer orientation program to enhance the First Choice experience for all first-time freshmen.
"After 12 successful years with the Cowboy Camp program, we have decided to make this event available to all first-time freshmen," according to Kedrick Nicholas, dean of students at McNeese.
Nicholas said freshman orientation introduces incoming students to the campus and its operations while Cowboy Camp promoted student engagement and leadership development through campus involvement.
"Cowboy Camp was optional and had capacity limitations which didn't allow us to serve all freshmen," he added. "The two programs blended create a synergistic approach to make sure new students are completely prepared for their McNeese career."
The new Cowboy Camp Freshman Orientation is a two-day program hosted in four separate sessions during the summer –June 24-25, July 13-14, July 23-24 and Aug. 14-15.
"First-time freshmen can select their session online after being admitted to the institution," said Nicholas. "On-campus accommodations and meals are provided for participants. However, students who reside in Calcasieu Parish can opt-out of staying on campus if they choose to commute. All students are encouraged to spend a night on campus to connect with their incoming classmates."
Students will take campus tours, learn about university resources and services, meet faculty and staff and be advised and register for fall classes, as well as learn about the traditions and history of McNeese.
"The new format also allows us to provide a two-day experience for parents," Nicholas said. "Parent orientation sessions operate concurrently with freshman orientations."
For more information about Cowboy Camp, contact the Office of Freshman Advising at 337-475-5175 or email studentservices@mcneese.edu. To register, go online at https://www.mcneese.edu/studentservices/cowboycamp/.
Persons needing accommodations as provided by the Americans with Disabilities Act should contact the ADA Coordinator at 337-­475-­5428, voice; 337-­475-­5960, fax; 337-­562-­4227, TDD/TTY, hearing impaired; or by email at cdo@mcneese.edu.
Want more stories like this one sent straight to your inbox every week? Sign up for our McNeese eNewsletter!
The Office of Marketing and Communications
4205 Ryan Street
Lake Charles, LA 70609
337-475-5640
communications@mcneese.edu