Kay Dore Counseling Center to Offer Suicide Prevention Training
March 22, 2021 | McNeese Public Relations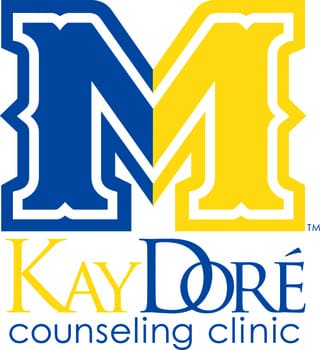 The Suicide and Education Program within McNeese State University's Kay Doré Counseling Clinic (KDCC) will host QPR Suicide Prevention Trainings in March and April thanks to a grant received from United Way of Southwest Louisiana.
QPR, which stands for Question, Persuade, Refer, is an innovative, practical and proven suicide prevention training that helps reduce suicidal behaviors and save lives, according to April Broussard, operations director for the KDCC.
The training, led by KDCC and McNeese Counseling Center staff, guides participants through a number of key suicide prevention components, including the common causes of suicidal behavior, warning signs and how to get help for someone who may be suicidal.
"The Kay Doré Counseling Clinic has a passion to increase awareness of mental health issues within our community. Because the suicide rates in Louisiana are higher than the national average, and the rates in Calcasieu Parish are even higher than the state, we feel a definite need to provide some behavioral health tools to as many of our citizens as we can," says Broussard.
The training is open free to members of the community as well as McNeese faculty and staff. Training sessions will be held in the McNeese Business Conference Center on Wednesday, March 24, from 3-5 p.m. and Wednesday, March 31, from 8-10 a.m. Another training session will be held from 8-10 a.m. in the Stokes Auditorium on Friday, April 23.
To register, email Suicide Prevention and Education Coordinator, Caitlyn Kudrecki, at msu-ckudrecki@mcneese.edu with your name, phone number and desired training date.
The Office of Public Relations and University Events
4205 Ryan Street
Lake Charles, LA 70609
337-475-5640
publicrelations@mcneese.edu