Medical Laboratory Science Is First Choice Profession
April 28, 2020 | McNeese Public Relations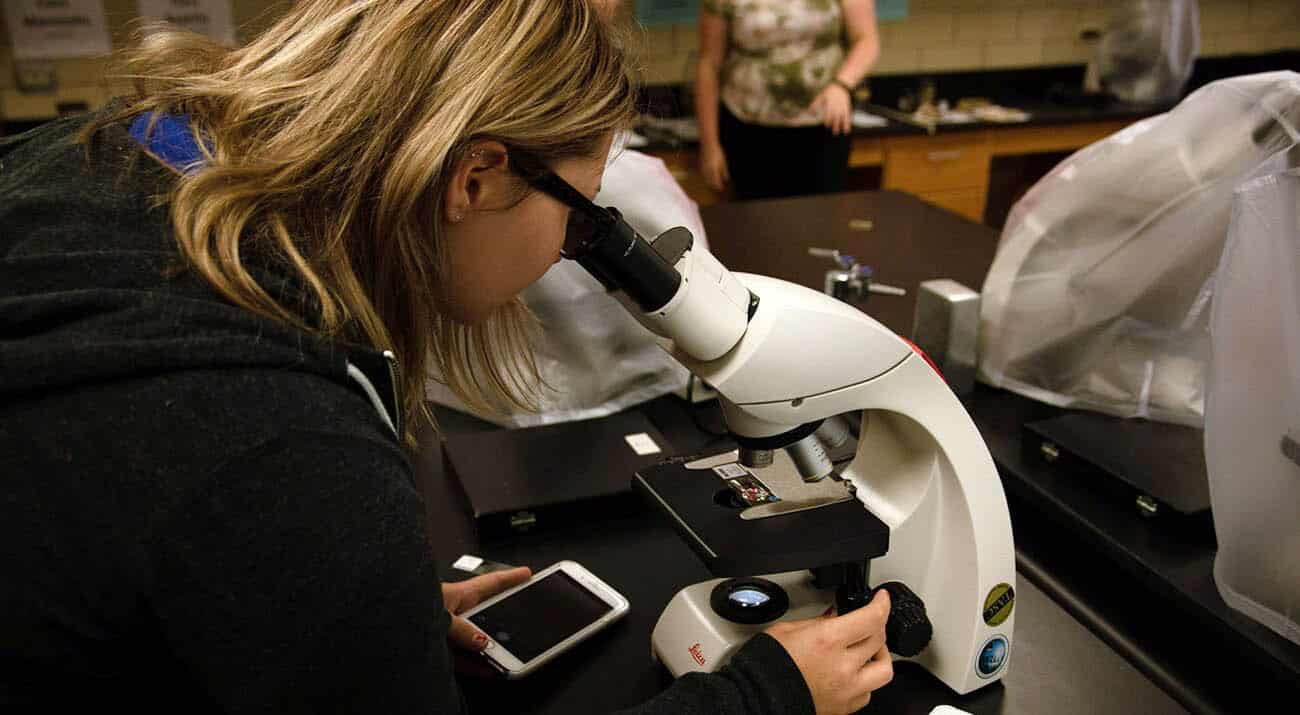 While nurses and doctors around the world provide direct care for patients with coronavirus, behind the scenes medical laboratory scientists are constantly processing test kits that identify a patient as a positive case for the virus.
From urine and blood tests to identifying bacteria and viruses, medical laboratory scientists provide detailed reports on various bodily functions that are then used by a physician to develop a treatment plan.
"During the pandemic, and even in normal cases, medical laboratory scientists are serving an important role in a patient's medical care," says Sonya Hidalgo, clinical assistant professor of medical laboratory science at McNeese State University. "These scientists not only perform virus testing, such as COVID-19, but also test blood for transfusion purposes, medication levels and abnormal cells. These skilled professionals routinely identify bacteria which are causing infection and test antibiotics for effectiveness."
According to Hidalgo, any lab that runs specimens must be an accredited facility that routinely meets standards and regulations set by governing bodies. She also says it's important to know that testing centers, such as the station at Burton Coliseum, are simply collection sites where the necessary material is obtained and then packaged and sent to a testing lab where tests are run under controlled circumstances.
"Similar to our program on campus, labs must follow certain guidelines," explains Hidalgo. "Our academic program is routinely monitored by the National Accrediting Agency for Clinical Laboratory Sciences. Testing labs are also under this scrutiny and must maintain accreditation to operate."
McNeese's Bachelor of Science in medical laboratory science degree is housed in the College of Nursing and Health Professions. This chemistry and biology based program provides students with the skills needed to understand how the body functions and how to translate test results into action items.
"Medical laboratory science is really a way of thinking critically," says Hidalgo. "Every course our students take builds on the technical processes they previously learned."
Students also complete an internship during their last year in the program. The entire
12 months is completed at one testing lab and provides hands-on training that offers an immersive look at the day-to-day operations of the facility.
"Not only do students receive one-on-one direction in the classroom, but they also work for an extended time with consistent field mentors. This makes our students competitive candidates for employers," she adds.
For more information on the medical laboratory science program, visit mcneese.edu/academics/undergraduate/medical-laboratory-science.
Want more stories like this one sent straight to your inbox every week? Sign up for our McNeese eNewsletter!
The Office of Marketing and Communications
4205 Ryan Street
Lake Charles, LA 70609
337-475-5640
communications@mcneese.edu