McNeese State University Student Chapter Receives Superior Merit Award from SHRM
July 9, 2021 | McNeese Public Relations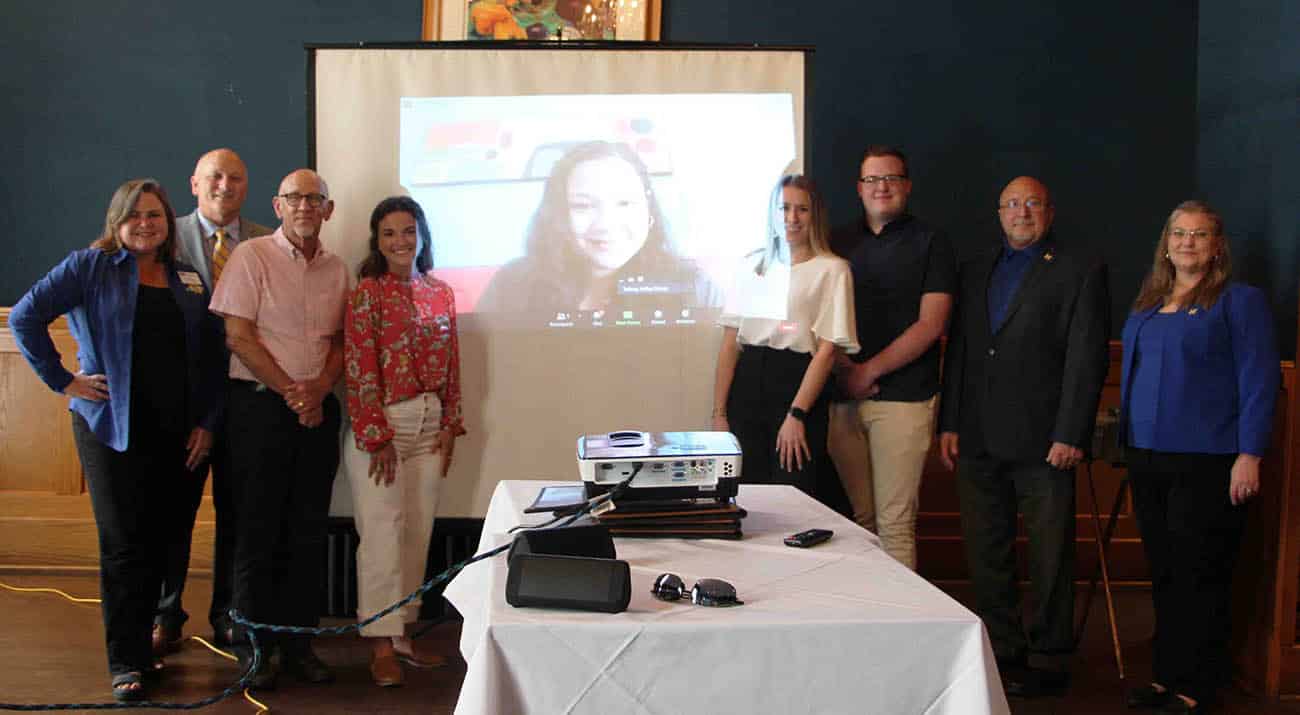 SHRM (the Society for Human Resource Management) awarded a 2020-2021 Superior Merit Award designation to the McNeese State University SHRM student chapter for providing superior growth and development opportunities to its student members.
The SHRM Student Chapter Merit Award program encourages the development of more effective student chapters and distinguishes outstanding activities and projects. Chapters are recognized based on operations, chapter programming and professional development of members, support of the human resource profession, and SHRM engagement.
"The members of our SHRM student chapters represent the next generation of HR leaders, and it's critical to highlight the instrumental role they play in SHRM's success," said Johnny C. Taylor, Jr., SHRM-SCP, SHRM president and CEO. "The hard work of McNeese SHRM shows the future of the profession is, indeed, in good hands. I applaud their accomplishments and ability to foster innovative programming, development and interest in HR as we navigate changing workplaces."
SHRM student chapters have the opportunity to earn an award based on the number of activities they complete during the merit award cycle, the most recent one of which lasted from May 1, 2020, to April 30, 2021.
Despite the challenges the community and university have endured during 2020-2021, the McNeese SHRM Student Chapter leadership (Lucas Sonier, President; Jada Hanks, Vice President; Isaac Burleigh, Treasurer; Valeria Lopez, Secretary) created a plan to provide valuable opportunities for students during the Spring semester. Using video conferencing software, McNeese students learned about strategic HRM during "Pandemicane 2020" and current trends in training from HRM professionals. McNeese SHRM members participated in "Spring Clean" sponsored by the City of Lake Charles in March. McNeese SHRM students taking MGMT 482 – Strategic HRM presented data from their study of workers' intent to stay in Imperial Calcasieu after the hurricanes at the Imperial Calcasieu SHRM Annual Conference on March 31st and April 1st. McNeese SHRM used an electronic voting process to elect their 2021-2022 officers in April.
The new officer team (Isaac Burleigh, President; Maeleigh Conner, Vice President; Emilee Whitaker, Treasurer; Serena Greenlee, Secretary) used Microsoft Teams to plan the 2021-2022 year in May and June. Their goal is to provide members with even more learning and social activities, as well as earn a Superior Merit Award for 2021-2022. If you are a McNeese College of Business student and you are interested in more information about McNeese SHRM, please contact the chapter advisor, Dr. Kristin C. Scott, at kscott@mcneese.edu
About SHRM
SHRM, the Society for Human Resource Management, creates better workplaces where employers and employees thrive together. As the voice of all things work, workers and the workplace, SHRM is the foremost expert, convener and thought leader on issues impacting today's evolving workplaces. With 300,000+ HR and business executive members in 165 countries, SHRM impacts the lives of more than 115 million workers and families globally. Learn more at SHRM.org and on Twitter @SHRM.
Want more stories like this one sent straight to your inbox every week? Sign up for our McNeese eNewsletter!
The Office of Marketing and Communications
4205 Ryan Street
Lake Charles, LA 70609
337-475-5640
communications@mcneese.edu