McNeese Has New Banners Director
January 26, 2018 | McNeese Public Relations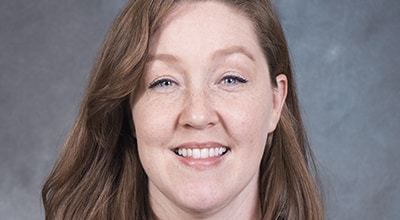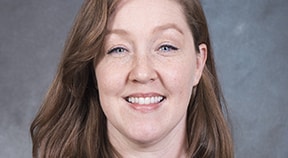 Brook Hanemann has been named the director of Banners at McNeese State University. This annual spring event that is known for its series of concerts, exhibits, lectures and educational programming that has provided Southwest Louisiana with 26 years of easy access to exceptional arts and humanities events unique to this area.
A native of New Orleans, Hanemann received both her Bachelor of Fine Arts and Master of Fine Arts degrees in theatre from the University of Central Florida and is currently working on her doctorate in theatre history, literature and theory at Louisiana State University.
She has served as director of theatre and special events for the Tennessee Williams/New Orleans Literary Festival, that was named among the Top 10 Literary Festivals by USA Today, executive producer/artistic director of the Orlando International Fringe Festival, an international multi-arts festival with year-round programming and outreach, a theatre professor at the Mississippi University for Women in Columbus and a government and corporate trainer.
"Brook comes to McNeese with ties to a vast and diverse network of performers, designers, arts leaders, literary figures, filmmakers and scholars through the collaborations with the organizations she has helped manage, which will be a valuable asset for Banners," says Richard H. Reid, vice president for university advancement and executive vice president of the McNeese Foundation.
"In addition, she has experience in grant and corporate sponsorship efforts, membership development and fundraising as well as initiating, managing and funding programs that serve students K-12 – which is a big component of Banners' educational mission," adds Reid. "We are thrilled to have this dynamic professional lead Banners."
As the new director of Banners at McNeese, Hanemann says she has a vision. "My vision of the future for Banners at McNeese involves a renewed celebration of and commitment to the community, volunteers, patrons, committees, faculty, sponsors and members that have given so generously of their time and resources to ensure that our university, our city and our area are known for excellence in the arts and humanities."
Prior to her selection, Hanemann was a teacher at an area school. Since 2013, she has served as guest director for three McNeese theatre productions, including the fall semester production of  "The Crucible," which broke attendance records. Hanemann is a volunteer with Harbor House Hospice and on the board of directors of Lake Charles Little Theatre.
Michael Marinaccio, Orlando International Fringe Festival producer, says, "Brook holds the distinction of having carried the festival into the black for the first time in its history. Through grant writing, corporate sponsor development and focused membership building, she was able to bring the festival out of the red, bolstering a budget which has now grown to over $1 million annually, with a nearly $2.5 million annual impact on our community. . . I believe that any organization that has Brook Hanemann at the helm is going to be far better off for it."
David Johnson, formerly with the Louisiana Endowment for the Humanities and a board member of the Tennessee Williams Literary Festival, agrees.
"At the Tennessee Williams Festival, no task was too big or too small for Brook and she was instrumental in booking many local and national writers to attend our lineup of events and ensuring that their time in New Orleans was handled with the utmost professionalism. She was engaged at every level of festival management, from brainstorming about potential subjects for panel discussions and entertainment to shoring up authors and other panelists. She supervised a staff of volunteers throughout the festival run and was instrumental in the ceaseless, painstaking and detail-oriented work involved in grant writing, donor relations, public relations and travel arrangements," says Johnson.
Hanemann said this is an extremely exciting time of change and growth for McNeese State University and Banners is fortunate to benefit greatly from the support of the administration and faculty.
"It feels like the beginning of a new golden age for collaboration both within the enclave of McNeese and throughout the city and community. I am honored to be a part of what I believe to be a burgeoning renaissance here. Judging by the outpouring of support, I feel steadfastly that we – Banners, McNeese, the city and the community – are like-mindedly dedicated to working together to make this an exciting place to live, work and to build our businesses and our families."
Want more stories like this one sent straight to your inbox every week? Sign up for our McNeese eNewsletter!
The Office of Public Relations and University Events
4205 Ryan Street
Lake Charles, LA 70609
337-475-5640
publicrelations@mcneese.edu