April 23, 2018 | McNeese Public Relations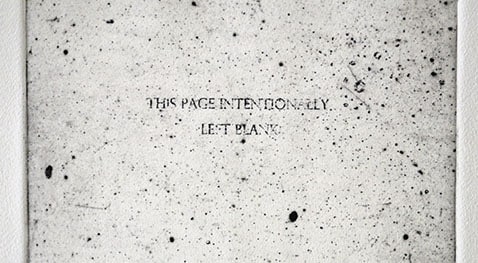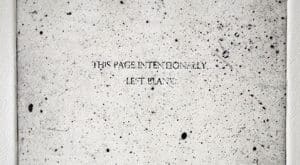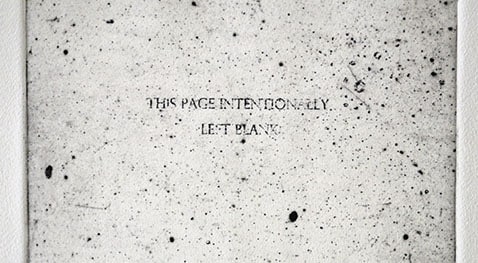 Heather Ryan Kelley, a McNeese art professor, has had a print titled "Tabula Rasa" included as a part of two national juried exhibitions – The Boston Printmakers North American Print Biennial at the Lunder Arts Center at Lesley University College of Arts and Design in Cambridge, Massachusetts, and the 2018 Delta National Exhibition at the Bradbury Art Museum at Arkansas State University. She printed the etching in conjunction with the McNeese Department of Visual Arts Printmaking Extravaganza last spring.
Four McNeese State University vocal performance students were finalists in the student auditions at the Louisiana Chapter of the National Association of Teachers of Singing competition held recently at McNeese. More than 100 students from seven universities participated. They were: Ashley Traughber, of Houston, Texas, second place in the senior women's classification; MaryKate Core, of Lake Charles, second place in the younger student adult classification; Taylor Trahan, of Lake Charles, third place in the older student adult classification; and Lara Connally, of Lake Charles, third place in both younger student adult women and men's classification and the avocational music theatre classification.
Three McNeese music students recently performed at Carnegie Hall in New York City with the First United Methodist Church Chancel Choir. They are: Layton Bergstedt, of Lake Charles; Erin Medford, of Welsh; and MaryKate Core, of Lake Charles.
Nancy Blain, associate professor of Spanish at McNeese, is presenting her paper, "Gregorio de Mattos: O 'Boca do Inferno': Poems of Luis de Gogora and Francisco de Quevedo that Fed his Flams," at the 14th International Conference of Brazilian Studies Association in Rio de Janeiro July 25-28.
Rita Costello, associate professor of English at McNeese, presented her paper, "Resistance Pedagogy: Toward Digital Solutions in a Text Bound Field," at the recent Society for Comparative Literature and the Arts conference at Johns Hopkins University.
Also at the conference, McNeese students, Emily Burleigh, Miya January and Tammy York presented a panel titled "The Battle of Freedom of Speech on College Campuses in a Digital Age."
At the recent South Central Modern Language Association conference, Costello organized a panel on graphic texts and visual rhetoric and also made a presentation titled "The Alchemical Image: Transmogrification of Visual Texts to Benefit Composition Skills." She also gave the keynote address on "Independence on a Shoestring in the Age of Assessment" at the Louisiana Association of College Composition, and she was also on a panel titled "Where Text and Image Meet" at the National Book Awards Festival at Sam Houston State University.
Baerbel Czennia, associate professor of literature at McNeese, has had an article titled "Turf Wars: Unsocial Sociability in Eighteenth-Century Gardens" published in an international essay collection, "Editions Le Manuscrit Savoirs."
Wendy Whelan-Stewart, McNeese assistant professor of English, presented her paper, "Alison Bechdel Ponders Breastfeeding," at the 89th meeting of the South Atlantic Modern Language Association.
Want more stories like this one sent straight to your inbox every week? Sign up for our McNeese eNewsletter!
The Office of Marketing and Communications
4205 Ryan Street
Lake Charles, LA 70609
337-475-5640
communications@mcneese.edu