McNeese Alumnus is Changing Lives through Conservation
April 15, 2020 | McNeese Public Relations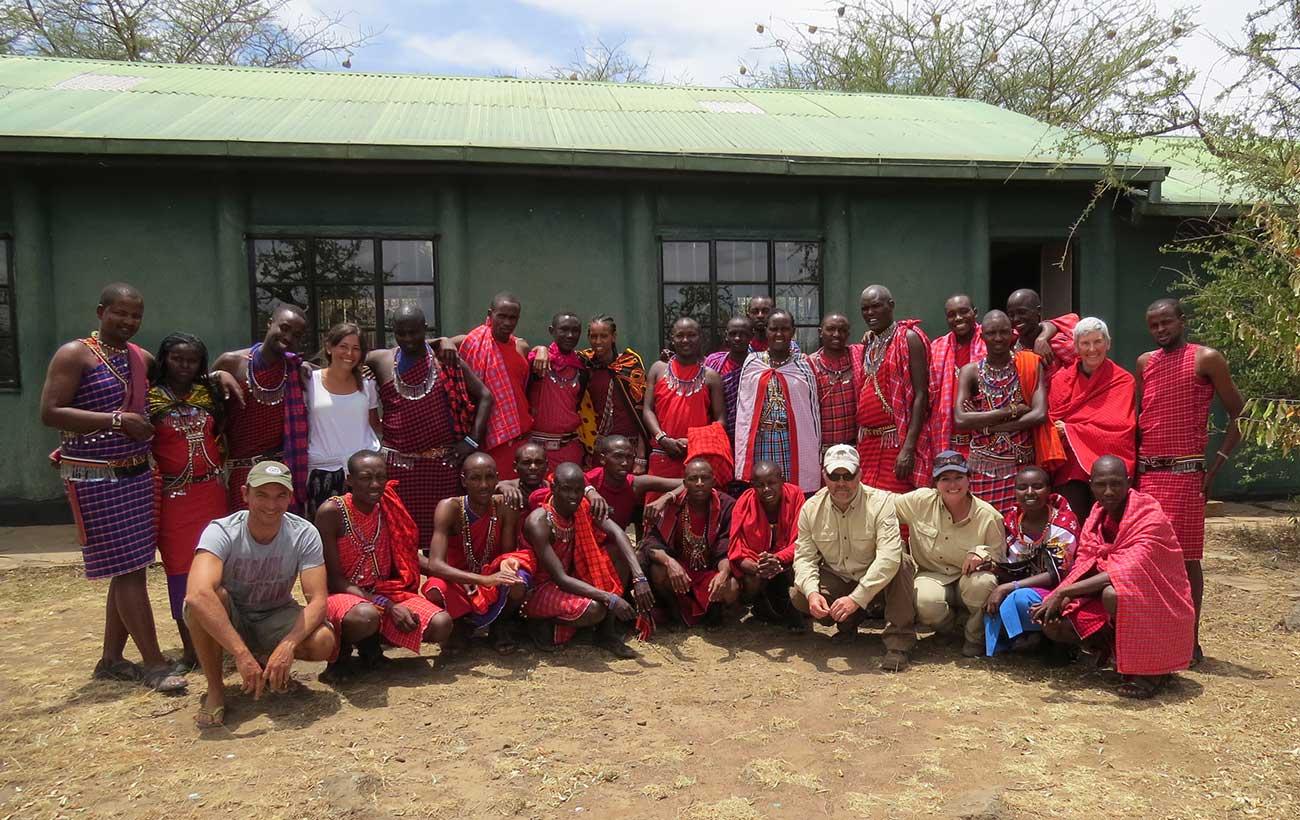 McNeese alumnus Brian Johnson and his wife, Kitty, are changing lives through their wildlife conservation work in east Africa.
A native of Lake Charles, Brian graduated with bachelor's degree in criminal justice in 1989. While at McNeese, he participated in the ROTC program and received a U.S. Army commission. As he rose to the rank of lieutenant colonel, he and Kitty traveled the world, living throughout the U.S., Germany, Belgium and Greece.
After Brian retired in 2011, the Johnsons bought a home in Lake Charles but remained active on the international stage. Now, they live in Saudi Arabia, where Brian works in security management. It is their proximity to Africa, Brian says, that has led to their conservation work on the continent.
"We went on safari to Kenya for the first time in 2013 and absolutely fell in love. Now we've been so many times I've lost count," Brian says. "It's nothing to pop over for a week and do what we're really passionate about."
Their first effort supporting wildlife conservation was a charity fundraising climb of Africa's highest mountain, Mount Kilimanjaro, in support of the organization Save the Elephants.
"It was tough," Brian says of the climb. "But we made it. It had been a couple of years since I'd been out of the military when I did it, but when you get to the top it makes all the work you've done worthwhile, knowing that you're raising money for something so important.
"It used to be 96 elephants were being killed per day for their ivory," he adds. "But now I believe it's gotten a little better."
Since then, the two have assisted nonprofit organizations in Kenya and Somaliland on a variety of projects, including providing education on the importance of preserving and protecting native species both to locals and visitors whom the Johnsons have hosted on safari. They have also focused on helping small organizations that are often overlooked by the public and donors.
"Some of these places are very remote and don't get the attention that bigger places in Kenya or South Africa get, but they're just as important," Kitty says. "There's a big need for money for equipment and logistics and something like a camp's water tower breaking will shut an organization down. So that's where a lot of funding is needed."
Recently, the Johnsons have been supporting a cheetah rescue project in Somaliland, where cheetah cubs are traded and transferred to the Middle East to be sold as pets. Already susceptible to disease, habitat loss and preyed upon by lions and leopards, cheetah populations have been further devastated by exotic pet trafficking.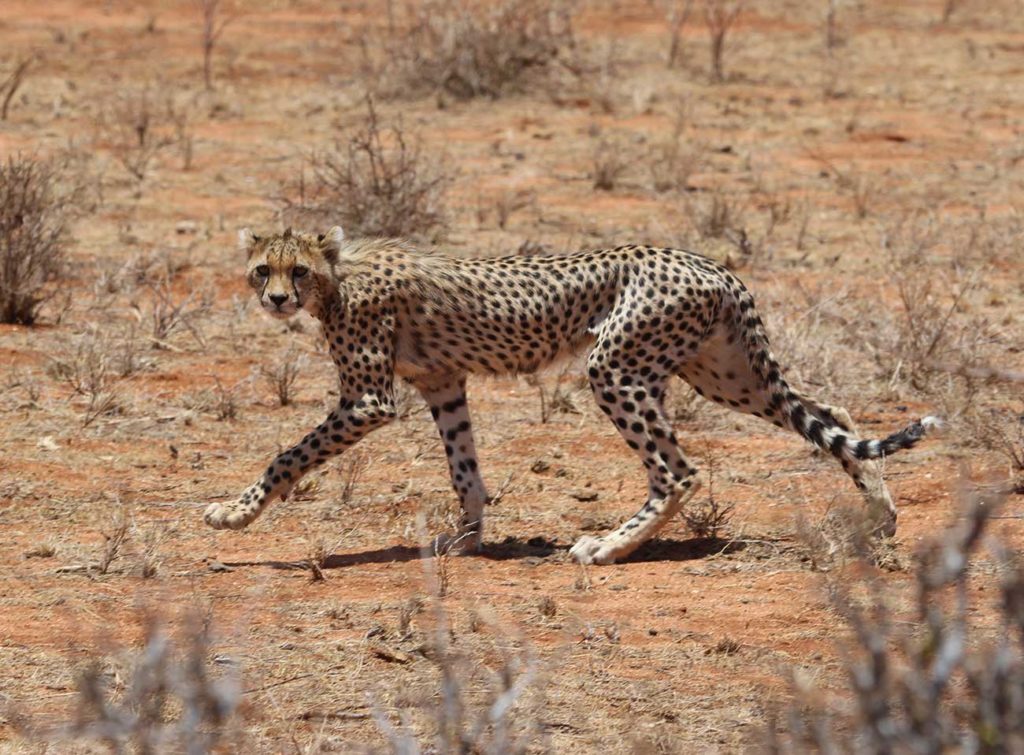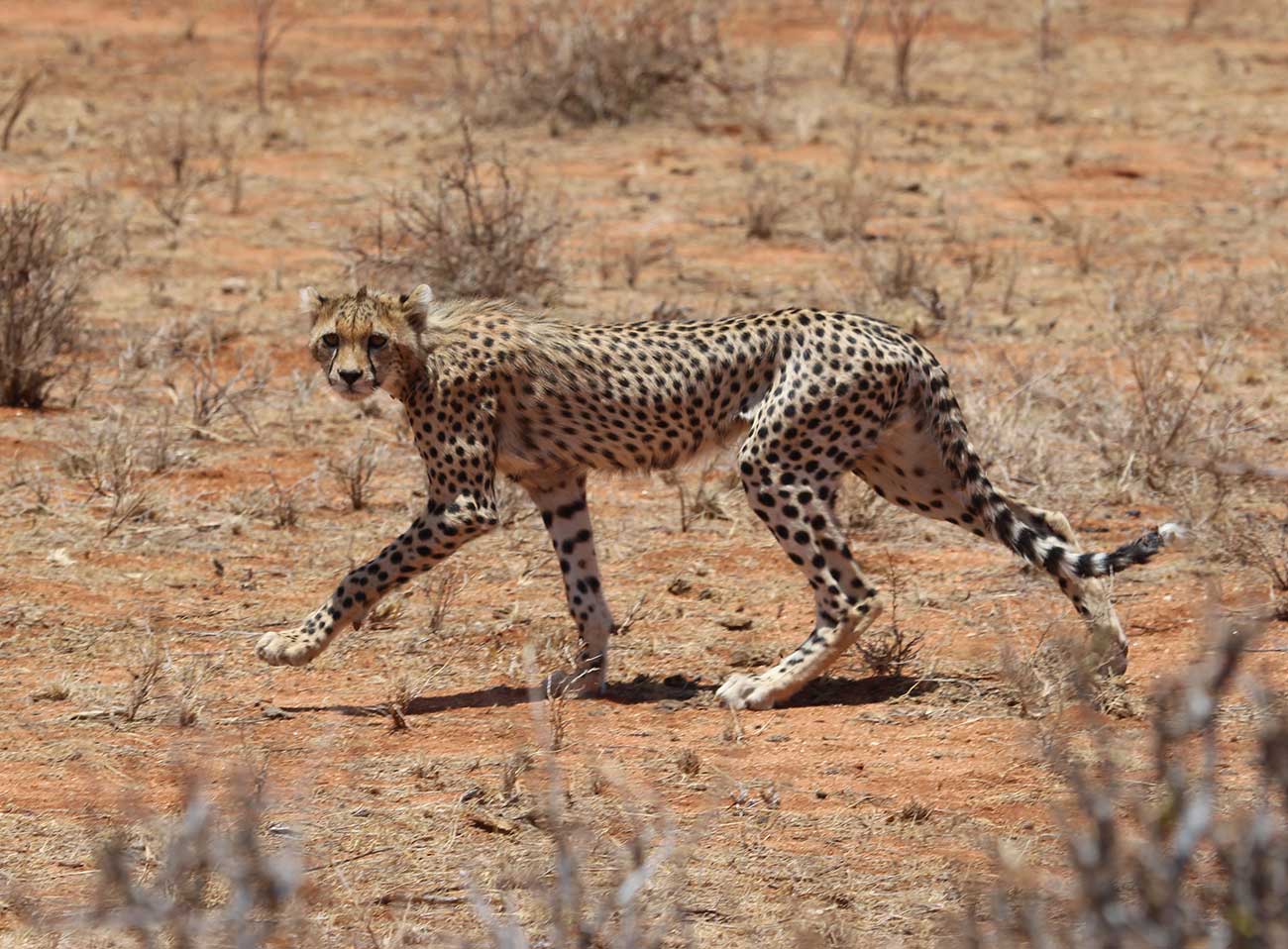 "Cheetahs are very fragile and the mortality rate for cubs is high," Kitty says. "There are an estimated 6,900-7,100 cheetahs left in the wild, so when traders take so many cubs out of the natural system every year that makes a huge impact. We're trying to lend a hand and help projects on the ground."
While their efforts have been limited to volunteering with and supporting existing conservation organizations, the couple is also currently working on forming their own nonprofit organization aimed towards helping mitigate human and wildlife conflict in Africa. One potential project under consideration involves assisting farmers along the Kenyan-Tanzanian border, where wildlife poses threats to cropland and livestock.
"We're not only looking to help protect the lions and elephants, but also protect the farmers," Brian says. "It's a balance. You have to look out for the animals as well as the people. That sense of responsibility and stewardship – that was something McNeese instilled in me."
Through their nonprofit, Kitty says the couple hopes to make even more of a difference.
"Wherever we go, wherever we live, whatever country, we've always been involved with animals," she says. "There are so many organizations out there and people just don't know about them, or they're not comfortable giving them money. We wanted to put a face on it that people can trust and know in giving that they're contributing to the future of our planet."
Want more stories like this one sent straight to your inbox every week? Sign up for our McNeese eNewsletter!
The Office of Marketing and Communications
4205 Ryan Street
Lake Charles, LA 70609
337-475-5640
communications@mcneese.edu