Kay Doré Counseling Clinic and McNeese Autism Program Continue to Change Lives
May 11, 2021 | McNeese Public Relations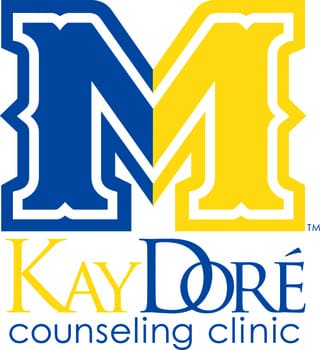 For 20 years, the Kay Doré Counseling Clinic (KDCC) at McNeese State University has been meeting the needs of its clients in Southwest Louisiana. Both the KDCC and the McNeese Autism Program (MAP) operated from a remote location following Hurricanes Laura and Delta but are now back on the McNeese campus.
"Immediately following Hurricane Laura, we reached out to existing community partners to find space to house both clinics," says April Broussard, operations director for KDCC/MAP. "We knew we needed to continue providing care to our existing clients and allow our graduate students to continue gaining their clinical hours in order to stay on track toward their degrees."
KDCC provides faculty supervised internship experiences for graduate students in McNeese's psychology program. The internship allows students to apply their knowledge from the classroom into real-world settings. KDCC offers counseling to the community for a $20 per session flat rate.
MAP revolves around the on-campus clinic staffed by three licensed board-certified behavior analysts (BCBAs), doctoral-level faculty, eight graduate student interns as well as undergraduate staff. MAP offers a variety of behavioral services designed to improve the quality of life for individuals with neurodevelopment disorders through education and skills development. Students in the graduate psychology program with a concentration in applied behavior analysis work side-by-side with the BCBAs to gain hands-on experience with client care and case management.
Both the counseling and autism programs were able to temporarily occupy space inside St. Luke Simpson Methodist Church in Lake Charles.
"It was important to us that both clinics continued to operate," said Dr. Kevin Yaudes, assistant department head of the psychology department.
Both clinics are now housed in modular buildings at 808 Blue and Gold Drive. For more information on the Kay Doré Counseling Clinic, call 337-475-5981. For more information on the McNeese Autism Program, call 337-562-4246. For more information on the graduate psychology program, visit www.mcneese.edu/nursing/psychology/ma-psychology.
Want more stories like this one sent straight to your inbox every week? Sign up for our McNeese eNewsletter!
The Office of Marketing and Communications
4205 Ryan Street
Lake Charles, LA 70609
337-475-5640
communications@mcneese.edu