McNeese Family Sciences Major Changes Lives Through Internship
April 26, 2021 | McNeese Public Relations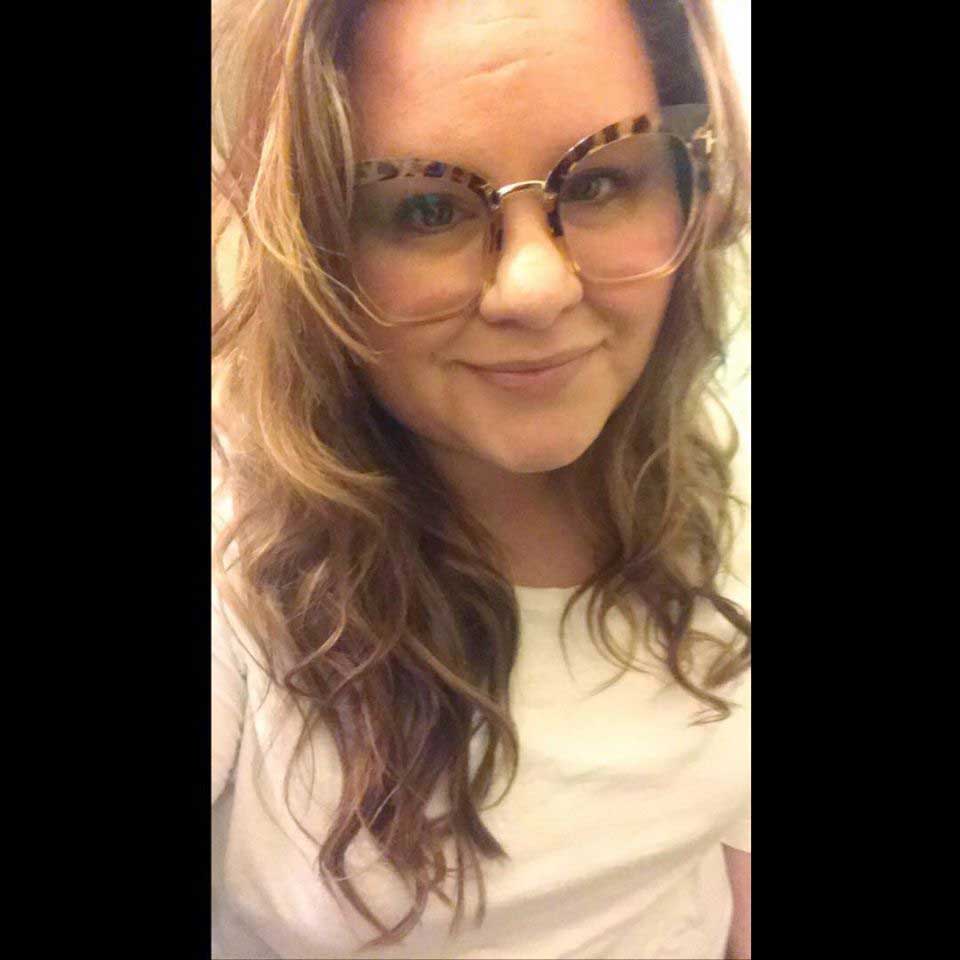 McNeese State University senior family science student Megan Marshall, from DeRidder, is giving back to her community through an internship with the Louisiana Coalition Against Domestic Violence (LCADV) in Baton Rouge.
Marshall, a domestic abuse survivor herself, says she originally started working at a domestic violence shelter as a part-time job while she attended McNeese.
"While there, I found my passion and my purpose," she says, "and I thought my degree could be the perfect path to help me become a better advocate."
When Marshall first started looking for internship placements, she already knew where she wanted to serve: as an intern for the LCADV.
"LCADV helps create laws to protect families and so I thought an internship there would be incredible because I do the daily work with these victims and their families, but I don't know the process of how the bills become a law or what laws are necessary," she says.
But her goal hit a roadblock: the LCADV had never provided internship opportunities before. McNeese internship coordinator Janeal White was able to work with the organization to create the position.
"Mrs. White is amazing," Marshall says. "I told her what my dream was and she made it happen."
Marshall's internship responsibilities include contributing to the development of a statewide domestic violence policy agenda and increasing stakeholder advocacy, including contacting parishes, police, sheriffs, circuit courts and judges to see if domestic violence gun ownership and safety laws are being implemented, as well as tracking accountability and adherence to those laws.
"A few years ago, a law was passed stating that if you are convicted of domestic abuse you would lose access to your gun, which some people in Louisiana see as being harsh. But, it's also very necessary because gun violence is one of the biggest causes of death for domestic violence victims," Marshall says.
She says that her classes at McNeese have helped her develop the communication skills she needs to thrive in her position. But her internship has also helped her bring a new perspective to the classroom.
"Several of my classmates are interning at domestic violence shelters. Since I started my internship, I've learned from my internship resources and given webinars, and during classroom discussions, I've been able to say, 'I have facts on this, I have resources on this,' and I've been able to share that information with them," she says.
In March, Marshall also presented at the 2021 University of Louisiana System's Academic Summit on how she developed a banking basics workshop for survivors of domestic violence in DeRidder, in partnership with a local women's shelter and bank, to help educate survivors who had a lack of basic knowledge about how to build financial security independent of their offenders.
Marshall says that this internship has helped confirm for her that she's on the right path and she's planning on continuing her education after graduation with a master's degree in family counseling.
"I'm so impressed by the lawyers and women and men who do this for a living, who fight for victims and survivors," she says. "Every person I come in contact with is inspiring and so I really feel like I'm doing something I'm meant to be doing."
All of this, she says, may not have happened if not for McNeese.
"I'm 37 and I was told for years that I wasn't smart enough, I couldn't cut it, this is not a path I can take," she says. "And when I started, I was really overwhelmed with the process. But all of my professors have always been so very kind and patient and understanding and willing to say 'I get you're lost, let me walk you through this.' All of my advisers have been so easy to work with and they really just want me to succeed. I don't think I would have stuck with it at any other university. McNeese just feels like home."
Want more stories like this one sent straight to your inbox every week? Sign up for our McNeese eNewsletter!
The Office of Marketing and Communications
4205 Ryan Street
Lake Charles, LA 70609
337-475-5640
communications@mcneese.edu