Family Science Students Changes Lives Through National Internships
March 8, 2021 | McNeese Public Relations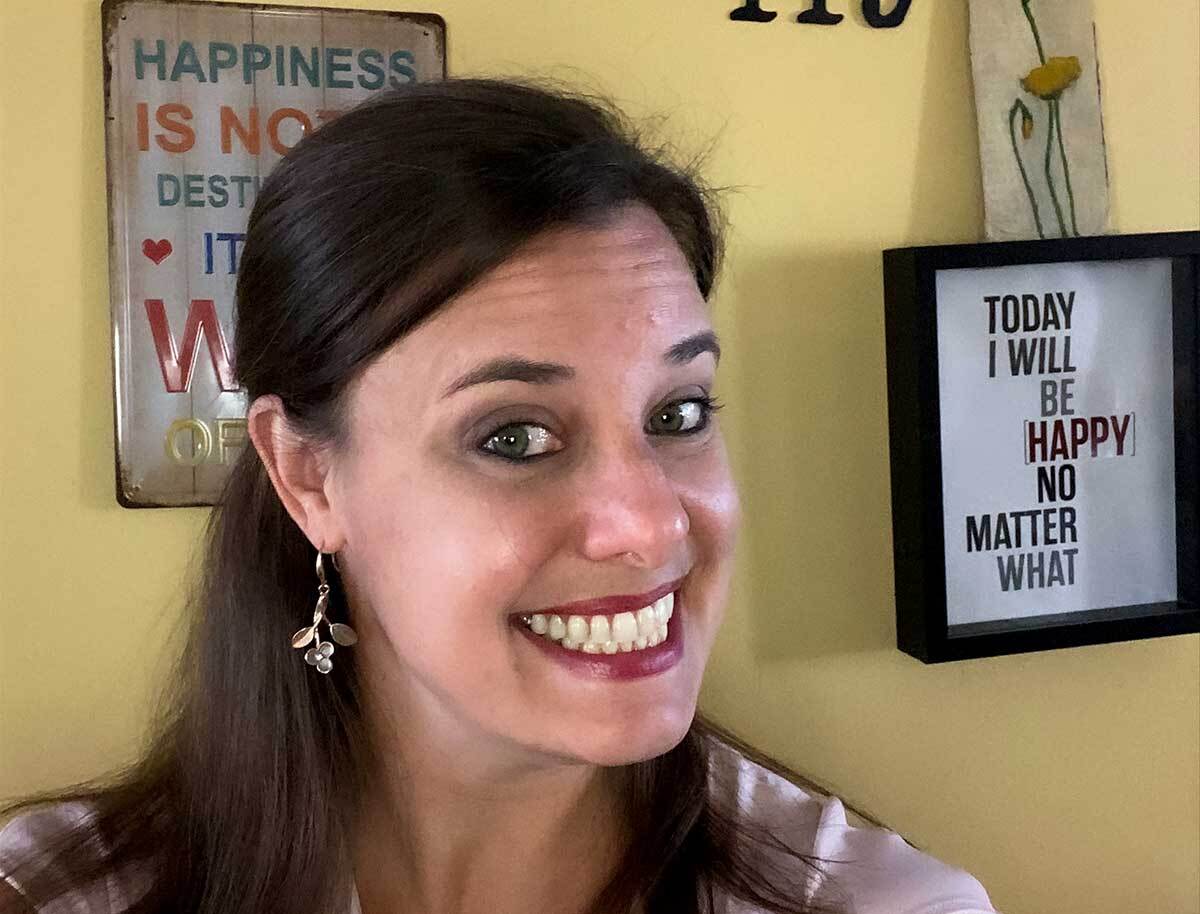 McNeese State University senior family science major Katy Rozas, from Lake Charles, is combining her business skills with her passion for community service with an internship at Camp Fire National Headquarters, where she is working to promote the upcoming Absolutely Incredible Kid Day, a national initiative held this year on March 18.
Rozas originally graduated with a bachelor's degree in general business administration from McNeese in 2005 but returned to campus when she found a new calling – serving the children of Southwest Louisiana.
"I had many years in corporate America and I started doing volunteer work mentoring children on the side," she says. "One day it just dawned on me that this was really my passion and I decided to move my life in that direction. I wanted to work with families as a way to motivate and inspire future generations so I went back to school."
Rozas is interning virtually with Camp Fire's national headquarters in Kansas City, Missouri. Founded in 1910 and with 54 chapters located across the United States, Camp Fire hosts a number of in-school and after-school programs, camps and outdoor activities intended to help children and teens develop their social, academic, creative, leadership and other life skills.
As part of her internship, Rozas' current focus is on Absolutely Incredible Kid Day, a national initiative encouraging adults to reach out to and recognize the children who are important to them through words of affirmation.
Currently, Rozas is working with Camp Fire's marketing team to create learning pieces for chapters nationwide, as well as help the chapters to build strategic plans for their own Absolutely Incredible Kid Day campaigns.
Rozas said the scope of her responsibilities and the nature of a virtual internship were, at first, intimidating. "I'm a non-traditional student and this is my first internship, so I wasn't sure what to expect," she says. "But the staff members at Camp Fire have been incredibly helpful and supportive, and it's been great to see the other side of a community organization – instead of 'How do we do better for our community?' I'm getting experience in the macro scale of, 'How can we best support people so they can do better for their community?' In that way, this internship has actually given me an opportunity I wouldn't have otherwise had."
Rozas says that tools like strategic plans and logic models, learned in her classes at McNeese, have been invaluable in helping her succeed at her internship.
"It was really neat to be incorporating my studies, work experience and personality to help guide my coworkers and be a support to the team," she says. "The team has actually chosen to expand that information to the councils to help them make their own strategic models for their personal campaigns."
Rozas says that instructor Janeal White has been crucial for her success not just through classroom learning, but by placing her in an internship that catered to her strengths and passions.
"Mrs. White has been amazing. She wasn't just thinking about my current studies when placing me in an internship. She was also considering my past work experience and my strengths," she says.
"She's also there on the mentoring side," Rozas adds. "Sometimes in this internship I'm trying to get my head around something and I'm able to lean on my instructor and ask for guidance and help. She empowers me to get to that next level and set big goals for myself."
Now, Rozas says that she's hoping to use her internship experience to help launch her career in the youth development field after graduation, and wants to encourage others to participate in Absolutely Incredible Kid Day.
"Reach out and remind a child in your life how much they mean to you," she says. "It can make the world of difference."
To find out more about Absolutely Incredible Kid Day, visit https://campfire.org/ or email Rozas at katy.rozas@campfire.org
Want more stories like this one sent straight to your inbox every week? Sign up for our McNeese eNewsletter!
The Office of Marketing and Communications
4205 Ryan Street
Lake Charles, LA 70609
337-475-5640
communications@mcneese.edu