Engineering Professor Receives Grant to Fund New Studio
November 9, 2020 | McNeese Public Relations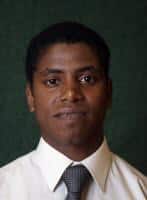 McNeese State University associate professor of civil engineering Dr. Ahmed Abdel-Mohti has received a $140,000 grant from the Precast/Prestressed Concrete Institute (PCI) Foundation to establish a PCI Studio at McNeese.
McNeese is one of only two institutions to receive the nationally competitive grant in this cycle. The grant is the result of two years of effort by Abdel-Mohti, who learned about the PCI Foundation's mission – to fund studios at select universities in order to integrate curriculum about prestressed concrete design, fabrication and construction – at a PCI seminar.
"I thought McNeese would be a good fit for this program due to the local petrochemical industry, as well as the presence of precast and prestressed concrete contractors in the local area," he says. "Having this studio would be a good opportunity for our students to receive both knowledge and hands-on experience working with precast concrete as an alternative material in construction and would give them access to additional job opportunities that exist in Southwest Louisiana."
Precast concrete is unique in that it is developed in a controlled environment, giving greater design flexibility and improving construction times. Working with local industry partners Alfred Miller Contracting and Dunham Price and Tindall Corp., Abdel-Mohti created a proposal focusing on precast concrete's use in petrochemical industry, specifically, its improved blast resistance when compared to other traditional construction materials.
"PCI wants to see something different in every studio it funds. Some universities focus more on architecture or construction, but we wanted to focus more on civil engineering and blast resistance due to the demands of the local industry," he says.
Once the curriculum is introduced into the civil engineering concentration, Abdel-Mohti says that students will not only learn the unique guidelines for working with precast concrete, they'll also have the opportunity to tour plants and attend guest lectures, thanks to industry partners. The funds will also be used to create a new space on campus for students to develop their projects. Additionally, students will be able to go to the PCI Convention every year to present their research and interact with their peers and PCI Foundation and industry personnel.
Ted Thompson, an engineering visiting lecturer, will handle the business aspect of the studio while Dr. Dimitrios Dermisis, associate professor of civil engineering, and Dr. Firouz Rosti, assistant professor of civil engineering, will work with their students involved in the project.
"This program can go beyond civil engineers and include students involved in the construction management degree concentration," Abdel-Mohti says. "Since there are very few PCI studios across the country, this will really make our engineering and construction management students stand out when they begin pursuing careers after graduation."
Abdel-Mohti received his doctorate from the University of Nevada – Reno and has been teaching at McNeese since 2017. He has almost 20 years of experience in academia and structural engineering and was the recipient of the 2019 Faculty Excellence Award.
Want more stories like this one sent straight to your inbox every week? Sign up for our McNeese eNewsletter!
The Office of Marketing and Communications
4205 Ryan Street
Lake Charles, LA 70609
337-475-5640
communications@mcneese.edu