McNeese Professor to Share Father's Heroic Story at Kristallnacht Commemoration
November 5, 2020 | McNeese Public Relations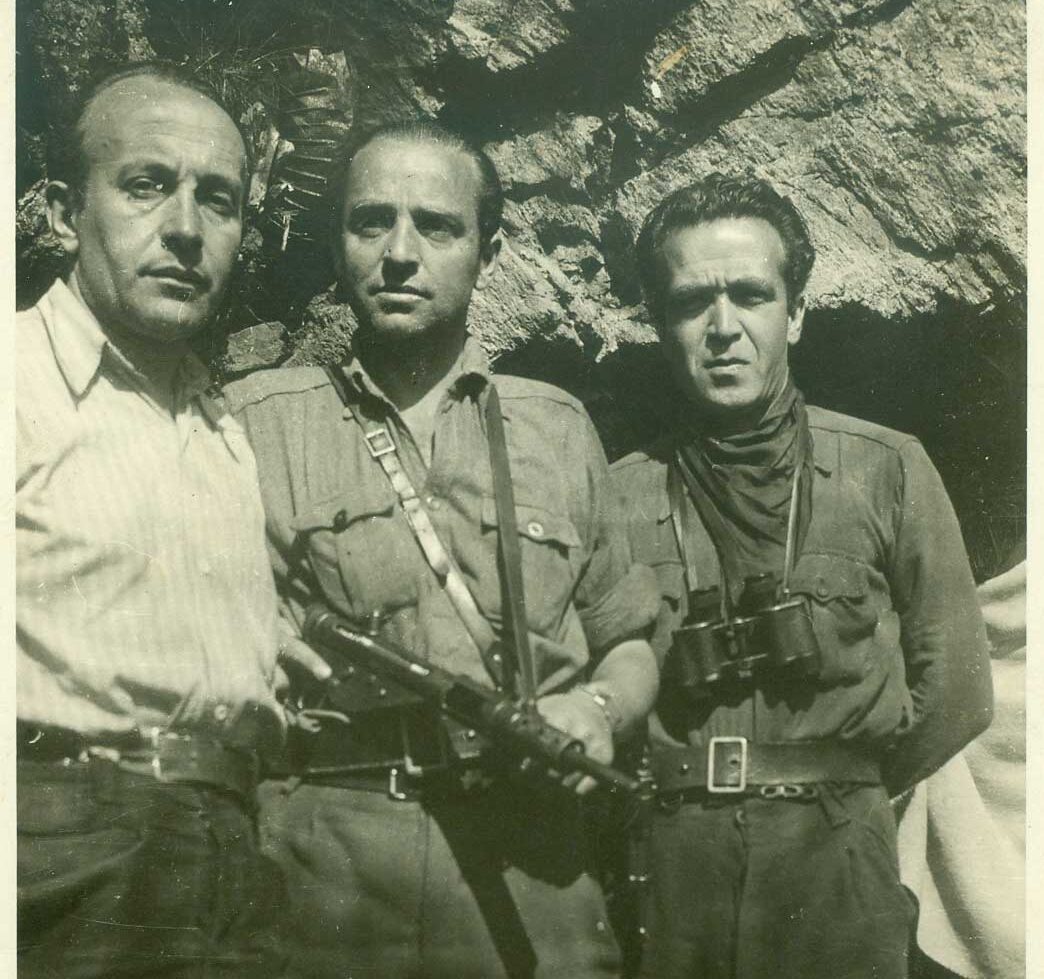 McNeese State University professor of biological science Dr. Mark L. Wygoda will be the guest speaker for a virtual Kristallnacht Commemoration hosted by the Florida Holocaust Museum in St. Petersburg at 5:30 p.m. on Monday, Nov. 9.
Wygoda's 35-minute presentation will recount the experiences of his father, Hermann Wygoda, a German-born Polish Jew who fought to resist and undermine the Nazis during World War II. Beginning as a smuggler to the Warsaw ghetto, Hermann worked undercover for a German business in Berlin before becoming the commander of an Italian assault brigade and later an entire division, where he planned and directed attacks, negotiated prisoner exchanges and helped liberate the city of Savona. After the war he received decorations from three nations, including an American Bronze Star for valor in combat by United States General Mark Clark.
"You don't hear much about Jewish resistance during the Holocaust and there were people who were able to resist," Wygoda says. "Telling my father's story is a way of bringing that aspect of the Holocaust to the forefront."
Wygoda's lecture is based on his father's autobiography, "In the Shadow of the Swastika," which his father initially wrote as a journal in the mountains of northern Italy before the end of the war. Wygoda edited and published the book with the University of Illinois Press after his father's death. The presentation will feature images throughout, which, Wygoda says, are safe for all audiences.
"When people hear about the Holocaust, they associate it with gruesome pictures and experiences, but the focus of my presentation is on my father and the heroic things that he did. I speak at schools, churches, synagogues and civic clubs – the presentation is definitely safe for children.
"I'm thrilled to do this presentation," he adds. "I've been doing presentations like this one for 25 years across the country, though this is the first one I'm doing virtually."
The event is open free to the public and will be live streamed on the Museum's Facebook page, which can be viewed at www.facebook.com/TheFHM. Viewers do not need to have a Facebook account or be logged into their Facebook accounts to attend. A Q&A will follow the presentation and viewers will be able to submit questions through the chat function.
"In the Shadow of the Swastika" can be found at the University of Illinois Press and other major booksellers.
Want more stories like this one sent straight to your inbox every week? Sign up for our McNeese eNewsletter!
The Office of Marketing and Communications
4205 Ryan Street
Lake Charles, LA 70609
337-475-5640
communications@mcneese.edu