Changing Lives Through Student Mentoring
August 3, 2018 | McNeese Public Relations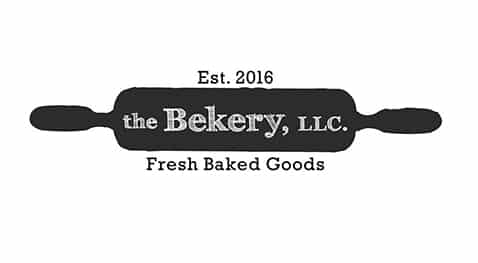 College students often have a hard time deciding about a career after graduation. Some may have a certain field they wish to work in while others only have an idea of the type of work they want to do. Family members and professors can be a source of guidance for students, but it is a mentor that usual has the most impact.
Knowing the value of a mentor, Dr. Mitchell Adrian, management professor at McNeese State University, created a mentor match program for his innovative management class.
"I wanted my students to think about their career before they graduated," said Dr. Adrian, now provost and vice president for academic affairs and enrollment management. "Pairing students with a mentor was my way of helping them think about the future and give them an opportunity to make a lasting connection with someone in their field of interest."
Students were asked to turn in a short biography and a resume that would help with the matching process. As Dr. Adrian began matching students and mentors, one of the biographies stood out among the others.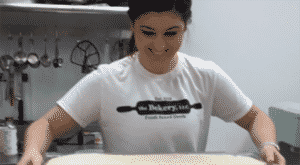 Rebekah Hoffpauir, a business management major, wanted to own a bakery. Rebekah was paired with small business owner Melisa McMillian Adrian.
"When someone is passionate about a goal, it is easy to listen to them," said Melisa. "It was easy to listen to Rebekah talk about her dream, but she still had a lot to learn about what it takes to own a business."
Melisa gave Rebekah a budget and asked her to figure out how much money it cost to bake a single cake.
"I wanted her to know the cost of production and then determine if this was something that would be profitable for her," explained Melisa.
So, Rebekah baked a cake each week for "Cake Tuesday" at Melisa's business, where customers enjoyed a sweet treat. This experience provided Rebekah with valuable feedback about customer likes and dislikes of her products.
"One of the things I learned from Melisa is that the key to running a small business is to build relationships with people," said Rebekah. "Having 'Cake Tuesday' gave me an opportunity to do that with many of her customers."
Rebekah graduated from McNeese in May 2015 but she continued providing cakes for Melisa's business. Soon, Melisa's customers reached out to Rebekah directly for their own cakes. Rebekah quickly outgrew her kitchen at home.
"Once I started building a customer base and began taking orders I knew I was ready to find a place to call my own," she said.
In October 2016, Rebekah's dream came true when she opened The Bekery, a French-inspired bakery in Lake Charles.
"I can't remember ever wanting to do anything else but open my own bakery," said Rebekah. "I'm so thankful that I wake up every day to do a job that I love."
Melisa said seeing Rebekah succeed is the best reward as a mentor. "I am so excited for her. It's so gratifying to watch someone else fulfill their dreams and create their own path. I had many great mentors and I'm happy I was able to pay it forward and share my experience with Rebekah."
"Being a part of the innovative management class at McNeese and working with Melisa prepared me to be a business owner before I even had a business," Rebekah said. "I am so happy I had the chance to start building my business while baking for Melisa's office and I'm thankful that many of her customers are now mine as well."
She still provides a cake each week for Melisa's office.
Want more stories like this one sent straight to your inbox every week? Sign up for our McNeese eNewsletter!
The Office of Public Relations and University Events
4205 Ryan Street
Lake Charles, LA 70609
337-475-5640
publicrelations@mcneese.edu