2020 Fall Honor Graduates
January 5, 2021 | McNeese Public Relations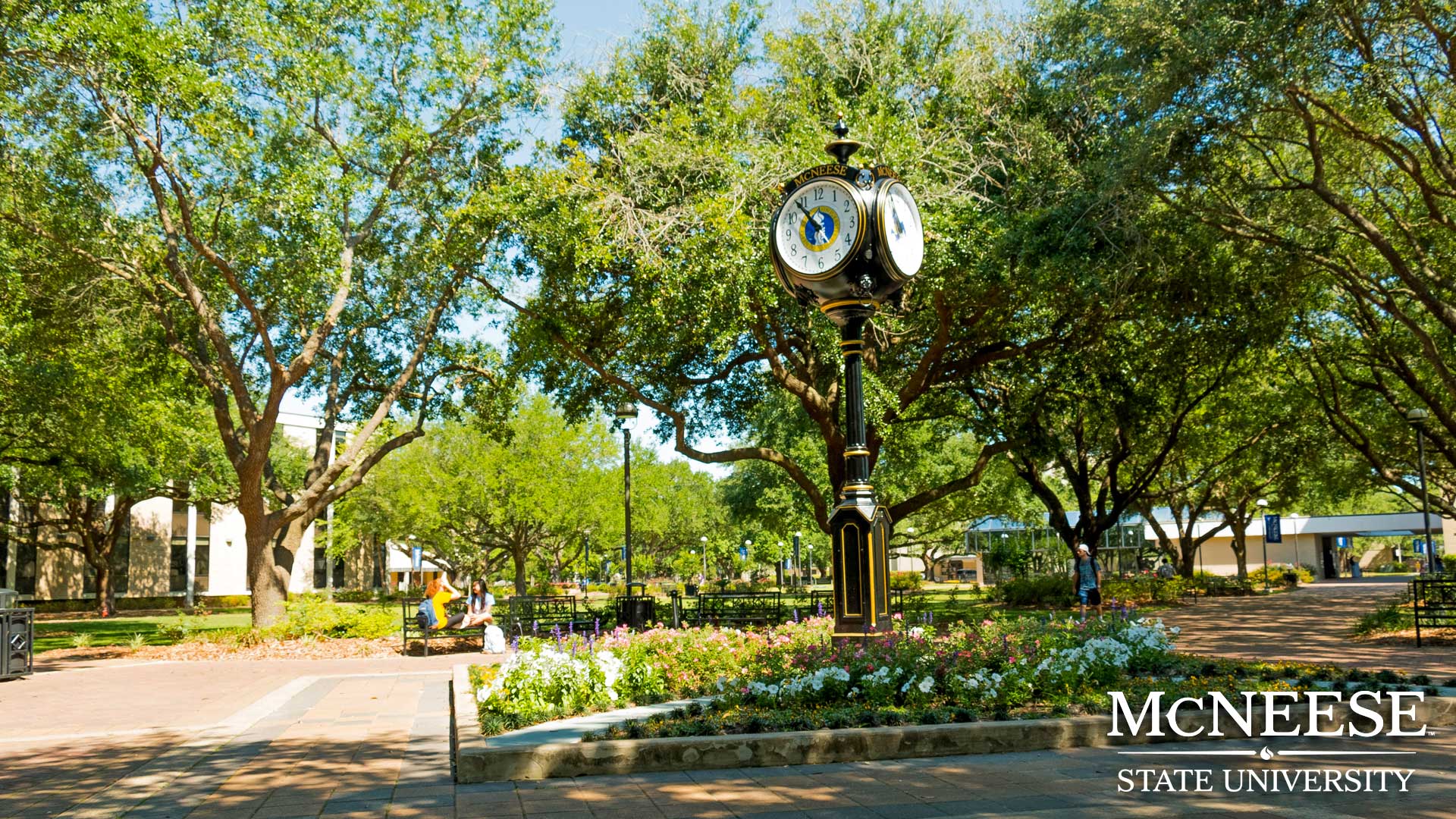 Twenty McNeese State University students received the Summa Cum Laude (3.90-4.00) designation in fall commencement ceremonies held Dec. 17-19 in Burton Coliseum.
Six students were recognized for earning a 4.0 GPA throughout their college careers:
Joel Alexander Brabham, Oakdale, liberal studies; Jude Nicholas Brabham, Oakdale, liberal studies; Tabitha Rose Buford, Longville, mathematical sciences; Arsid Cerma, Lushnje, Albania, medical laboratory science; Chloe Ducote, Bullard, Texas, health and human performance; and Jillian Christine Engel, Vermilion, Ohio, mass communication.
The other honor students recognized were:
SUMMA CUM LAUDE: Dylan Barlow, Arnaudville; Hannah M. Cooley, Friendswood, Texas; Devin Cooper, Vinton; Sarah A. Edwards, Lake Charles; Emily J. Fontenot, Sulphur; William Reid Giardina, Sulphur; Elizabeth M. Golden, Conroe, Texas; Sophie C. Hacker, Lake Charles; Hattie E. Lebleu, Orange, Texas; Alec Cade McGee, Lake Charles; Savannah Maria Mere, Sulphur; Jakob E. Snyder, Lake Charles; Campbell K. Sullivan, Lake Charles; and Ashlyn D. Theriot, Lake Charles.
MAGNA CUM LAUDE (3.70-3.89): Margaret Anne Bertrand, Elton; Boedy Paul Borill, Crowley; Bristi O. Boykin, Sulphur; Callie Brooke Bufkin, Longville; Deborah Ann Castille, Lake Charles; Blaire Champagne, Morse; Jodee Leighann Crane, Silsbee, Texas; Carrie A. Crochet, Hathaway; Kaitlyn Elizabeth Darby, Sulphur; Madison B. Edwards, Lake Charles; Kenzie Paige Ellender, Lake Charles; Jacques C. Fontenot, Vidrine; Jessica Sarah Fox, Sunderland, United Kingdom; Kallie Ann Gatte, Sulphur; Chloe Noel Gilbert, Lake Charles; Macey Elise Harvey, Pine Prairie; Gregory Walter Klumpp, Lake Charles; Audi Hang Kulung, Chheskam, Nepal; Maria Juliana Medina, Bogota, Colombia; Himshree Neupane, Kathmandu, Nepal; Victoria R. O'Quinn, Lake Charles; Jose Obregon, Sallisaw, Oklahoma; Gabrielle M. Peltier, Rayne; Baylor Brice Richard, Sulphur; Suraj Rimal, Kathmandu, Nepal; Sofia San Jose Moreno, Barcelona, Spain; Ashlyn Haley Scheinost, Westlake; Hillary L. Simon, Lake Charles; Harleigh Elizabeth Smith, Sulphur; Leslie Paige Smith, DeQuincy; Anmol S. Thind, Surrey, Canada; and Sandra Whitehead, Buna, Texas.
CUM LAUDE (3.50-3.69): Pranisha Basnet, Madhyapur Thimi, Nepal; Zebulun J. Bellemin, Ball; Shelby N. Benson, Lake Charles; Bailey Jayne Bergeron, Iota; Raegan M. Borders, Lake Charles; Jacob Paul Boullion, Lake Charles; Jackson A. Carroll, Natchitoches; Mallory C. Compton, Jennings; Kane S. Deshotel, Ville Platte; Jeremy Allen Ellender, Westlake; Carla Marie Helene Ferretti, Noves, France; Andrew M. Fisher, Lake Charles; Elanea Annette Golmaryami, Welsh; Kaitlyn Alexis Hebert, Sulphur; Kinley Nicole Holmes, Sulphur; Luke  Horgan, Cork, Ireland; Hannah L. Jolivette, Iowa; Meredith Gail Maples Khan, Iowa; Morgan Denice Lambright, Buna, Texas; Michelle Doretta Langley, Lacassine; Cutter Huff Leftwich, Denton, Texas; Mackenize J. Martinez, Zwolle; Ashley Thorne Mire, Sulphur; Randi Paige Morgan, Lake Charles; Janie C. Morrison, Rayne; Dawn Nicole Nabua, Kaneohe, Hawaii; Vivian  Nemenyi, Chicago, Illinois; Hannah Renee Perkins, Lake Charles; Harlie LaNae Persing, Sulphur; Kevin D. Romero, Sulphur; Alanah Claire Theriot, Grand Lake; William Greyson Tidmore, Jennings; Jenna L. Vidrine, Mamou; and Dawna L. Wilfer, Vinton.
Want more stories like this one sent straight to your inbox every week? Sign up for our McNeese eNewsletter!
The Office of Marketing and Communications
4205 Ryan Street
Lake Charles, LA 70609
337-475-5640
communications@mcneese.edu