2017 McNeese Distinguished Alumni Recipients
October 31, 2017 | McNeese Public Relations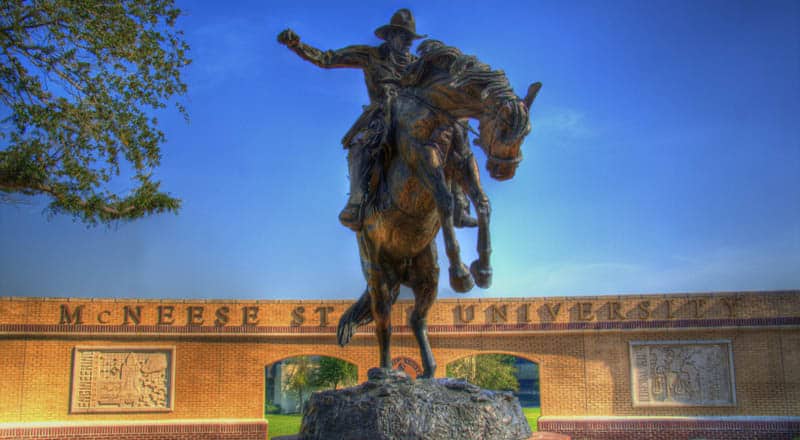 The McNeese State University Alumni Association will present its 2017 Distinguished Alumnus of the Year awards during halftime ceremonies at the Cowboys vs. the Southeastern Lions football game Saturday, Nov. 4.
The three McNeese alumni who have been named recipients are: Butch Alsandor, an award-winning sportscaster who has covered sports in Houston, Texas, for more than 20 years; Kendall "Ken" A. Broussard, a certified public accountant and co-founder of The Broussard Group, LLC in Lake Charles; and Paul W. Rainwater, a former local and state government official in Louisiana and an expert in natural disaster management and recovery through his bi-partisan work with the Louisiana Recovery Authority.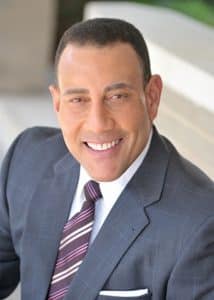 A native of Opelousas, Alsandor graduated from McNeese in 1981 with a Bachelor of Arts degree in radio and television. He attended McNeese on a football scholarship, where he lettered three years, and after graduation, he started his broadcast career at KPLC in Lake Charles.
He then moved on to WBAL in Baltimore, Md., before finding a home in Houston. From 2009 to 2013, he was sports director at KHOU (CBS), where his career gave him the opportunity to meet three U.S. Presidents and secure one-on-one interviews with Pres. George W. Bush and First Lady Michelle Obama. During the interview with the First Lady, he carried a McNeese clipboard that was prominently displayed throughout the interview.
He has more than 35 years of experience covering major sporting events that have included Super Bowls, the NBA Finals and the World Series games. The veteran broadcaster has won numerous AP awards for the Best Sportscast and Best Sports feature and was host for the award-winning Houston Chronicle High School Sports Show.
Today, he is owner of Butch Alsandor Media, which provides media consulting, motivational speaking and emceeing events in and around the Houston area. He is also a college football color analyst and play-by-play man, broadcasting games for the Southland Conference and Texas Southern University. Alsandor is on the executive committee for the Lighthouse of Houston and is a board member for the HITS Theatre.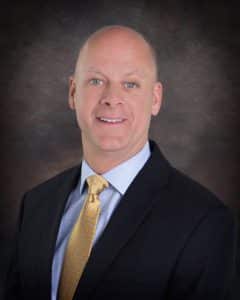 Broussard, who lives in Sulphur, received his Bachelor of Science degree in accounting from McNeese in 1986 and his Master of Professional Accounting degree from the University of Texas at Austin in 1987. He also was a track and field student-athlete at McNeese.
He is co-founder of The Broussard Group – a team of specialized health care companies, accounting services and technology management solutions providing comprehensive services for businesses managing senior care. The group is comprised of 14 companies providing health care services in nine states with over 1,000 employees.
Broussard previously worked with Ernst & Young in Houston as a senior tax accountant and then began his 25-year career as an accountant with Broussard & Company, a full service accounting firm where he has also served as tax manager, tax director and partner.
Broussard has served as chairman, treasurer and a member of the Chamber Southwest and the Southwest Louisiana Economic Development Alliance, Louisiana Society of CPAs board member and local chapter president, a board member of the Louisiana Health Care Self Insurance Fund, West Calcasieu Cameron Hospital Foundation and Calcasieu Parish Public Trust Authority, and a gubernatorial appointee to the Louisiana Tobacco Settlement Financing Corp.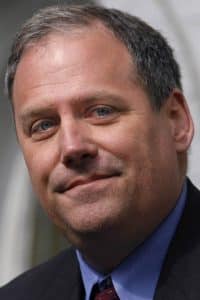 Rainwater, a native of DeQuincy, received his Bachelor of Arts degree in government in 1985 from McNeese and a Master of Arts degree in international relations from Salve Regina University in Rhode Island.
Currently, he is a consultant for Cornerstone Government Affairs, a vice president with the Sisung Securities Corp. and a partner with the disaster response/recovery firm Plexos Group. Rainwater has recently lobbied on behalf of the state of Louisiana after the floods of 2016 and is doing work in Texas and Puerto Rico.
He served as chief of staff, commissioner of administration and executive director of the Louisiana Recovery Authority – the state agency charged with allocating federal recovery funds in the wake of Hurricanes Katrina and Rita – to Gov. Bobby Jindal from 2008-2014. Rainwater left the Jindal administration in 2014 to open his lobbying firm in Baton Rouge – Rainwater Consulting, LLC.
Additionally, Rainwater served a couple of years in a senior position under Gov. Kathleen Blanco in the LRA, which was created after Katrina and Rita, and as chief of operations in the Washington, D.C., office for then U.S. Sen. Mary Landrieu. He also worked as chief administrative officer for the city of Lake Charles.
Additionally, Rainwater had a dual career as an Army officer in the U.S. Army Reserves and the Louisiana Army National Guard, retiring in 2015 as an Army Colonel.
In his military role, Rainwater served in Operation Enduring Freedom and Operation Iraq Freedom as a finance officer, civil affairs plans officer and as the deputy adjutant general for the theater of operations during Operation Iraqi Freedom. He received numerous awards and medals including the Bronze Star.
The Office of Public Relations and University Events
4205 Ryan Street
Lake Charles, LA 70609
337-475-5640
publicrelations@mcneese.edu