October 31, 2017 | McNeese Public Relations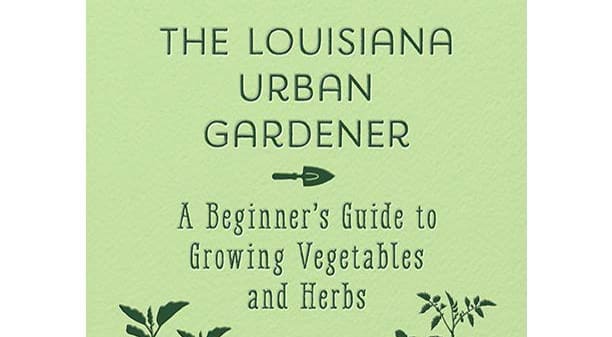 Dr. Kathryn Fontenot, assistant professor and vegetable extension specialist with the Louisiana State University Agriculture Center's School of Plant, Environmental and Soil Sciences, will present a lecture titled "Late Winter and Early Spring Vegetable Garden Must Do's" at 3 p.m. Monday, Nov. 6, in the McNeese State University SEED Center as part of the 2017 Fall Sage Series.
Fontenot's lecture examines best practices for beginning and sustaining a successful home garden in an urban environment. She will also offer tips on testing and preparing soil, what to purchase from local garden centers and basic strategies to produce a thriving crop.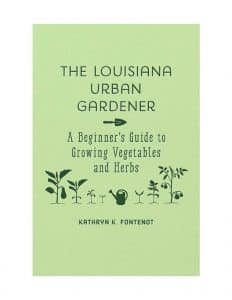 Her observations on best practices can also be found in her book, " The Louisiana Urban Gardener: A Beginner's Guide to Growing Vegetables and Herbs," where she details season-by-season instructions on what to plant and when to harvest and provides an appendix on Louisiana gardens to visit for inspiration.
Fontenot earned her Bachelor of Science in psychology and her Master of Science and doctorate degrees in horticulture all from LSU and currently serves as secretary for both the Louisiana Fruit and Vegetable Growers Associations.
Lectures are open to the public and cost is $59 for the series. For more information or to register, call 337-475-5616 or visit www.mcneese.edu/leisure.
Persons needing accommodations as provided by the Americans with Disabilities Act should contact the ADA Coordinator at 337-475-5428, voice; 337-475-5960, fax; 337-562-4227, TDD/TTY, hearing impaired; or by email at cdo@mcneese.edu.
The Office of Public Relations and University Events
4205 Ryan Street
Lake Charles, LA 70609
337-475-5640
publicrelations@mcneese.edu