Circle 7 Program Promotes Career Development
February 28, 2022 | McNeese Public Relations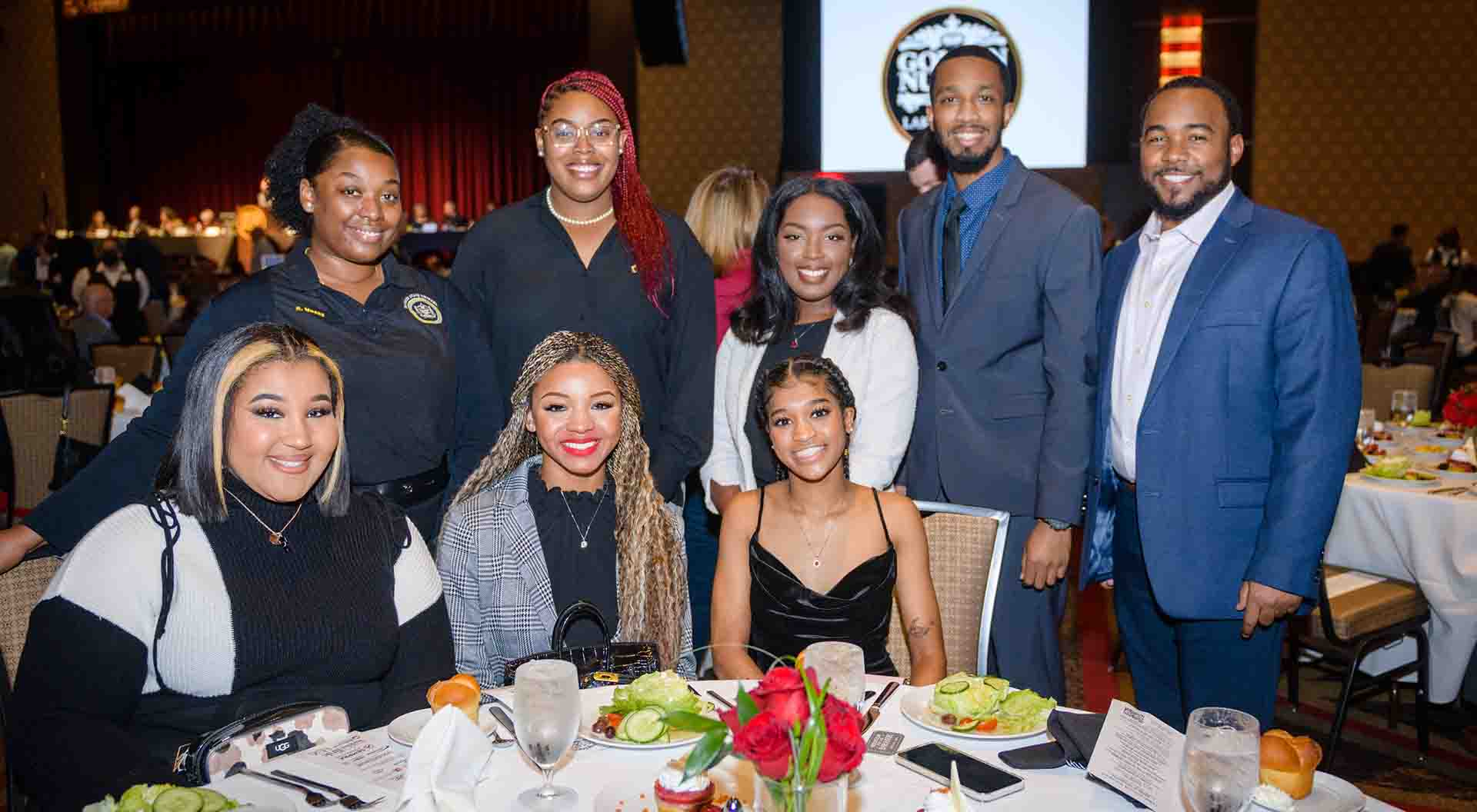 Eleven McNeese students are participating in a new on-campus program aimed at providing personal and career development. The Circle 7 initiative is led by Eric Cormier, vice president of policy and strategic development at the Southwest Louisiana Economic Development Alliance/Chamber SWLA.
"Willie King, a successful and influential Lake Charles businessman, taught me the idea," Cormier explained. "He has seven people in his life who have been associated with him for decades and they support his success."
Cormier, a McNeese alumnus, noted that McNeese President Dr. Daryl Burckel along with Dr. Mitchell Adrian, professor of management and special adviser to the president, were instrumental in developing the program. "They approached me about assisting with a project to seek out creative ways to provide more support for McNeese students that can lead to internships and future employment," Cormier said.
Using his own professional network, and through his access to Chamber members, Cormier is giving participants the chance to meet government, business and community leaders. The SWLA Alliance/Chamber SWLA is located inside the SEED Center on the McNeese campus. McNeese is the only university in the state with a Chamber of Commerce located on its campus.
"We want our students in Circle 7 to learn how to excel in workspaces that will be challenging when they graduate. We are introducing the students to people who model the professional skills needed in today's fast changing environment and we want them to develop a group of seven people who will be close to them the rest of their lives," Cormier said.
The professional skills Cormier is familiarizing the students with include understanding decision making, office culture, financial matters and management styles. The students in the first cohort come from a variety of majors.
"These students are supporting each other and they will help other members of our McNeese family," Cormier said. "McNeese was life changing for me and my family and I believe that it is important for alumni to pay it forward."
For more information on the Circle 7 program, contact Cormier at 337-526-0081 or ecormier2@mcneese.edu.
Want more stories like this one sent straight to your inbox every week? Sign up for our McNeese eNewsletter!
The Office of Marketing and Communications
4205 Ryan Street
Lake Charles, LA 70609
337-475-5640
communications@mcneese.edu