Spring SAGE Series Presents "The 'Baby Dolls': Breaking the Race and Gender Barriers of the New Orleans Mardi Gras Tradition."
February 11, 2021 | McNeese Public Relations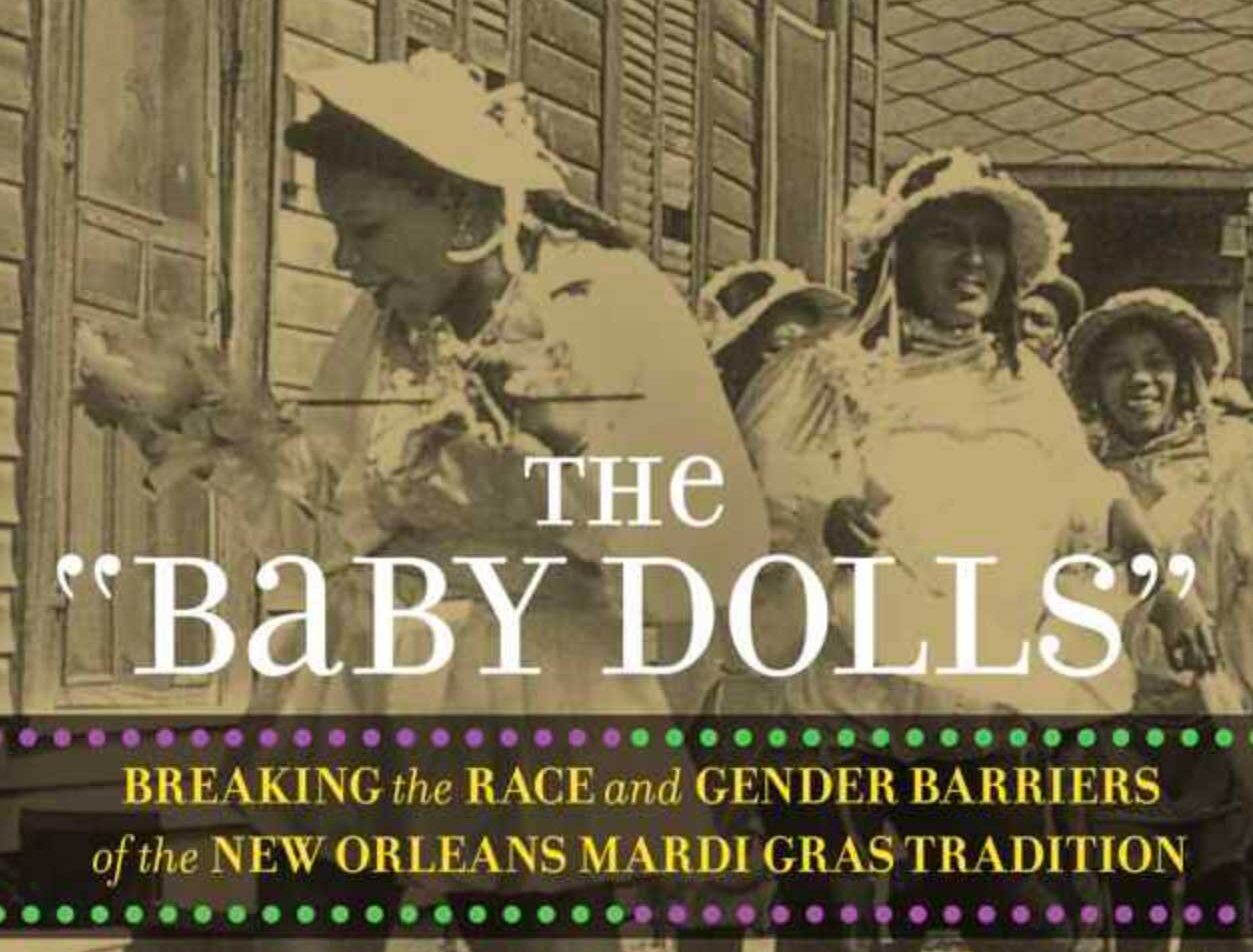 McNeese State University's 2021 Spring SAGE series will present a taped lecture by Dr. Kim Vaz-Deville titled "The 'Baby Dolls': Breaking the Race and Gender Barriers of the New Orleans Mardi Gras Tradition." The presentation will be available to watch at 8 a.m., 2 p.m. and 8 p.m. daily, Feb. 12-19, on the Calcasieu Government Channel (C-GOV).
Based on her 2013 book of the same title, Vaz-Deville's lecture follows one of the first women's organizations to "mask" in a Mardi Gras parade, the "Million Dollar Baby Dolls," and explores how this redefined the New Orleans carnival tradition.
Formed around 1912, the Baby Dolls began as an organization for African American women working in New Orleans' Storyville red-light district who used the profits from their work to don provocative costumes on Mardi Gras as a means of empowerment. These "raddy-walking, shake-dancing, cigar-smoking, money-flinging" ladies not only strutted their way into a predominantly male tradition, they also helped shape the sound of jazz in the city, introducing new dance steps and sponsoring live jazz bands in New Orleans' dance halls and honky-tonks.
Vaz-Deville's lecture follows the Baby Doll phenomenon through 100 years of photos, articles and interviews to celebrate this organization's crucial and long-lasting contributions to Louisiana's cultural history.
Vaz-Deville is a professor of counselor education at Xavier University of Louisiana in New Orleans. She received her bachelor's and master's degrees from Tulane University and her doctorate in educational psychology from Indiana University in Bloomington. She is also author of the anthology, "Walking Raddy: The Baby Dolls of New Orleans" (2018), and is the co-curator of the exhibit "Mystery in Motion: African American Masking and Spirituality in Mardi Gras" at the Louisiana State Museum in New Orleans, which opens Feb. 13.
For more information, call 337-475-5616.
Want more stories like this one sent straight to your inbox every week? Sign up for our McNeese eNewsletter!
The Office of Marketing and Communications
4205 Ryan Street
Lake Charles, LA 70609
337-475-5640
communications@mcneese.edu