Two McNeese Political Science Students Receive Internships with U.S. Senator
November 22, 2019 | McNeese Public Relations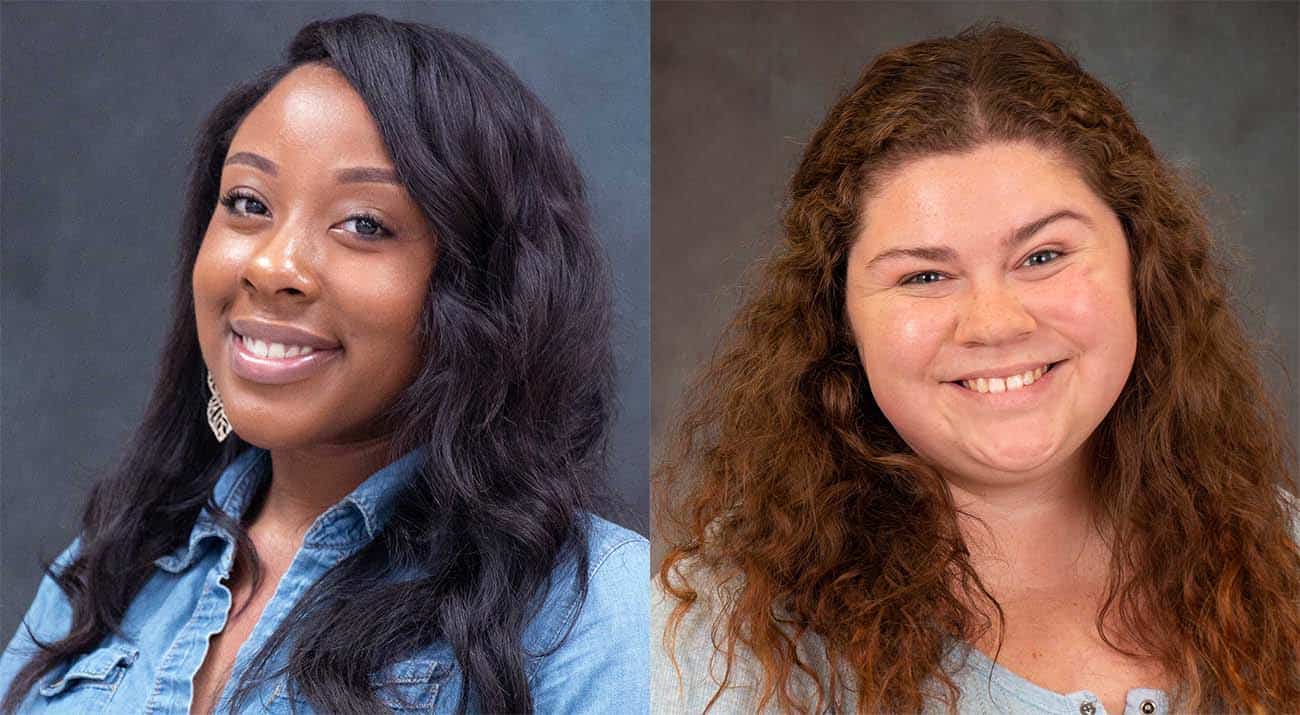 Two Lake Charles senior political science students, Alexys Peron and Allie Williams, have been selected for the spring 2020 Congressional Internship Program for U.S. Senator Bill Cassidy from Louisiana.
As interns, Peron and Williams will travel to Washington, D.C., for the spring 2020 semester, where they have the opportunity to learn about the federal government and public policy while working with Cassidy's staff on a range of legislative projects. They will also have the chance to conduct legislative research, attend congressional committee hearings and respond to constituent requests.
Their selection for the internship is in part the result of Senator Cassidy's townhall meeting held earlier this year at McNeese. Peron and Williams were among the many students who attended the town hall hosted by the College of Liberal Arts.
"The initial discussion of internships was introduced by Sen. Cassidy himself as he shared his own experience as an intern with the students," says Dr. Diane Verrill, assistant professor of political science. "I have been a strong supporter of internships for more than 20 years as a corporate executive and later as a faculty member, and about 20 of our students expressed an interest in the internship following the town hall meeting."
Verrill networked with staff from the senator's office immediately following the town hall to find out more about opportunities available to students. Since Peron and Williams are both seniors and would only have one opportunity to apply for the internship before graduation, Verrill personally worked with both students on their cover letters and resumes. Two days after submitting their applications, both students received interview requests. Verrill then helped them prepare for potential interview questions.
Peron and Williams were surprised in Verrill's class by McNeese President Dr. Daryl Burckel, Dr. Adrian Mitchell, provost and vice president for academic affairs and enrollment management, and Dr. Greg Clark, social science department chair, with the announcement that they had been selected for the internship.
"I'm incredibly thankful and excited for this opportunity," says Williams. "I know that this program is going give me the experience I need and will point me in a more specific direction for my future career goals."
"I am so excited for this new journey," Peron says. "I believe that I not only will learn from our nation's lawmakers, but also from my fellow intern peers as well. I'm so grateful that I was chosen for this opportunity, it is truly an honor to me and my family. I'm ready to get to work in Washington, D.C. I know it will be one to remember!"
According to College of Liberal Arts dean Dr. Michael Buckles, Peron's and William's selection exemplifies McNeese's motto of changing lives through excellence with a personal touch and demonstrates how faculty support at McNeese gives students a competitive edge.
"Since coming to McNeese, Dr. Verrill has hit the ground running, spending a considerable amount of time seeking these opportunities for our students," he says. "I am quite proud of the work she is doing and I am equally proud of Allie and Alexys for the hard work they have put in to get to this point. It is an honor that Sen. Cassidy's office selected Allie and Alexys and we look forward to what is in store for them as interns."
Want more stories like this one sent straight to your inbox every week? Sign up for our McNeese eNewsletter!
The Office of Marketing and Communications
4205 Ryan Street
Lake Charles, LA 70609
337-475-5640
communications@mcneese.edu