The Economic Impact of McNeese State University 
July 26, 2023 | McNeese Public Relations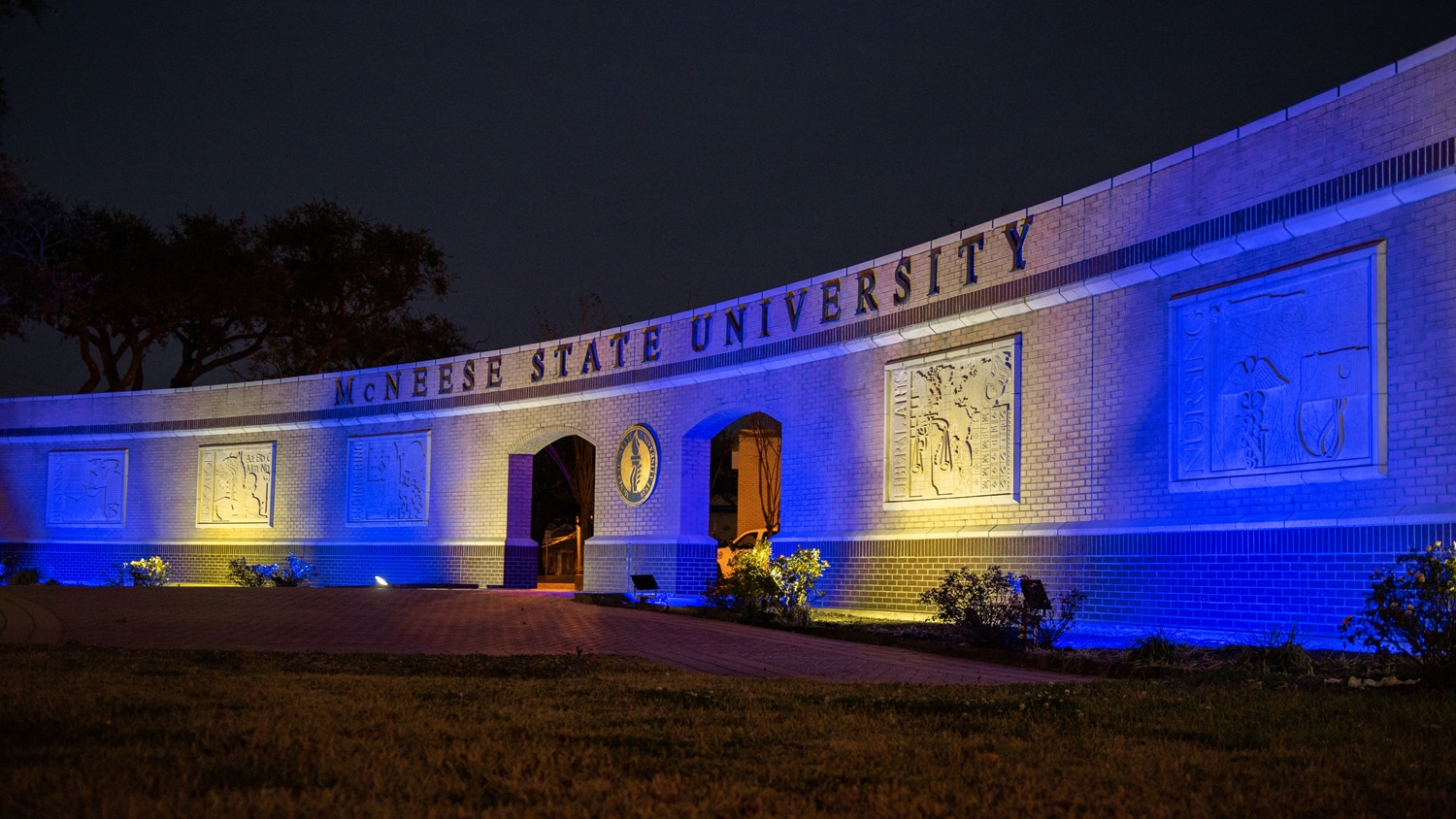 McNeese State University impacts Southwest Louisiana every day. According to a recent economic impact report, McNeese contributed $614 million in total income to the region in fiscal year 2021-22.
In addition to educating the local workforce, McNeese adds to the economy through operations, construction, visitor and student spending, and the income and spending of McNeese alumni.
"McNeese State University has been an integral part of the economic and social infrastructure of Southwest Louisiana since its inception in 1939," said Dr. Daryl Burckel, McNeese president. "The annual economic impact of McNeese on our region is substantial and vital to our region's economy and culture as described in this report."
Lightcast, a global leader in labor market analytics, conducted the economic impact analysis for McNeese that measures how an educational institution affects the local economy. Lightcast has more than 20 years of experience and has conducted more than 2,800 studies.
This analysis shows that in fiscal year 2021-22 operations, construction, entrepreneurial and visitor and student spending of McNeese, together with volunteerism and the enhanced productivity of its alumni, generated $614 million in added income for the Southwest Louisiana regional economy. This is equal to approximately 2.1% of the total gross regional product of the Southwest Louisiana region. For perspective, this means that one out of every 43 jobs in the Southwest Louisiana region is supported by the activities of McNeese and its students.
McNeese employs 798 full-time and part-time faculty and staff. Many employees use their paychecks in the region on groceries, mortgage and rent payments, dining out and other household expenses. This contributed $47.6 million to the Southwest Louisiana economy, according to the report. Improvements on the McNeese campus, including construction for additional capacities and maintenance on current facilities, added $14.5 million to the local economy.
"We are proud that McNeese is the hub of economic activity for Southwest Louisiana and our state. The fact that this data evaluated the impact we had in 2021 and 2022, while we were still in the major stages of rebuilding from the events of 2020 and 2021, is very impressive," explained Dr. Chip LeMieux, McNeese provost and vice president for academic affairs and enrollment management.
McNeese students added $10.6 million to the regional economy. Students spend money on more than books, including food, entertainment, clothing and fuel for vehicles. Visitors to McNeese added approximately $4.3 million to the Southwest Louisiana economy. Fans come for athletic events and parents and families come to bring their students to the university. They spend money at hotels, restaurants, gas stations and other regional businesses.
McNeese alumni work in nearly every sector of the Southwest Louisiana economy. The impact on the region of former McNeese students currently employed amounted to $532.9 million.
"Our mission to educate and prepare our students to enter our regional and state labor markets, in their fields of study, is critical to the on-going success of our economy," Burckel said.
According to the economic impact report, McNeese creates an exceptional environment that fosters innovation and entrepreneurship, evidenced by the number of start-up companies created because of the university. The start-up companies generated $4.1 million in added income for the Southwest Louisiana region economy during fiscal year 2021-2022.
Want more stories like this one sent straight to your inbox every week? Sign up for our McNeese eNewsletter!
The Office of Marketing and Communications
4205 Ryan Street
Lake Charles, LA 70609
337-475-5640
communications@mcneese.edu