McNeese Students Develop Involve U App for College Students
March 9, 2018 | McNeese Public Relations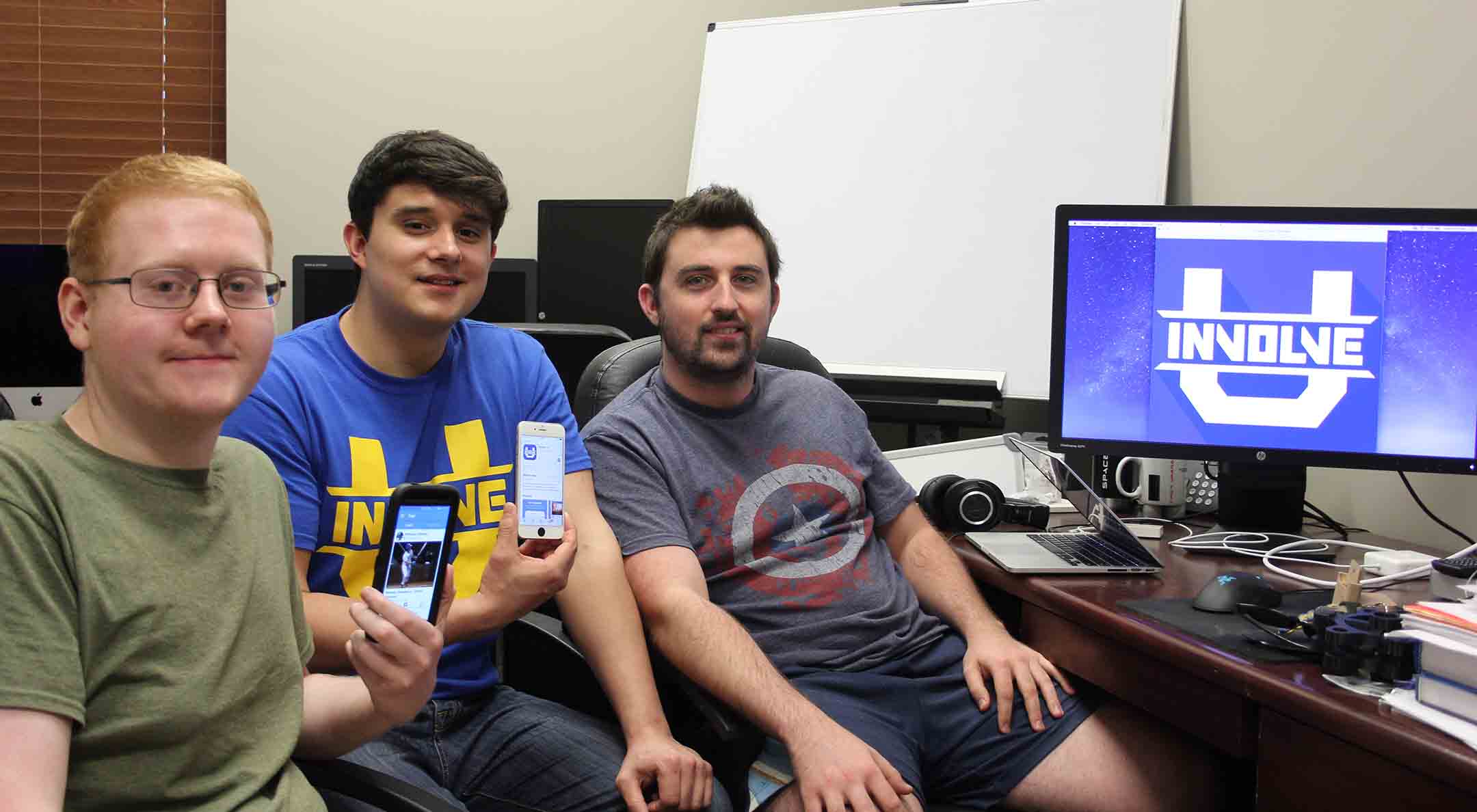 College can be one of the best times of a student's life, but it is also one of immense stress. Between classes, homework, part-time jobs and other commitments, students are encouraged to be involved with campus organizations—a time to relax and connect with their peers. However, keeping up with so many groups and events can be a challenge all its own.
Aaron Myers, a McNeese State University business senior, has been president of Student Life Coalition, Greek Unity Board and Kappa Alpha fraternity. In each of these roles, he has received feedback from multiple students who have all missed a campus event because they did not know about it. Myers wanted to change this and started looking for a new and improved way of communicating with students.
"I really wanted to find a way to promote campus events outside of using Facebook," says Myers. "I saw that our campus had a need that goes beyond what we can do with social media."
He began searching for available programs that would offer one common space for all campus organizations to share their events with students. After multiple attempts, he came up with OrgSync, but the platform still limited the reach ability that Myers was looking for.
"I wanted to bring something innovative to McNeese, and finally at around three o'clock one morning, I came up with an idea," says Myers.
His vision became Involve U – a smart phone app that acts as a social media site specifically for campus events of student organizations at a single college campus. He contacted his friend and fraternity brother, Garrett Benoit, a recent McNeese computer science graduate, to help his idea come to life.
Myers and Benoit added mutual friends, computer science seniors, Chris Darbonne and Taylor Venissat, to help develop the business and software for the app. As a team, they entered the fourth annual SEED Center Business Pitch Competition at McNeese and took home first place for their idea in the college/university category. As first place winners, they won $2,500 to help start their business.
How is the Involve U app different from Facebook? Facebook advertisements are not always in a user's location, but Involve U offers events and advertisements in a specific geographic area, says Benoit.
Benoit hopes that this platform will be beneficial to all student groups, but especially those lesser known with smaller budgets. "For those student organizations that do not have funds for advertising, Involve U fills in the gap between the group, its members and the rest of campus," says Benoit.
Involve U currently has over 30 organizations and six businesses using the app. The team is working on a business portal website and looking at ways app users can stay up to date and share events and promotions with their friends.
As Involve U continues to grow, Benoit, as one of the main app developers, wants to maintain an open line of communication with the student body.
"We're always looking for feedback, whether it's negative or positive. We want to know what students think," Benoit says. "Involve U wants to stay connected with students so they feel comfortable telling us what features they want and don't want on the app."
All users are encouraged to reach out to Involve U with their feedback by email at involveunation@gmail.com.
Want more stories like this one sent straight to your inbox every week? Sign up for our McNeese eNewsletter!
The Office of Marketing and Communications
4205 Ryan Street
Lake Charles, LA 70609
337-475-5640
communications@mcneese.edu