McNeese Student Interns at Goldman Sachs
September 19, 2023 | McNeese Public Relations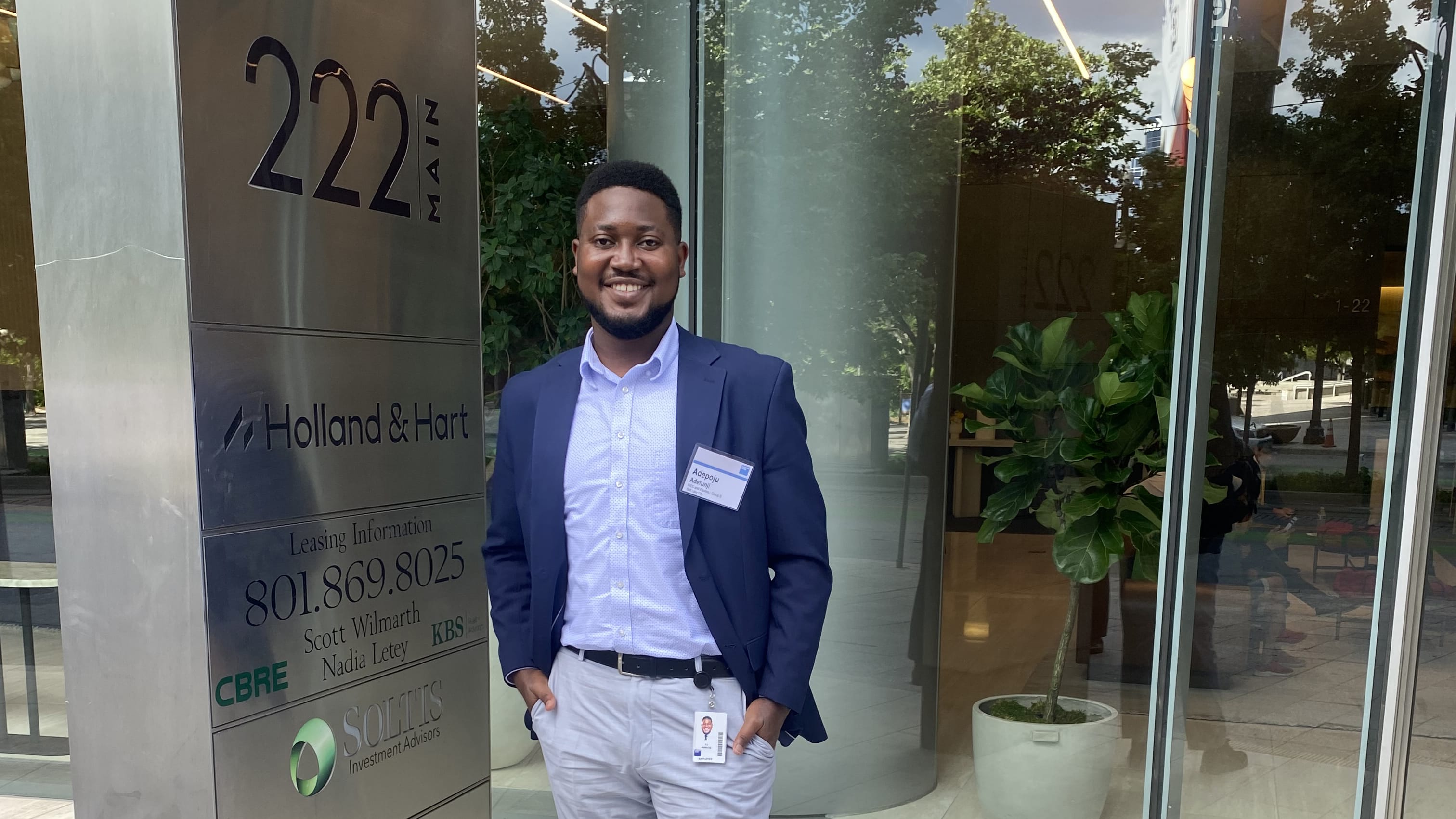 McNeese State University senior, Adepoju "PJ" Adetunji, from Nigeria, worked for Goldman Sachs & Co. this summer in Salt Lake City, Utah.
Adetunji is a finance major in McNeese's College of Business.
"I grew up loving mathematics and mental calculations," he said. "After being a store manager for three years, I knew I wanted to study finance."
During his internship, Adetunji enjoyed meeting people from around the world and expanding his knowledge about the market. He also learned the importance of self-promotion.
"Most times I downplay some of my achievements," Adetunji explained. "But I learned the power of intentional personal advertisement in a humble manner is important."
Adetunji used calculations on bonds, knowledge he gained at McNeese, every day of the internship, and he learned about other investments on the job.
Born and raised inside a university in Nigeria, Adetunji chose McNeese because it reminded him of home and he has found a new home here. He says McNeese has helped him meet many different people and his friends have helped and motivated him.
"The faculty and staff of the College of Business have made a difference in my life," he said. "Also, this includes the staff in Student Central, where I work part time."
Adetunji advises students to apply to all available internships because the worst that can happen is a rejection letter, but the best that can happen is a big opportunity. He is hoping for a job offer from Goldman Sachs & Co. to work for them full time.
For students who are considering majoring in finance, Adetunji says there are hundreds of opportunities in finance.
"There will always be a function or department that interests you in finance," he said. 
Become a McNeese State University Cowboy! The application is open at www.mcneese.edu. 
Want more stories like this one sent straight to your inbox every week? Sign up for our McNeese eNewsletter!
The Office of Marketing and Communications
4205 Ryan Street
Lake Charles, LA 70609
337-475-5640
communications@mcneese.edu