McNeese Opens Cowboy Closet
September 14, 2022 | McNeese Public Relations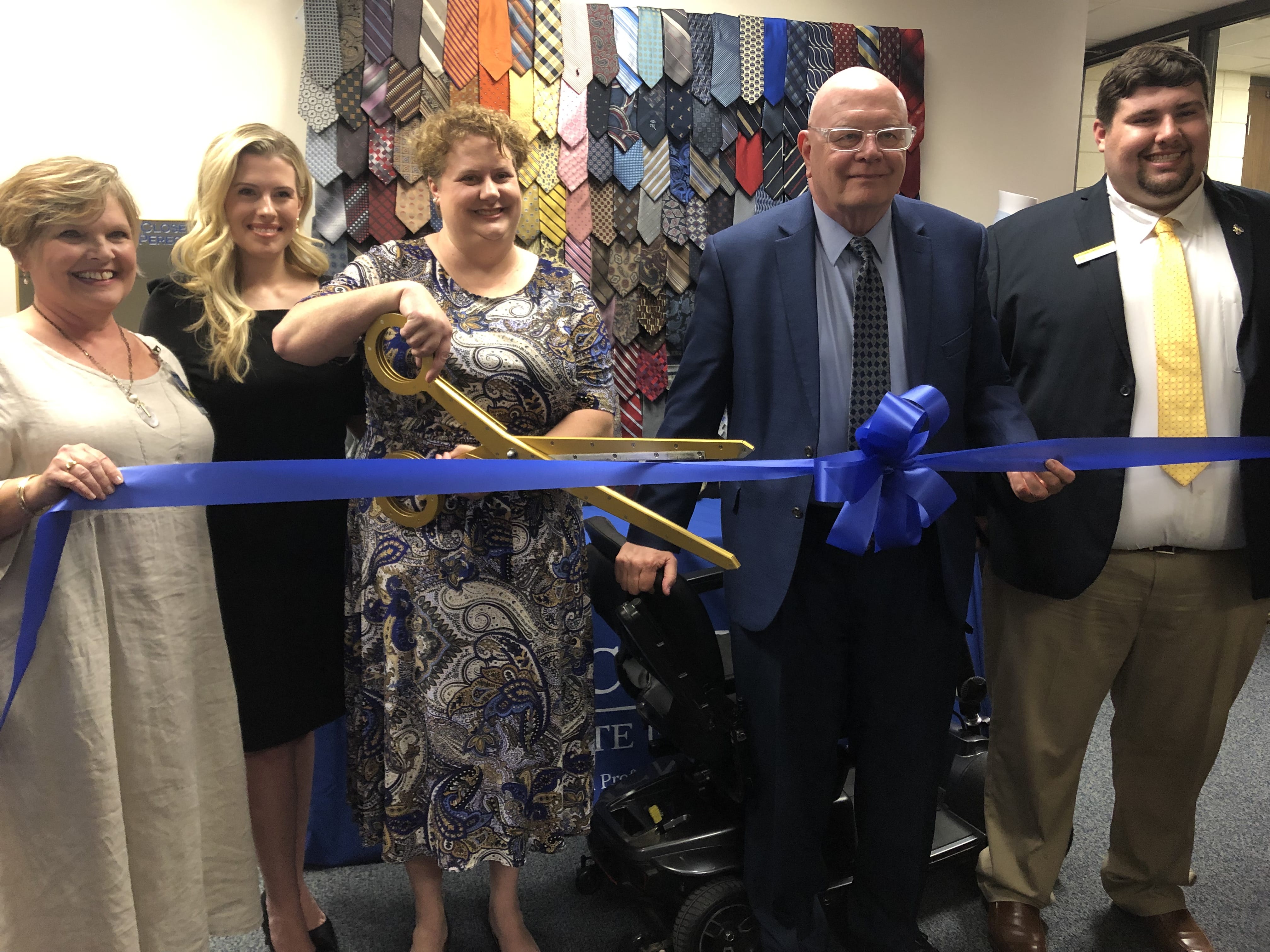 The Cowboy Closet at McNeese State University is open and supporting students by alleviating financial barriers of professional clothing for interviews, internships and professional development activities.

Andrea Burton, director of career and professional development services, approached the Student Government Association (SGA) with an idea to help students obtain professional dress. Sarah Stafford, the 2021-2022 SGA president, and her administration were already thinking about how to help.

"We saw the inequities students may have when entering the workforce or going in for an interview if they do not have access to professional clothes," Stafford said.

After several meetings with the McNeese Career Center, the Burton College of Education and the SGA executive team, the SGA provided over $8,000 in startup cost.

"Professional attire is important so students can project a confident, prepared and professional image as they embark on their careers," explained Morgan Turpin, internship director for the College of Business.

When it's time to attend an internship or career fair, students need more than a great resume. Dressing professionally when approaching an employer makes a positive first impression and shows that the student is serious about the career opportunities presented.

Students can make an appointment for a one-on-one consultation with a staff member in the boutique-style space. The Closet provides gently used suits, scrubs, McNeese polo shirts, shoes, slacks, button down shirts, blouses, dresses, belts, ties and outerwear for students. The Closet is open to all McNeese students and is housed in the Burton Business Center, Room 211B.

"We have built this to be a long-lasting legacy of what we've known students to need. Every year we will have clothing drives and make sure students' needs are met," said Burton.

The Closet staff are still accepting monetary donations for display stands, cleaning supplies and cameras. Sponsorships are available for a dressing room mirror, garment bags, tie rack, jewelry rack and a table covering. There are several ways to make a tax deductible donation: mail a check payable to McNeese Cowboy Closet to the McNeese Foundation, Box 91989, Lake Charles, LA 70609; go to mcneesefoundation.org and click on give now; or drop off a check to Burton Business Center, Room 439, on the McNeese campus.

"The Cowboy Closet is very important for McNeese students," Stafford said. "Now they have access to free professional clothes which will expand their opportunities and confidence in their future endeavors in the workforce."

Become a McNeese State University Cowboy! The application for fall 2023 is open at www.mcneese.edu.
Want more stories like this one sent straight to your inbox every week? Sign up for our McNeese eNewsletter!
The Office of Marketing and Communications
4205 Ryan Street
Lake Charles, LA 70609
337-475-5640
communications@mcneese.edu