McNeese Offers Horatio Alger William J. Dore' Louisiana Scholarships
March 11, 2019 | McNeese Public Relations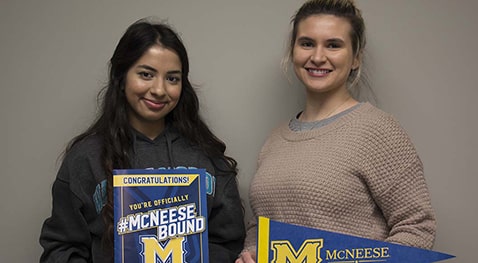 Twenty-eight students are currently attending McNeese State University thanks in part to the Horatio Alger William J. Doré Louisiana Scholarship.
This award is changing the lives of students by allowing them to invest in their education without worrying about the financial burden many families face to pay for college, according to Ralynn Castete, scholarships director at McNeese.
"This award specifically recognizes those students who have faced and overcome great obstacles to succeed in their education," said Castete.
The scholarship was established by McNeese graduate William "Bill" J. Doré, founder of Global Industries Ltd., a worldwide marine construction and offshore diving company. Doré is a national Horatio Alger Award recipient for his lifetime achievement and success as an entrepreneur.
"Mr. Doré began his small business with just three employees, but through perseverance and hard work, his company is now a worldwide leader in its field," said Castete.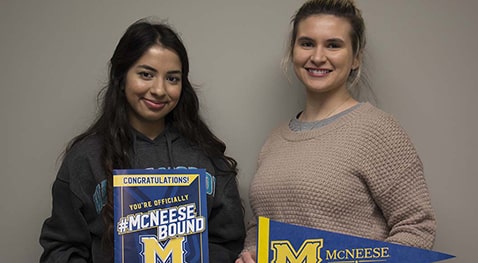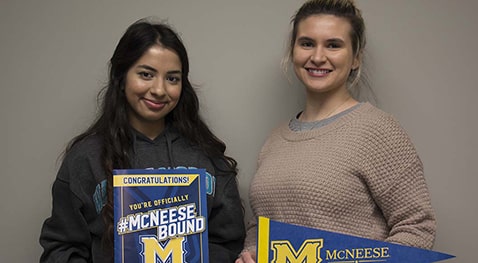 One of the scholarship recipients, Farmina Islam, is a freshman engineering major from Lake Charles. Making McNeese her first choice was never in question – Islam has three sisters who are all McNeese graduates. However, with the TOPS program not fully funded, her family worried about how the remaining cost of her education would be met. Receiving this scholarship filled in the gap.
"When I found out I had received this scholarship, I was so excited but also relieved that my family would not have to worry about finding a way to financially support my education. I have been able to purchase my books and supplies for the semester. Everything is an expense but now my family is left without a financial hardship," said Islam. "Being recognized with this award for my hard work as a student has only motivated me to continue devoting my time to making my dreams a reality."
Michelle Andrepont, a senior health and human performance major, is also a scholarship recipient. Andrepont, who commutes to McNeese from Jennings, has been able to pursue her degree because of this scholarship.
"When I was deciding where to go to college, the scholarship offers played a role in my decision. McNeese became my first choice because this award allowed my family to have peace of mind about funding my education," explained Andrepont. "The scholarship has given me the drive to excel and remain focused in my studies."
To find out more about the Horatio Alger William J. Doré Louisiana Scholarship, call McNeese's Student Central at 337-475-5065.
Want more stories like this one sent straight to your inbox every week? Sign up for our McNeese eNewsletter!
The Office of Marketing and Communications
4205 Ryan Street
Lake Charles, LA 70609
337-475-5640
communications@mcneese.edu