McNeese Graduate Changes Small Lives As A Neonatal Intensive Care Unit Nurse
January 31, 2022 | McNeese Public Relations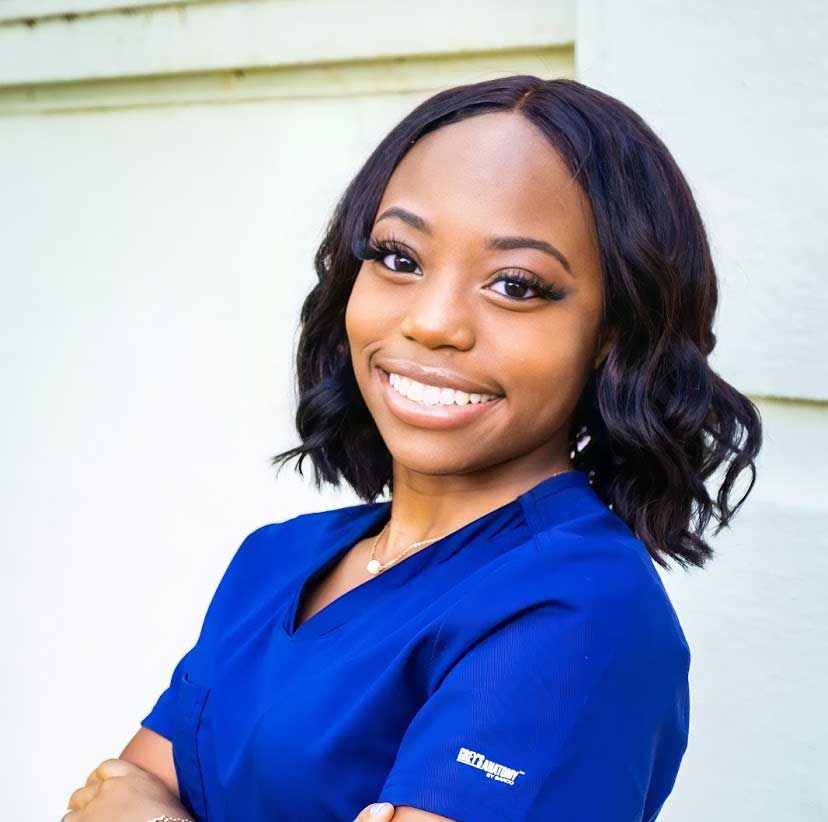 Meeyana Richard, a 2021 nursing graduate of McNeese State University, was hired as a Neonatal Intensive Care Unit nurse just weeks after graduation. Seven months later, Richard says her training and education at McNeese has truly augmented her experience at Our Lady of Lourdes Women's and Children's Hospital in Lafayette.
"The transition from being a student in clinical rotation with an instructor by your side to being an independent nurse can be intimidating, but so many of my veteran colleagues have shared with me how impressed they are with the experience and knowledge I bring to our unit with my McNeese degree," says Richard. "Even though I am still new to the profession, I am confident in my abilities because of my alma mater."
Richard is currently caring for NICU babies in level two care. Her patients can be in her unit for a number of reasons and each of them requires around-the-clock care.
"Babies are so fragile and the NICU can be very frightening for families," she says. "I am constantly conducting safety checks and assessments on our patients because their condition can change instantly. I also teach parents how to care for their new baby and help them begin bonding."
Like all areas of the hospital, the NICU is a fast-paced environment.
"It's the best feeling when a baby is cleared to go home," she says. "We have a graduation ceremony for the baby and their family before they leave. I'm so proud every time because it means that the baby has grown strong and healthy!"
This summer will mark Richard's first year at the hospital and she will move up to level three of the NICU.
"Level three is where are most critical patients are," she explains. "I will also be able to be part of the delivery call team when new patients are brought to the NICU."
Richard says nursing is a job of passion.
"This profession is so much more than just physically care taking of patients," she says. "You are a part of serving the greater good. Not all days are good but sometimes you are all your patient or their family has."
For more information on McNeese's undergraduate nursing program, visit https://www.mcneese.edu/academics/undergraduate/nursing/.
Want more stories like this one sent straight to your inbox every week? Sign up for our McNeese eNewsletter!
The Office of Marketing and Communications
4205 Ryan Street
Lake Charles, LA 70609
337-475-5640
communications@mcneese.edu