McNeese Engineering Student Helps Design the Next Generation of Spacesuits at NASA Internship
August 4, 2020 | McNeese Public Relations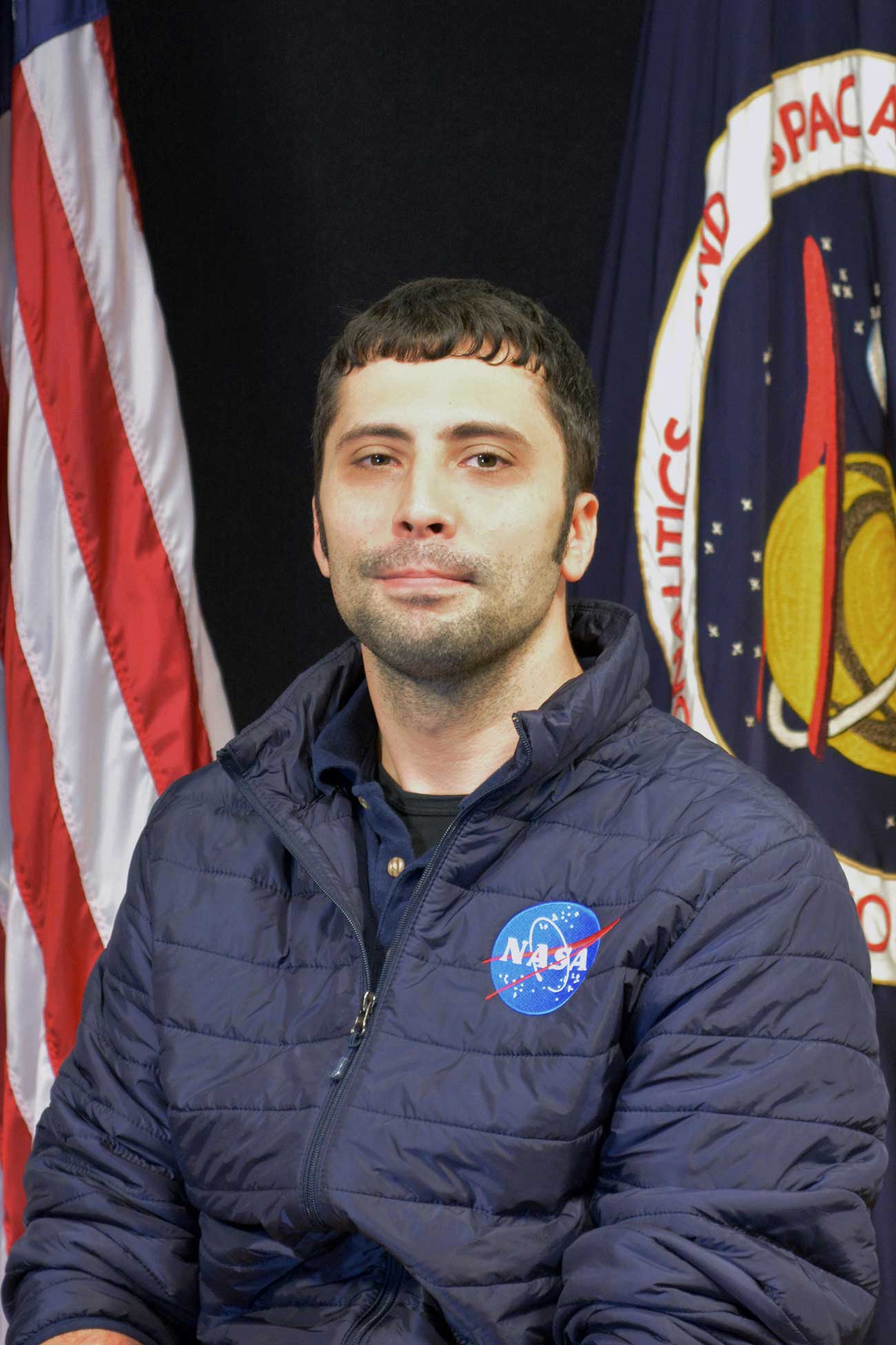 Kevin Romero, a senior electrical engineering student at McNeese, is gaining valuable skills through a second internship with NASA in Houston, Texas.
Raised in a military family, Romero now calls Lake Charles home. Before coming to McNeese, he worked as an electrician.
"I always loved tinkering with electronics and fixing things. Working as an electrician really inspired me to take the next step and become an engineering major at McNeese," he says.
Before his two internships, Romero participated in three NASA-affiliated projects at McNeese: LaACES, RockOn! and RockSat-C, all of which are aerospace programs where students design, fabricate and launch experimental suborbital payloads to take a variety of atmospheric readings. Romero says these programs were instrumental in "getting his foot in the door" at NASA.
"I had always been interested in the aerospace field and in applying to NASA. If it had not been for those projects, NASA probably wouldn't have thought twice about picking me for an internship with them," he says. "There are so many professors at McNeese that have supported me. Assistant professor Steven Stinnett, professor Zhuang Li and associate professor Brent Garner — what they do with students on projects like LaACES is so important. Assistant professor Dr. Qiu Liu was also so helpful to me. She's an amazing teacher and any time you have a question she really wants to help you. She goes out of her way to make sure you understand the material."
At NASA, Romero is working with the Electrical Computer Aided Design team designing a printed circuit board for a system that will be in the next generation of space suits. The system will project an image onto the inside of astronauts' helmets so they can receive data on what they're observing without having to use physical controls.
Romero also works with software called Altium NEXUS, which serves as a central library and repository for design components and schematics, allowing engineers working on different projects to collaborate and avoid doing duplicate work. Romero reviews components and ensures they're up to NASA's standards.
In his first internship last semester, Romero was on site in Houston and had the chance to meet astronauts and visit facilities like the Neutral Buoyancy Lab, which simulates the space environment and allows astronauts to train for missions in microgravity conditions. He's also had the chance to attend lectures from visiting scientists and experts.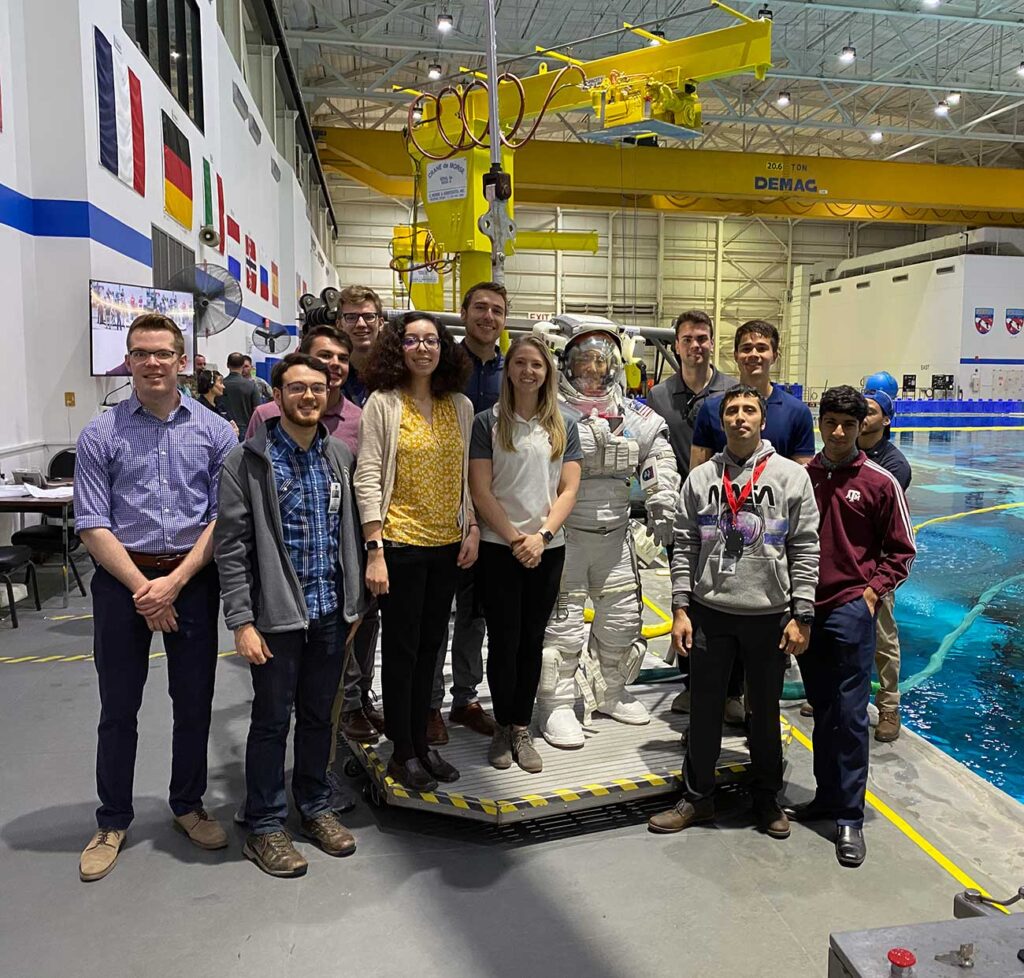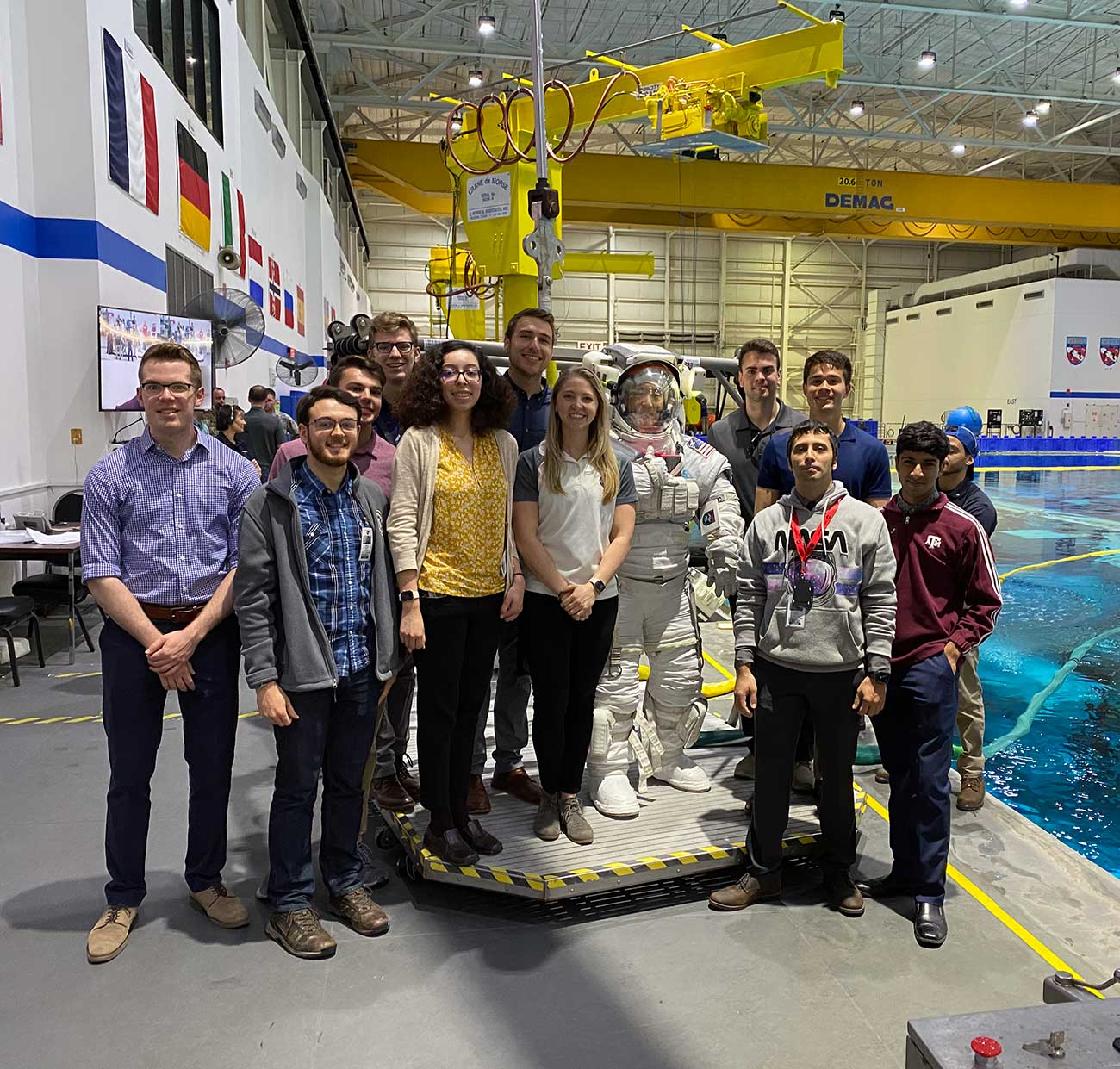 "I'm definitely learning every single day," Romero says. "Pretty much anywhere you go as an engineer the technology is always evolving, so you have to be adaptable. McNeese taught me a lot of what I use every day, but a lot of what we learn at the university level is more of how to learn, how to ask questions and how to go out and get what you need. McNeese taught me that, too."
Romero says that while he's acquired a number of new skills, like learning NASA's policies and procedures, how to program a microcontroller, a new programming language and how to use the latest software and hardware, he's also acquired a number of "soft skills."
"I had to learn to dress professionally," he says. "At NASA employees don't dress up in a suit and tie, but they do slacks and polos, and that's just not my normal attire. Most people wouldn't call that difficult, but it was a transition for me, and I had to get into that mindset."
Romero also had the chance to meet fellow McNeese engineering alumnus Kevin Window, who is the current director of the engineering directorate at NASA's Johnson Space Center in Houston.
"I was happy to see Kevin here. He's doing some really cool stuff," Window says. "A number of McNeese alums currently work at NASA and we'd love to see more students from McNeese interning with us."
Overall, Romero says that his internships with NASA has been a life-changing experience.
"I kind of had the idea this is where I wanted to go with my career and working at NASA has proved I'm on the right path," he says. "I've been doing it every day and I still love it when I wake up in the morning. As an engineer you can go down so many paths and I just want other students to know that there is a path from McNeese to NASA."
Want more stories like this one sent straight to your inbox every week? Sign up for our McNeese eNewsletter!
The Office of Marketing and Communications
4205 Ryan Street
Lake Charles, LA 70609
337-475-5640
communications@mcneese.edu