McNeese Educators Adapt During Adversity
January 12, 2021 | McNeese Public Relations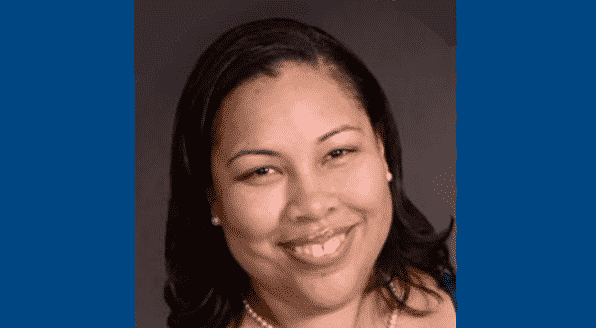 Educators across Southwest Louisiana, like Ashley Lavine, a 2006 business education graduate of McNeese State University, have shown resiliency and adaptability during the coronavirus pandemic and hurricane recovery. Lavine teaches business courses at St. Louis Catholic High School where students are provided with several technology resources. However during these challenges, she and her colleagues had to explore new ways of making sure students received everything they needed to succeed.
"Each student is provided with a tablet to use throughout the school year," says Lavine. "Our students are very comfortable in the Microsoft Office suite. However, Hurricane Laura hit before the 2020-21 school year began. Because our faculty and students were displaced, we knew our classes would not meet in a traditional way, but even away from campus, our students would still need the supplies we provide them." 
Technology plays a large role in Lavine's courses. Through her business applications class, students earn Microsoft certifications that are marketable skills for their resumes.  
Lavine and her colleagues quickly came together to organize distribution events and even delivery options for families who could not travel to campus. Once students had their tablets, faculty organized virtual workshops through Microsoft Teams to help new students become familiar with the programs they would use in class.
"Throughout the pandemic and now the hurricanes, I want my students to know that I am here to help them succeed," she says.
Lavine credits the professors at McNeese with not only helping her find the right career path, but also in displaying the supportive characteristics she emulates for her students.
"I am a part of my students' support team and anything I can do to show compassion or offer an encouraging word goes a long way," she explains. "My professors at McNeese were my support team and were always available for one-on-one advising. It was also special when a faculty member recognized me outside the classroom. I want my students to know they are important as individuals."
Lavine continues, "Teaching business courses gives me a unique opportunity to prepare my students for life before, during and after their education. Personal finance is not a required subject for students but does provide valuable information. I get to help them understand how to make and stick to a budget, and as they prepare for ACT and other tests I help them break down the potential cost for the colleges they are considering."
St. Louis classes have now resumed face-to-face instruction and Lavine says it's rewarding to deliver lifelong skills to her students that will help them to contribute to their communities and society as a whole.
Want more stories like this one sent straight to your inbox every week? Sign up for our McNeese eNewsletter!
The Office of Marketing and Communications
4205 Ryan Street
Lake Charles, LA 70609
337-475-5640
communications@mcneese.edu