McNeese Awards First Online RN-to-BSN Degree
May 15, 2020 | McNeese Public Relations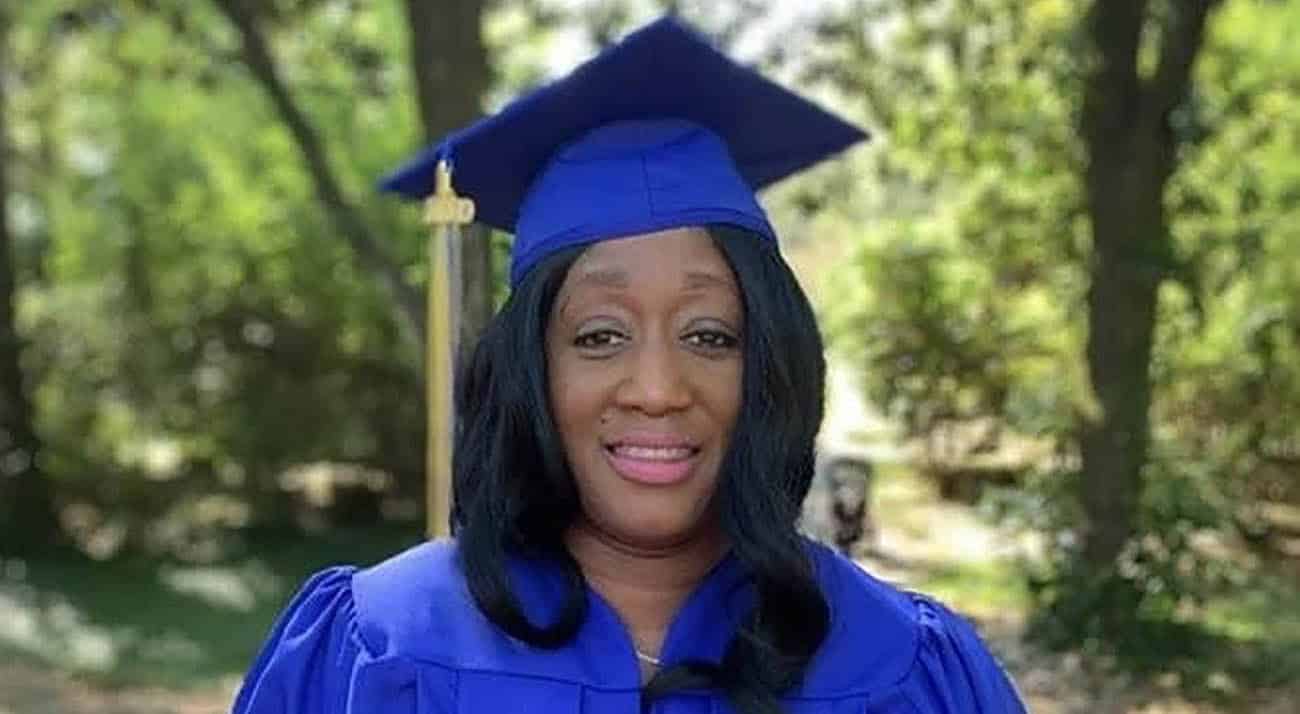 Although the commencement celebration was conducted online Saturday, May 16, for McNeese State University's Spring Class of 2020, degrees were conferred to over 700 graduates, including Denitra Constantine – the first graduate of the online RN-to-BSN degree program.
The online nursing program is a partnership between McNeese and iDesign, an education consulting firm that collaborates with colleges and universities to build, grow and support online programs.
Constantine, who holds an Associate Degree in Nursing from McNeese, knew from a young age she wanted to be a nurse. However, before entering health care, she served the nation in the U.S. Army Reserves and then her community as a Lafayette police officer.
"All I've ever wanted to do is help others," says Constantine. "I've been able to do that in the military, on the police force and as a nurse. My experiences in each one of these roles have contributed to my success and shaped the way I'm able to provide for my patients."
Once her children completed their own academic careers, Constantine was ready to pursue her bachelor's degree in nursing. She enrolled at McNeese for the second time in spring 2019. "I didn't even consider another institution to earn my degree," she said. "I love McNeese and the nursing program. This was my First Choice."
Online education offers a convenient way for students to earn a degree without interrupting their daily life. Constantine says while she did miss out on social events the online program was easy to adapt into her routine and was an enjoyable experience.
"I had to get used to the classroom interface, but it was simple to learn," she says. "The content is rigorous but the platform is easy to use and the nursing faculty are readily available to help students succeed."
Constantine also worked closely with hospital administrators and health care workers for a variety of research projects on needs of facilities and patients in Acadia Parish. "By having the opportunity to work with so many professionals, I learned how communities compare across the state and the nation regarding health diagnosis and available treatment options. This information will be helpful not only in my career but also as I continue my education," she says.
She currently serves as nurse manager for the Behavioral Health Unit at Abrom Kaplan Memorial Hospital in Kaplan. Constantine says she has already applied for the Master of Science in Nursing program at McNeese. Her ultimate goal is to earn a Doctor of Nursing Practice.
"I can't wait to earn my third degree from McNeese," she said. "I know that McNeese will continue to support me both academically and professionally."
Want more stories like this one sent straight to your inbox every week? Sign up for our McNeese eNewsletter!
The Office of Marketing and Communications
4205 Ryan Street
Lake Charles, LA 70609
337-475-5640
communications@mcneese.edu