McNeese Announces Banners Line Up
February 9, 2023 | McNeese Public Relations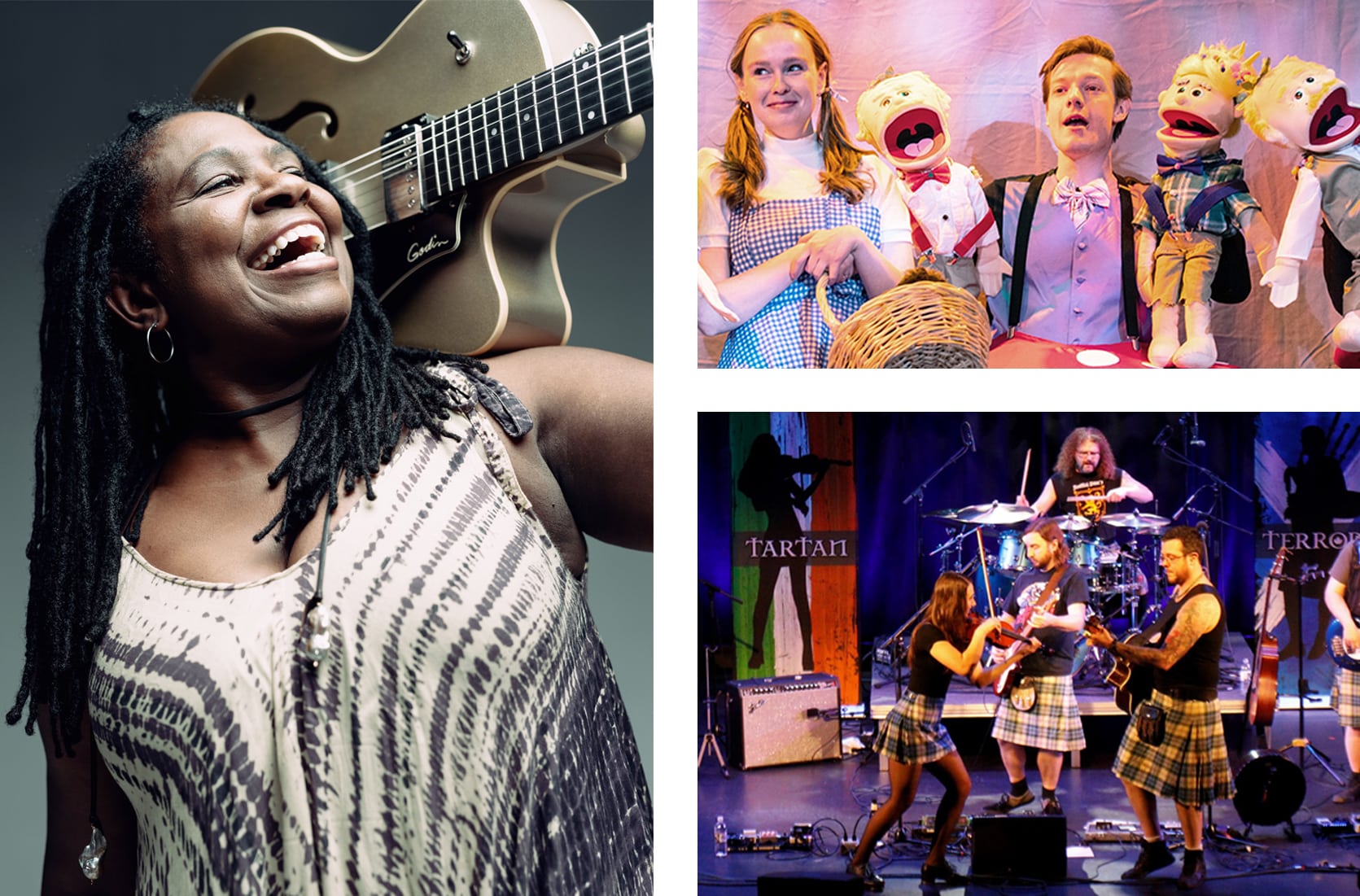 The 2023 season of Banners at McNeese State University kicks off with 16 events spread out over several weeks from March 4 to April 29.

This year's entertainment offers a spectacular lineup showcasing concerts, puppets, the McLeod Lecture Series, the 33rd Annual McNeese National Works on Paper Exhibit, documentaries, lectures, a dance party, an outside family film night, a Grammy-nominated singer and so much more.

For more information on this year's Banners lineup, various levels of membership available or ticket prices for some of the events, check out the Banners website at www.banners.org or call the Banners office at 337-475-5123. Tickets to Banners events are also available at the door and McNeese and Sowela students are admitted free with valid student IDs.

2023 Calendar of Events

Tartan Terrors, Celtic concert
March 4, McNeese Tritico Theatre, 7 p.m.

McLeod Lecture Series: Inspiring Generations to Civic Engagement
March 9, Lake Charles Civic Center – Contraband Room, 7 p.m., free

Sons of Mystro, innovative violin concert
March 10, Tritico Theatre, 7 p.m.

Right in the Eye, concert paying homage to cinema pioneer Georges Méliès
March 11, McNeese F.G. Bulber Auditorium, 7 p.m.

War Journalists: Chasing Fire (documentary short and filmmaker talkback)
March 18, McNeese Stokes Auditorium/Hardtner Hall, 7 p.m., free

36th Annual McNeese National Works on Paper Exhibition
March 23-May 5, McNeese Shearman Fine Arts Center, free
Opening reception, March 23, 6-8 p.m., Grand Gallery

Robin Spielberg, Steinway recording artist, piano concert
March 25, Tritico Theatre, 7 p.m.

Relay of Voices: A River Connected (lecture/interactive performance)
Husband and wife team brings the Mississippi River to life.
March 26, Riverside Park – 1701 Fitzenreiter Road, 2 p.m., free

Ruthie Foster, four-time Grammy-nominated singer-songwriter
March 31, Tritico Theatre, 7 p.m.

The Moonlit Princess, a family puppet show
April 2, Tritico Theatre, 2 p.m., $20 adults/$10 children

Flamethrowers Dance Party
April 13, McNeese Legacy Center, 7 p.m.

Family Film Night on the Lawn
April 14, Bulber lawn, 6:30 p.m., free

Wizard of Oz, an adaptation for children ages 2-7
April 19, Bulber Auditorium, 10 a.m. or 7 p.m., $10 adults/$5 children

Mames Babegenush, a Danish band from Copenhagen
April 21, Bulber Auditorium, 7 p.m.

Six Hearts: Vishten/The East Pointers, Celtic and Acadian music, with a rock 'n' roll edge
April 26, Bulber Auditorium, 7 p.m.

Nashville Hurricane with Chase Padgett, one-man show of storytelling and music
April 29, Tritico Theatre, 7 p.m.

Persons needing accommodations as provided by the Americans with Disabilities Act should contact the ADA Coordinator at 337-475-5428, voice; 337-475-5960, fax; 337-562-4227, TDD/TTY, hearing impaired; or by email at cdo@mcneese.edu.
Want more stories like this one sent straight to your inbox every week? Sign up for our McNeese eNewsletter!
The Office of Marketing and Communications
4205 Ryan Street
Lake Charles, LA 70609
337-475-5640
communications@mcneese.edu