McNeese Agricultural Sciences Student Awarded State Scholarship
December 7, 2020 | McNeese Public Relations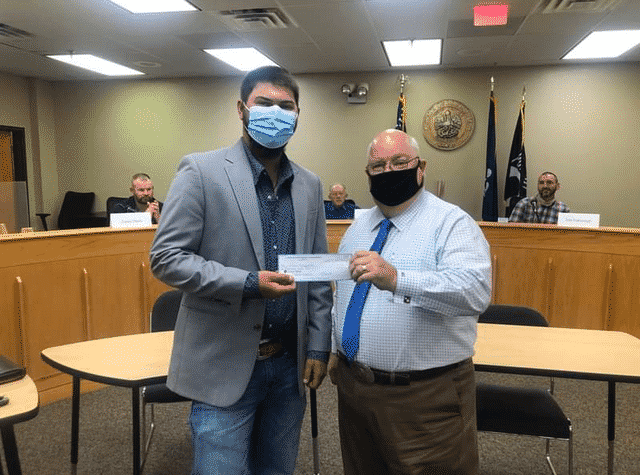 William Vanderlick, a senior agribusiness major at McNeese State University, has received the Eric Lee Memorial Scholarship, funded by the Louisiana Egg Commission through the Louisiana Poultry Industries Educational Foundation.
From Mansura,Vanderlick is a second-generation agribusiness student. He says that the career flexibility that the degree gave his father inspired him to pursue the major, and when considering what university to attend for his studies, McNeese was his first choice.
"McNeese provides a lot more hands-on experience and your professors know your name," he says. "You're not just a number like at larger universities."
Awarded in honor of Eric Lee, a longtime employee of the Louisiana Department of Agriculture and Forestry and a major proponent of education, the scholarship was presented to Vanderlick by Agriculture and Forestry Commissioner Dr. Mike Strain during the fall meeting of the Louisiana Egg Commission.
Vanderlick believes that it was his internship over the summer with Cal-Maine Foods – the largest producer and distributor of fresh eggs in the U.S. – that made his application stand out to the selection committee.
Internships were at the forefront of Vanderlick's mind when he began pursuing his degree. He contacted Dr. Chip LeMieux, dean of the College of Agricultural Sciences, about what opportunities were available and learned about the International Production & Processing Expo (IPPE), where students have the opportunity to interview for internships or full-time employment.
As a junior in January 2020, Vanderlick attended the Expo and interviewed with a variety of companies for possible internships. "I wanted to get more experience in the agriculture field and to see what I liked and didn't like," he says. "Going to the Expo opened up a lot of different opportunities for me, including my first internship at Cal-Maine Foods in Pittsburg, Texas."
Beginning in May, Vanderlick began working in Cal-Maine Food's egg production facility, where he processed and packaged eggs, before moving into the pullet growing facility, where he helped to hand feed the 270,000 chicks housed there.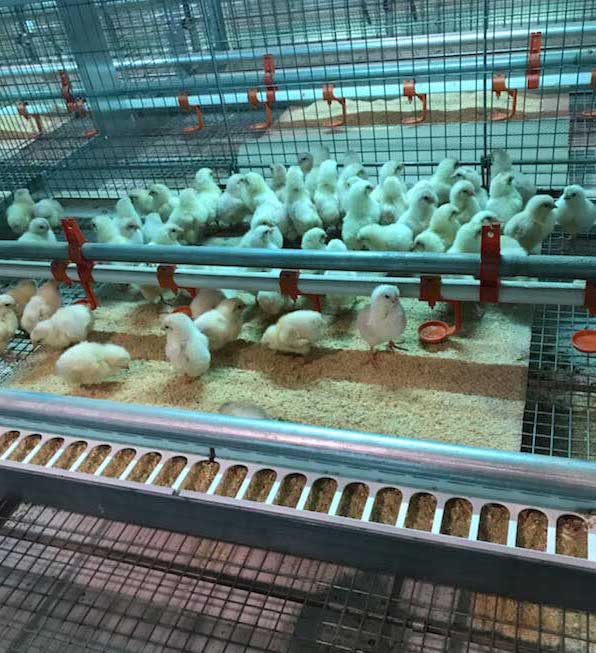 In his scholarship application, Vanderlick detailed some of his internship experiences and the knowledge he gained, including his thoughts on the most humane methods to depopulate hen houses affected by disease. It was this experience, he believes, that helped set him apart from the other applicants.
Now, preparing to graduate in May 2021, Vanderlick says that he's looking forward to returning to Cal-Maine Foods as an employee and says that he's grateful for his professors at McNeese, who encouraged him to get involved on campus and offered their continual support.
"Agricultural sciences instructor Devin Gandy was one of the people that encouraged me to attend IPPE," he says. "And Dr. LeMieux gave me a student job working in the department my second semester and has written letters of recommendation for me. That support and mentorship made a world of difference."
Want more stories like this one sent straight to your inbox every week? Sign up for our McNeese eNewsletter!
The Office of Marketing and Communications
4205 Ryan Street
Lake Charles, LA 70609
337-475-5640
communications@mcneese.edu