Mass Communication Major Gains Global Perspective through Study Abroad
September 3, 2021 | McNeese Public Relations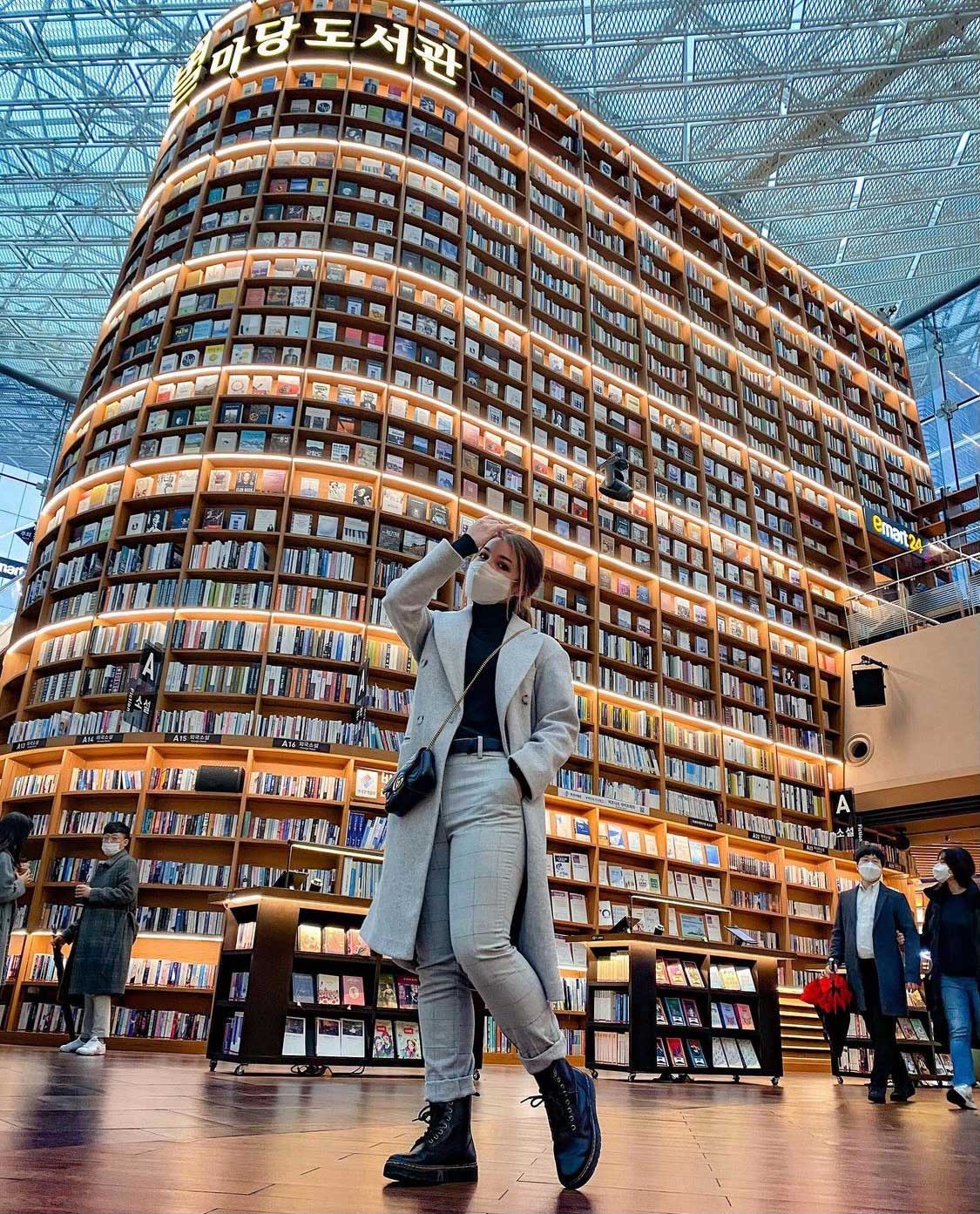 McNeese State University mass communication major Presleigh Ruiz, from Sulphur, had the experience of a lifetime thanks to a semester spent studying at Ewha Womans University in Seoul, South Korea.
"I didn't realize McNeese offered so many opportunities to study abroad," says Ruiz. When she learned about McNeese's International Student Exchange Program, she first started looking into studying in the United Kingdom. However, COVID-19 restrictions on travel prevented this initial plan.
"But it actually worked out," she says. "When going to London fell through, I decided to go somewhere that was completely out of my comfort zone, somewhere I didn't even speak the language. So, I decided on South Korea."
After she was accepted, Ruiz prepared for the trip through extensive research on South Korean culture. After an arrival that entailed COVID-19 restrictions and protocols, she enrolled in classes related to communication – including international communication – and a Korean language class.
"When I told people I was going to South Korea, they would really freak out because the language difference seems like such a massive barrier," she says. "But we have translation apps and a lot of Korean people speak at least some English, so between that and the Korean I learned, we made it work!"
Due to COVID-19, all classes except her Korean language class were online. Despite this, Ruiz says she still had ample opportunity to travel and experience different parts of South Korea, where she sampled a variety of cuisines, visited beaches and even went paragliding.
"Having the opportunity to travel and really experience the culture was really valuable to me as a journalism major because I think having the perspective from living in a place that is so different from the U.S. is really important," she says.
Alongside making friends from South Korea and around the world – including Hong Kong, Australia, Vietnam and Scotland – Ruiz says that her study abroad experience has opened doors for her and created opportunities that she never expected.
"While I was in South Korea, I documented a lot of my experiences on TikTok and I've actually had a tourism company in the United Kingdom reach out to me to offer me an internship," she says. "I don't know if it will happen because of travel restrictions, but I never thought studying abroad would create that kind of opportunity, which I think will really help me with my career."
Ruiz says that sharing her experiences through social media has also helped her reach others to get them interested in Korean culture and visiting South Korea.
"I know some people who have decided they want to go and study abroad there because they saw some of the things that I did and the places that I saw. I'm glad that I could show people because it's a beautiful place and a wonderful culture. It really has everything you could possibly want," she says.
Having returned to McNeese for the fall semester, Ruiz wants her fellow students to know that study abroad is possible. "If you have the opportunity, definitely do it," she adds. "It was so easy to make friends and connections from around the world and I learned so much. It was a truly unforgettable experience."
Want more stories like this one sent straight to your inbox every week? Sign up for our McNeese eNewsletter!
The Office of Marketing and Communications
4205 Ryan Street
Lake Charles, LA 70609
337-475-5640
communications@mcneese.edu