LeMieux Named Interim Provost and Vice President for Academic Affairs and Enrollment Management
July 19, 2021 | McNeese Public Relations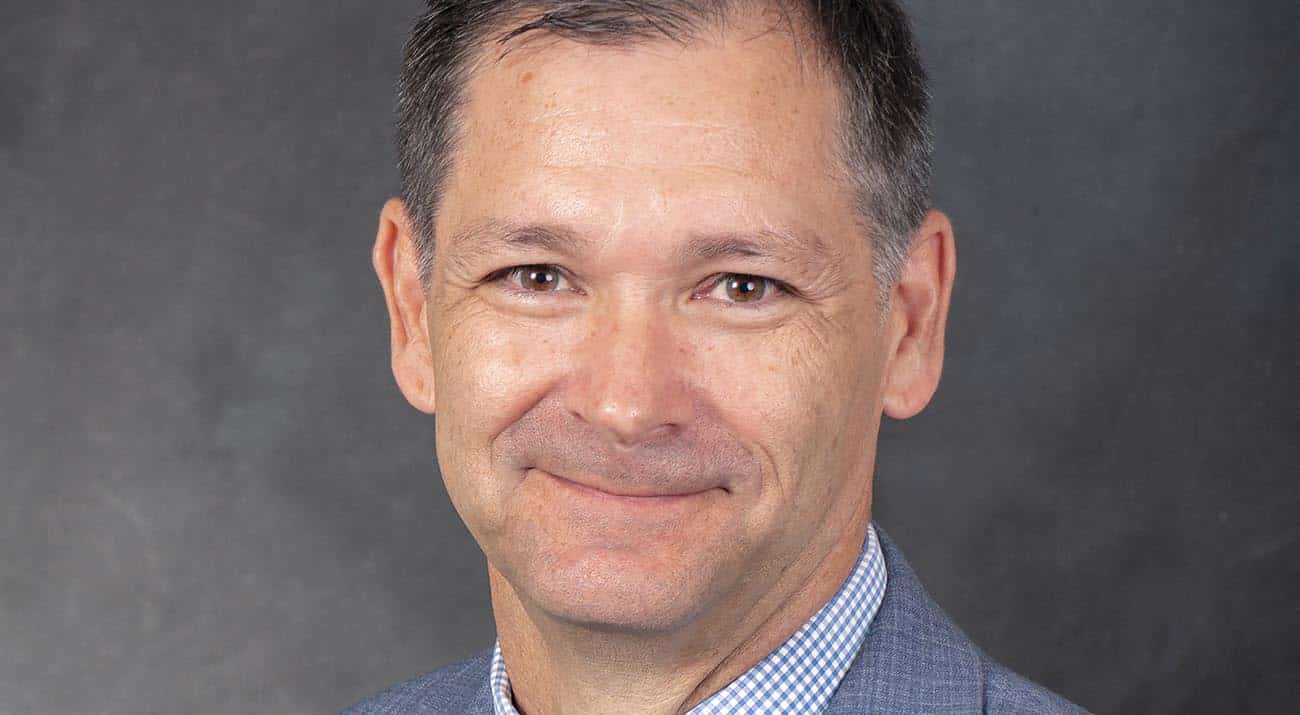 Dr. Frederick "Chip" LeMieux has been named interim provost and vice president for academic affairs and enrollment management at McNeese State University, according to Dr. Daryl Burckel, McNeese president. He succeeds Dr. Mitchell Adrian who has been named senior advisor to the president and will continue as a professor of management in the College of Business.
"I would like to thank McNeese President Dr. Daryl Burckel for his confidence in my ability to lead in this role," says LeMieux. "McNeese is a leader in education, research and outreach, and our students are leaders at the local, state and national level. We will continue to prepare them to be the 'First Choice' for employers seeking qualified candidates."
LeMieux received his doctorate, Master of Science and Bachelor of Science degrees in agriculture from Louisiana State University. His area of expertise is non-ruminant nutrition, swine production and livestock behavior.
Prior to his appointment, LeMieux – a professor of agricultural sciences – served as dean of the College of Agricultural Sciences as well as director and department head of the Harold and Pearl Dripps School of Agricultural Sciences at McNeese. He oversees teaching and outreach programs, including the recent community collaborative project, 1,000 Trees in 1,000 Days, research at three university farms and a meat processing facility that provide hands-on experience for students and a national championship university rodeo team.
Before coming to McNeese in 2002, LeMieux was a research associate with the Louisiana Agricultural Experiment Station in Baton Rouge, supervising the daily operations of the swine research farm and working with scientists, students and industry professionals conducting nutrition, reproduction and behavior studies.
He has published numerous articles in refereed journals, made presentations at conferences, is a member of several professional organizations and was named a Louisiana Pork All-American.
LeMieux has also obtained over $1.3 million in national, state and local grants for McNeese, that included funds for the acquisition of the 7,350-square-foot Center for Advancement of Meat Production and Processing in Lacassine.
He holds two university patents with McNeese colleague Dr. Mark Merchant for a blood product from the Crocodylian species that could be used as a feed supplement for weanling pigs and poultry hatchlings.
He is also the recipient of the Honorary American FFA Degree by the Future Farmers of America for his support for the next generation of FFA leaders. Under LeMieux's direction, the College of Agricultural Sciences regularly hosts FFA career and leadership development events and competitions.
LeMieux was one of 18 participants selected for the inaugural class of the University of Louisiana System Management and Leadership Institute, a program created to develop potential executive level professionals from within the nine universities of the UL System.
Want more stories like this one sent straight to your inbox every week? Sign up for our McNeese eNewsletter!
The Office of Marketing and Communications
4205 Ryan Street
Lake Charles, LA 70609
337-475-5640
communications@mcneese.edu