Learning From History to Serve the Future
October 21, 2019 | McNeese Public Relations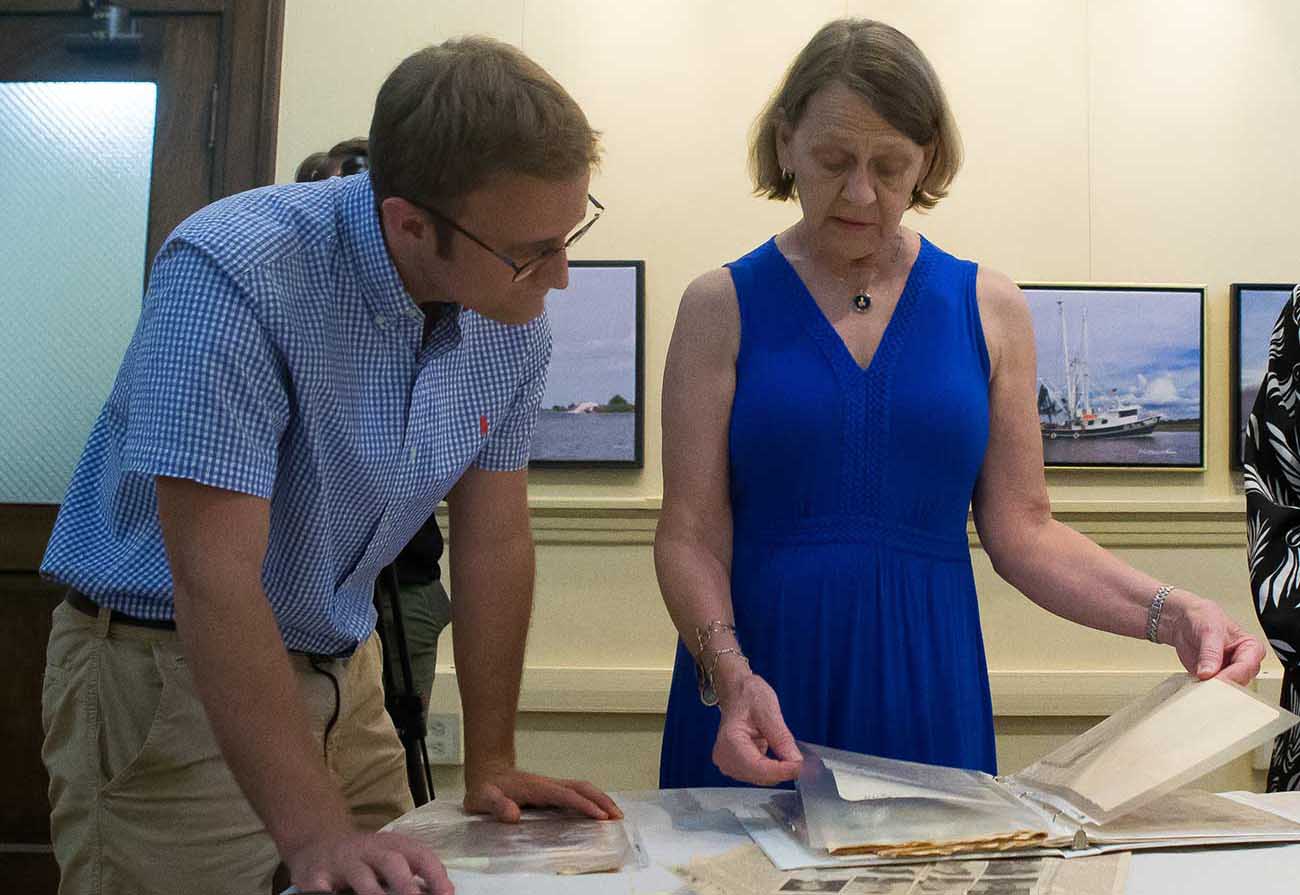 McNeese State University history junior Grant Leonards received hands-on experience in his field with an internship at the 1911 Historic City Hall Arts & Cultural Center's special exhibit, "The Pelican State Goes to War: Louisiana in World War II."
The exhibit is hosted by the National WWII Museum in New Orleans to highlight Louisiana's contributions to the war effort and featured artifacts, photographs and oral histories from the region.
Leonards was responsible for receiving artifacts loaned to the exhibit by members of the community and cataloging them. The artifacts included letters, uniforms and other memorabilia.
"Probably one of the weirder things I got was from a lady who brought in a box of pine tar soap," Leonards says. "The soap was standard issue and the soldiers carried it around in Europe. Apparently it's good for your pores."
He also helped the city of Lake Charles' director of cultural affairs Matt Young collaborate with neighboring collections for the exhibit. With Young, Leonards traveled to the War Memorial Civic Center in DeRidder to select items to bring to Historic City Hall for display. 
The internship, Leonards says, has been valuable for developing relationships and networking within the Lake Area community.
"I've been in contact with the mayor and several people I took submissions from were notable members of the community, so I try and keep in touch and really cultivate those relationships professionally," he says. "I think these contacts can be really helpful when I'm looking to start my career after graduation."
Leonards was asked to continue at the Center after his internship ended. Now, he works part time while finishing his degree at McNeese, helping with day-to-day tasks and with other projects, such as the Living History Cemetery Tour at Sallier Cemetery, where he wrote a script for the folktale character the headless cannonier. He is also helping to coordinate future exhibits, researching traveling exhibits and putting together proposals.
"I was really happy to stay on here and feel like that reflects that I'm doing a good job. I've been selecting a bunch of exhibits that interested me, and I'm a space nut, so I proposed a moon exhibit and that one was approved by the committee – the 'A New Moon Rises: National Air and Space Museum' exhibit will open April 10 of next year. "It's been a great experience," he says, "and I'm very grateful to have this opportunity."
The Office of Public Relations and University Events
4205 Ryan Street
Lake Charles, LA 70609
337-475-5640
publicrelations@mcneese.edu