Environmental Sciences Graduate Student Works Towards Restoring Louisiana Forests
May 31, 2022 | McNeese Public Relations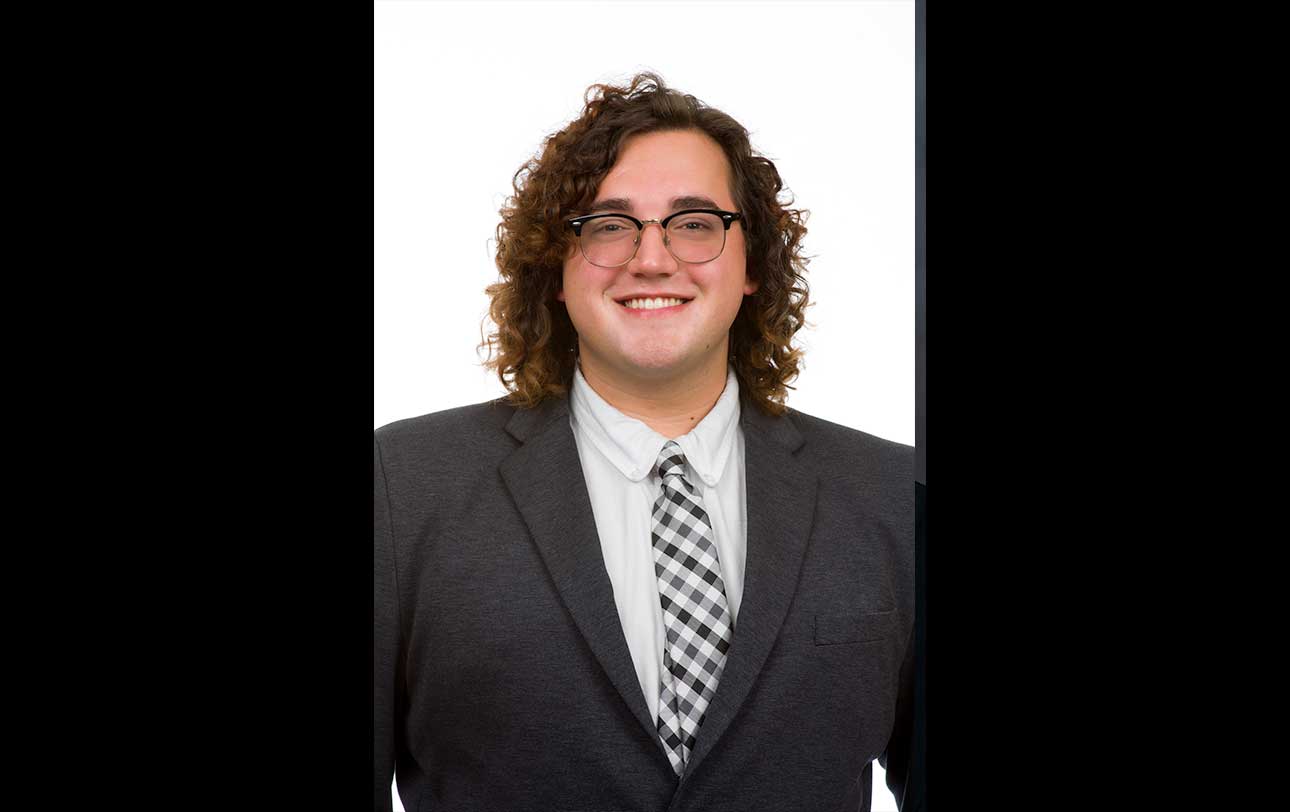 Aron Stephens, from Franklinton, says that being "bitten by the research bug" was what led him to pursue his master's degree in environmental and chemical sciences at McNeese State University. Heading into his second year, he has been hard at work on his thesis focused on discovering effective methods for preserving endangered Louisiana longleaf pines.
Stephens' journey began in undergraduate school where he obtained not one, but two bachelor's degrees – one in liberal arts with a concentration in scientific inquiry and another in biology with a concentration in natural science. After graduation, he decided on the environmental and chemical sciences program at McNeese.
"During my undergraduate degree, I was in an honors college program, and in order to graduate, all students had to do some sort of big research project on their own that would become their undergraduate thesis. In the process of doing all of that, I fell in love with research."
Now working on his master's thesis with faculty adviser and professor of wildlife management Dr. Eddie Lyons, Stephens says they're looking into methods to help conserve longleaf pines, a species of tree native to Louisiana that serves as critical habitat for a number of endangered species but is itself in severe decline.
"The entire Southeast United States used to be covered in longleaf pine trees," Stephens says. "Now, there's only 3% of the original population remaining. We are testing to see if wire tree shelters are a simple and cost-effective method in protecting longleaf pine seedlings from being eaten by feral hogs, which is a major issue we have here in the South."
The proposed test site will be in Kisatchie National Forest. While still in the planning process, Stephens says this research project has brought a wealth of new knowledge and clarity for his future.
"When I first came to McNeese, I just wanted to go straight into the workforce after I graduate and work for a research organization. Now, after a year of graduate school, I'm thinking of maybe getting my doctorate and teaching courses myself."
Stephens says that while working on his master's degree he also hopes to publish a paper about his research in a scholarly journal.
"Dr. Lyons and I have spoken a lot about getting your research out there and having it accepted and peer-reviewed by an academic publication. I've presented at a conference before as an undergrad and I enjoy presenting at conferences but the way that he talks about getting a paper published — the sense of pride and joy and accomplishment — is something that I want to be able to experience for myself."
Though Stephens is still early on in his journey at McNeese, he says that graduate school is unlike anything he's ever experienced academically.
"I love my adviser, Dr. Lyons. The research that he and I are preparing to start is really interesting and the work is compelling," he says. "Here, I'm looking at things in a broader sense than I ever had to when I was an undergraduate. That's really been something that I have come to value. I'm finding myself learning one thing in one of my classes and being able to connect to another thing in another class. And just that act in and of itself of being able to connect all the dots, to see all the lines, is just so satisfying."
Stephens looks forward to the rest of his journey at McNeese and he says he is grateful for the strong sense of community.
"I'm not from this area and I came not knowing anyone here but everybody's just been so kind and so open. At my undergraduate university, I had a close group of friends that I studied with, but here, it's like I don't have to consider them as friends for them to help me study or to help me learn or for me to help them learn. It's just the fact that we're all graduate students. We're all studying the same stuff. We all know it's difficult. We want to make sure we all succeed," he says.
Want more stories like this one sent straight to your inbox every week? Sign up for our McNeese eNewsletter!
The Office of Marketing and Communications
4205 Ryan Street
Lake Charles, LA 70609
337-475-5640
communications@mcneese.edu