Allison Bel Find Success with McNeese's RN to BSN Program
November 28, 2022 | McNeese Public Relations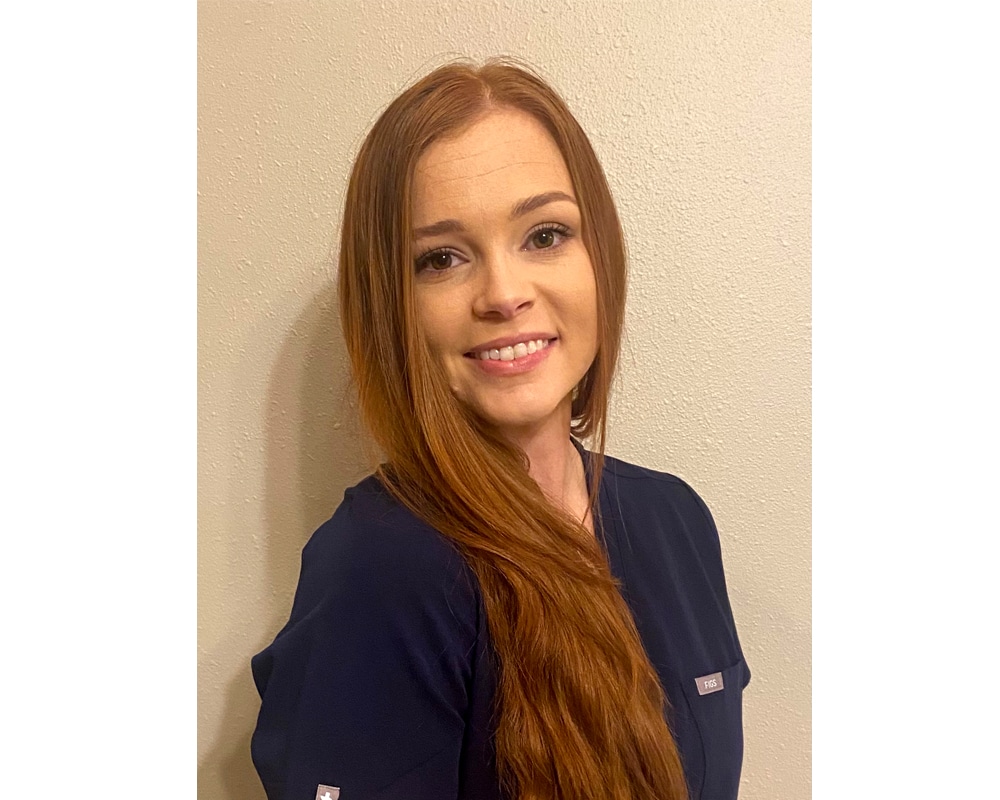 Allison Bel will graduate with a Bachelor of Science in Nursing (BSN) from McNeese State University in December. With a registered nurse license (RN) and an Associate of Science in Nursing (ASN) degree from Sowela already in hand, it took her only a year to earn the bachelor's degree through McNeese's RN to BSN program.

"For as long as I can remember, I knew I wanted to be a nurse when I grew up," Bel explains. "I have always had a servant's heart and overwhelming compassion for others that motivates me to care for them when they are hurting and support them when they feel alone."

After earning an associate degree, she immediately went to work in a local emergency room. A dream come true, she says. Bel rotated through departments caring for patients involved in trauma and in respiratory distress, having a heart attack and seeking psychiatric care or any medical need. The hands-on training at Sowela prepared her to assess the needs of a patient quickly and work with team members to provide treatment for positive outcomes. During the COVID-19 pandemic Bel witnessed the heroic capabilities of nurses.

"The team of instructors at Sowela encouraged me to set goals for my nursing career and one of those goals was to earn my bachelor's degree within five years of graduating with an associate degree," Bel said.

At McNeese registered nurses can advance their education with a BSN through an online program. McNeese will grant nurses who earned an ASN from Sowela and have a registered nurse license 39 credits of advanced placement nursing credits. Transfer students will need to complete at least 30 additional credits of nursing coursework at McNeese to earn a BSN.

"Thanks to a flexible, fast-track schedule and competitive pricing at McNeese, I can say that this December I will meet my goal of a BSN with two years to spare," Bel exclaimed.

Experts predict a 23% growth in nursing leadership and management positions in the coming years that often require a minimum of a BSN degree. Promotions to leadership and management positions are usually coupled with a salary increase.

Bel began her RN to BSN journey at McNeese in January 2022, while working full-time as an RN and parenting three young children, including an infant.

"The online program at McNeese delivers tons of flexibility, allowing me to prioritize my family and work schedule accordingly," Bel said. "Overall, I found the coursework enjoyable and the list of objectives for each module made my assignments easily achievable."

According to Dr. Peggy Hershberger, associate professor and the RN to BSN program coordinator at McNeese, most students need at least two pre-requisite courses in addition to the nursing courses required for a BSN degree. The courses are offered in fast-paced seven-week sessions and most students finish in six to eight sessions.

Nurses who live in parishes that are part of the Delta Regional Authority can take advantage of a scholarship that pays $500 per nursing course for incoming students. Other scholarship funds are also available.

"Our program prepares graduates to become leaders within the nursing profession and gives them the ability to further their education in a graduate or doctorate program," said Hershberger. "Graduate programs at McNeese include advanced practice nurse graduate degrees such as a nurse practitioner, certified registered nurse anesthetist, nurse midwife or nurse educator."

Bel explained that the program has improved her critical thinking skills, bolstered her confidence to communicate with the interprofessional healthcare team and increased her ability to train other nurses.

"The idea of a management position no longer seems so intimidating," Bel said. "And I've applied to the Master of Science in Nursing program at McNeese."

Advanced practice nurses are playing a significant role in access to healthcare in rural areas across Louisiana and the nation. They can provide healthcare to communities that do not have an adequate number of physicians.

"If you are a registered nurse considering your ability to earn a BSN in nursing, my advice is to start now," Bel exclaimed. "I encourage you to never limit yourself to what you think you can do because this journey has proved to me that I can do more than I imagined."

For more information about McNeese's RN to BSN program, visit mcneese.edu.
Want more stories like this one sent straight to your inbox every week? Sign up for our McNeese eNewsletter!
The Office of Marketing and Communications
4205 Ryan Street
Lake Charles, LA 70609
337-475-5640
communications@mcneese.edu