Internships, Lagniappe, News
Civil Engineering Major Helps Oversee State Projects in Internship
April 13, 2022 | McNeese Public Relations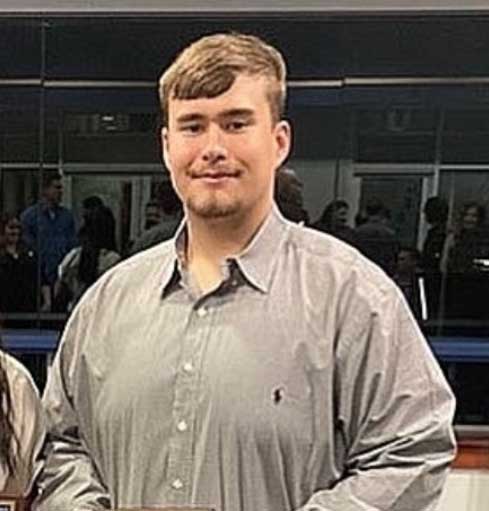 By Hayden Foolkes
Student Reporter
Connor Moyer, a civil engineering major at McNeese from Westlake, has received valuable experience working in the field through a co-op internship with the Louisiana Department of Transportation and Development (LaDOTD).
Following in his father's and grandfather's footsteps, who both work in local industry, Connor realized from a young age that engineering was the career path for him.
"Growing up, I liked to play around with fixing things and such and my grandfather really pushed me to pursue engineering. I found out that I loved it and I've been carrying on with it ever since," says Connor.
Neither his father nor grandfather went to college, but that didn't stop them from having a successful career in the engineering field, and Connor knew that with a degree he'd have a head start in the profession of his dreams.
Connor made the "financially responsible decision" to enroll at McNeese, since, he says, McNeese is affordable and close to home. Here, he has joined the American Society of Civil Engineers and now, through his internship, he is applying skills that he's learned in the classroom.
At the LaDOTD, Connor works with the construction department overseeing state projects in the Lake Charles area and making sure that they're built to code and to standard.
"When I started my internship, the experience and knowledge I gained really has helped out in the classroom, but it also allows me to see how I can apply my classroom studies to the real world," he says.
During his internship, Connor had the opportunity to participate in a project on the Interstate 210 bridge removing damaged poles. "I found it was a very cool experience because we got to basically see, from top to bottom, the design and construction of the bridge. We also got to see the science of the little things that are involved, like the guardrails and light bulb fittings. These are the small things no one thinks about," he says.
This experience has convinced him to change his dream just a little. Although Connor still wishes to become a civil engineer, due to his internship and his many experiences on the job, he has decided that the public sector would be the perfect fit for him.
Connor says that he's had a great experience at McNeese and two professors who have had a big impact on him are Col. Ted Thompson and Dr. Ahmed Abdel-Mohti. "They members really opened my eyes to the structural part of civil engineering," he says.
Want more stories like this one sent straight to your inbox every week? Sign up for our McNeese eNewsletter!
The Office of Marketing and Communications
4205 Ryan Street
Lake Charles, LA 70609
337-475-5640
communications@mcneese.edu