SAGE Series Kicks Off with "Cane River Bohemia"
September 5, 2019 | McNeese Public Relations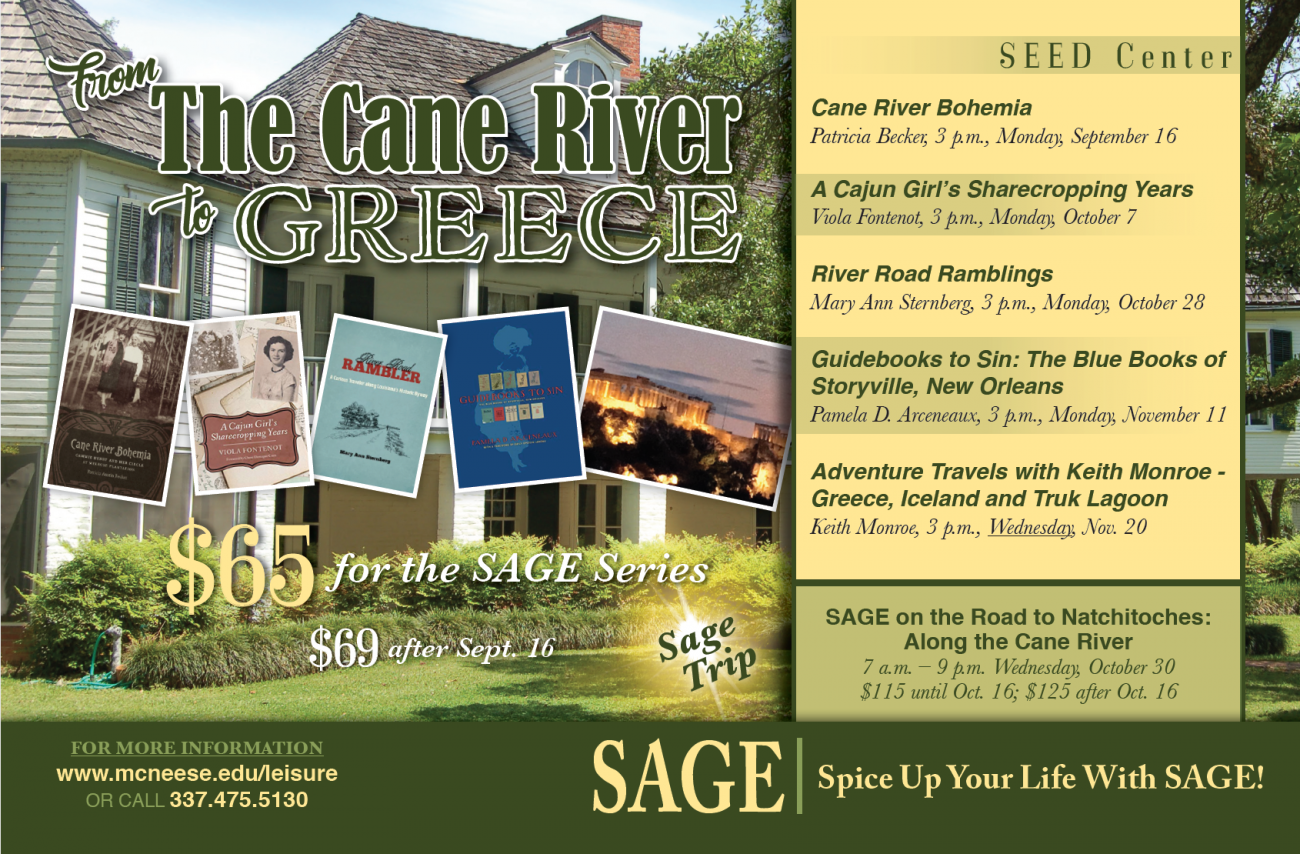 "From the Cane River to Greece" is the theme of the fall 2019 SAGE series, held at 3 p.m. in the McNeese State University SEED Center. SAGE offers a series of short lectures and discussions centered on a specific theme each fall and spring.
"Cane River Bohemia," presented by Patricia Becker, will kick off the series on Monday, Sept. 16.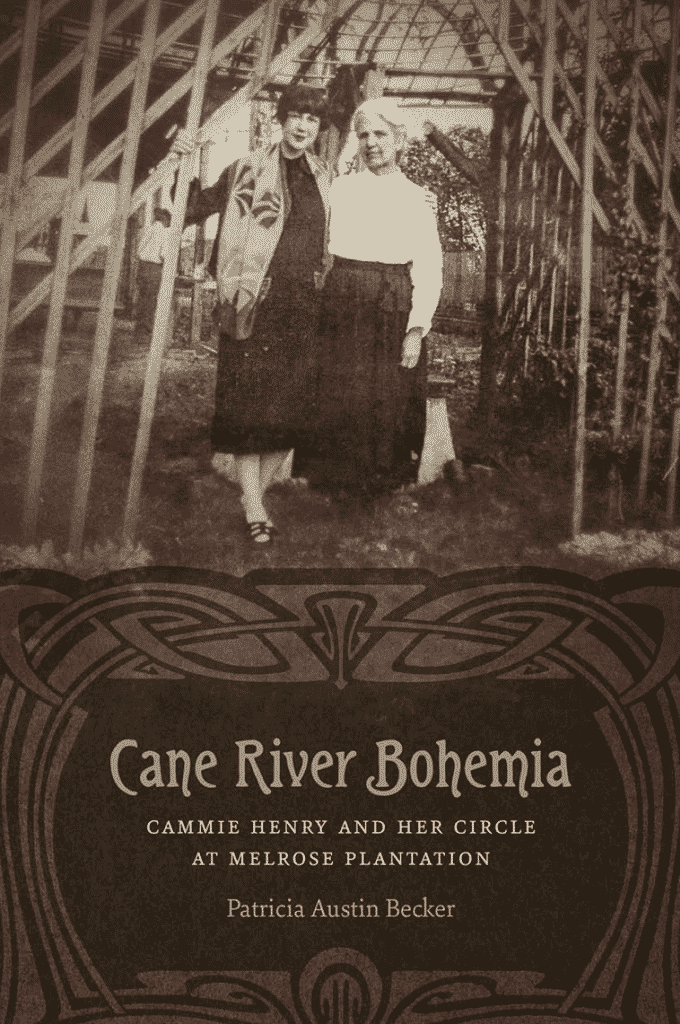 Based on her 2018 book of the same title, Becker's presentation will focus on the life of Cammie Henry, the mistress of the Melrose Plantation near Natchitoches, during the first half of the 20th century. Henry oversaw the restoration of Melrose Plantation and amassed an impressive library of notable texts and manuscripts that have helped preserve the South's written and material culture of the time period. Under her stewardship, Melrose Plantation also served as an artist colony to a host of notable painters and writers.
Becker received her bachelor's degree in English from Louisiana State University. She currently teaches high school English and creative writing in Bossier City, and is the author of the blog "And So It Goes in Shreveport."
Other presentations this semester will feature:
Monday, Oct. 7 – "A Cajun Girl's Sharecropping Years" – Viola Fontenot
Monday, Oct. 28 – "River Road Ramblings" – Mary Ann Sternberg
Monday, Nov. 11 – "Guidebooks to Sin: The Blue Books of Storyville, New Orleans" – Pamela D. Arceneaux
Wednesday, Nov. 20 – "Adventure Travels with Keith Monroe – Greece, Iceland and Truk Lagoon" – Keith Monroe
SAGE on the Road to Natchitoches: Along the Cane River trip to Melrose, 7 a.m.-9 p.m., Wednesday, Oct. 30, $115 per person until Oct. 16; $125 after Oct. 16
Lectures are open to the public and cost is $65 for the series before Sept. 16 and $69 after that date. The lecture will be followed by a reception and book signing. For more information or to register, call 337-475-5616 or visit www.mcneese.edu/leisure.
Persons needing accommodations as provided by the Americans with Disabilities Act should contact the ADA Coordinator at 337-475-5428, voice; 337-475-5960, fax; 337-562-4227, TDD/TTY, hearing impaired; or by email at cdo@mcneese.edu.
Want more stories like this one sent straight to your inbox every week? Sign up for our McNeese eNewsletter!
The Office of Marketing and Communications
4205 Ryan Street
Lake Charles, LA 70609
337-475-5640
communications@mcneese.edu