McNeese Theatre Presents The Crucible
September 13, 2017 | McNeese Public Relations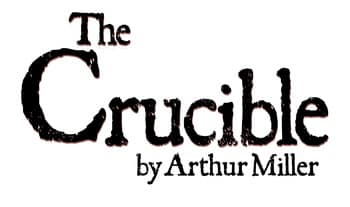 The 78th McNeese State University theatre season will open with the fall production of "The Crucible" by American playwright Arthur Miller Sept. 27-30 at 7:30 p.m. and Oct. 1 at 2 p.m. in Tritico Theatre.
Set in Salem, Mass., in 1692, "The Crucible" follows a Puritan colony wracked by scandal, superstition and hysteria. After a group of girls are discovered dancing in the woods by the Rev. Samuel Parris, rumors of witchcraft begin to spread amongst the devout community. In the resulting onslaught of accusations and persecutions, Abigail Williams stands at the center of the panic, her passion for John Proctor fueling the frenzy of lies, paranoia and terror.
Miller's 1953 play draws from his own experiences during the chilling McCarthy era of American politics in the 1950s. This political drama ties together two disparate time periods through its depictions of mass hysteria, sensationalism and socially sanctioned violence and acts as a warning to future generations.
Brook Hanemann will direct this American theatre classic. The cast includes: Brahnsen Lopez, Lake Charles, as the Rev. Samuel Parris; Monique Reason, Lake Charles, as Abigail Williams; Randy Partin, Moss Bluff, as John Proctor; William Lormand, Lake Charles, as the Rev. John Hale; Paula McCain, Lake Charles, as Elizabeth Proctor; the Rev. Mary Ringo, Lake Charles, as Tituba; Samantha Brunson, Rosepine, as Betty Parris; Ashley Mayeux, Thibodaux, as Susanna Walcott; Jessa Lormand, Lake Charles, as Mrs. Ann Putnam; Evan Seago, Lake Charles, as Thomas Putnam; Zoe LeBeau, Lake Charles, as Mercy Lewis; Rebecca Harris, DeRidder, as May Warren; Cherise Rausch, Lake Charles, as Rebecca Nurse; Jonathan Richards, Lake Charles, as Giles Corey; Seth Trahan, Lake Charles, as Francis Nurse; Dylan Conley, Ragley, as Ezekiel Cheever; Carson Turgeon, Jennings, as Judge Hathorne; Matt Dye, Nashville, Tenn., as Deputy-Governor Danforth; Theresa Marceaux, Lake Charles, as Sarah Good; Sean Hinchee, Lake Charles, as Hopkins; Madeline Wright, Ella Theriot and Maggie Courtney, Lake Charles, Himshree Neupane, Nepal, and Jennifer Tolbert, Big Lake, as courtroom girls; and Conner Duvall, Hackberry, as courtroom guy.
Crew members include: Michelle Brunson, Rosepine, technical director/set designer; Richards, light designer; J. Lormand, stage manager/costume designer; Sydney Landry, Lake Charles, assistant stage manager; and Hannah Jolivette, Iowa, backstage crew.
Ticket prices are $15 for adults, $10 for McNeese faculty/staff, senior citizens (62 and older) and youth (K-12) and free for McNeese students with a current ID.
Persons needing accommodations as provided by the Americans with Disabilities Act should contact the ADA Coordinator at 337-475-5428, voice; 337-475-5960, fax; 337-562-4227, TDD/TTY, hearing impaired; or by email at cdo@mcneese.edu.
Want more stories like this one sent straight to your inbox every week? Sign up for our McNeese eNewsletter!
The Office of Marketing and Communications
4205 Ryan Street
Lake Charles, LA 70609
337-475-5640
communications@mcneese.edu